Dodge Ram Bed Liner
Work Smarter With a DualLiner for Your Ram Pickup Bed
DualLiner. A Better Bedliner for Your Dodge.
If you're like us, your Ram pick-up is more than just a truck, it's your own personal workhorse. Your truck bed is where you put nose to the grindstone. Loading and unloading all that cargo isn't just hard work, it's hard on your body and on your truck. A DualLiner bed liner protects both. Our innovative component bed liner features durable, custom-fit plastic sidewalls and a thick, rubber bed mat that's easy on your knees — and even easier to install. With ZeroSkid® technology to keep your haul in place, the DualLiner bed liner allows you to work smarter — not harder.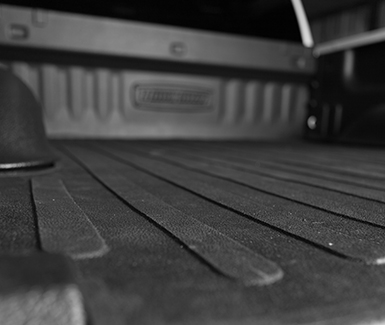 SIMPLY A BETTER BEDLINER
Hard, Custom-Fit Sidewalls Protect Your Dodge's Bed From Dents
ZeroSkid® Rubber Floor Keeps Cargo Where You Put It
UVA/UVB Protectant Prevents Cracking or Fading
DualLiner Has a Real Lifetime Warranty
Every DualLiner is 100% Made in the U.S.A.
Dodge Ram 1500 and 2500 HD models, as well as SRT-10 and Power Wagon
To place your order today or to learn more about our bedliner products, contact the DualLiner team at: (800) 992-1949.
Contact Us Today
With a 30-day money-back guarantee and Real Lifetime Warranty, you can rest assured that your DualLiner product will be the only liner you will ever need to put in your Dodge Ram. We are proud to offer free shipping in the continental United States and help make sure you get the right Dodge Ram bed liner. To learn more about our products today, please call us at (800) 992-1949.