Ford Truck Bed Liner
Protect Your Payload
DualLiner. The Better Ford Bed Liner.
Let's be honest: You didn't buy a Ford pick-up truck to sit pretty. You bought it to lug and haul your payload from one job to the next. All that hard work means your box takes a beating. Protect your truck bed and your load with a bed liner that's built as tough as your truck — with DualLiner. Our customized Ford F-series and Raptors' component bedliners combine rugged, plastic sidewalls with a thick rubber bed mat to grip your cargo and keep it in place, so you never have to worry about what's going on behind you — just what's on the road ahead. Whether you need a 2015 Ford F-150 bedliner, or one for an older model, a DualLiner bed liner is the only Ford Truck accessory you really need.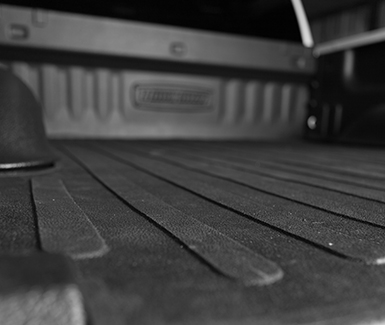 SIMPLY A BETTER BEDLINER
Hard, Custom-Fit Sidewalls Protect Your Ford's Bed From Dents
ZeroSkid® Rubber Floor Keeps Cargo Where You Put It
UVA/UVB Protectant Prevents Cracking or Fading
DualLiner Has a Real Lifetime Warranty
Each DualLiner is 100% Made in the U.S.A.
F-150 (2004 through 2015)
F250 and F350 (1999 through 2015)
Ford Raptor (2004 through 2015)
To place your order today or to learn more about our bedliner products, contact the DualLiner team at: (800) 992-1949.
Contact Us Today
With a 30-day money-back guarantee and Real Lifetime Warranty, you can rest assured that your DualLiner product will be the only liner you will ever need to put in your truck. We are proud to offer free shipping in the continental United States and help make sure you get the right Ford truck bed liner. To learn more about our products today, please call us at (800) 992-1949.