GMC Sierra Bed Liner
DualLiner Installs In Your Sierra In Minutes
DualLiner. The GMC Sierra Bed Liner of Choice.
When you invest in a professional-grade pick-up like the GMC Sierra, you expect every part of your truck to reflect its high standards of accuracy and precision. That's why dents, scratches and other damage to your truck bed just won't do. There's only one bed liner that makes the grade: DualLiner. We've custom-engineered bed liners for the 1500 Series, as well as 2500 and 3500 HD Series GMC pick-ups —guaranteeing a pristine-fit that protects your truck and keeps cargo put.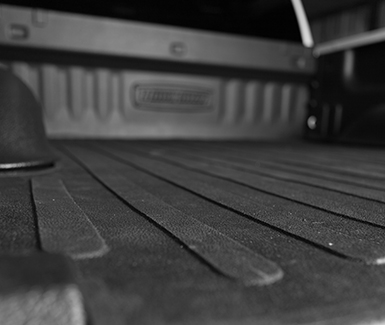 SIMPLY A BETTER BEDLINER
Hard, Custom-Fit Sidewalls Protect Your GMC Sierra's Bed From Dents
ZeroSkid® Rubber Floor Keeps Cargo Where You Put It
UVA/UVB Protectant Prevents Cracking or Fading
DualLiner Has a Real Lifetime Warranty
Each DualLiner is 100% Made in the U.S.A.
Sierra 1500, 2500 HD, and 3500 HD models
To place your order today or to learn more about our bedliner products, contact the DualLiner team at: (800) 992-1949.
Contact Us Today
With a 30-day money-back guarantee and Real Lifetime Warranty, you can rest assured that your DualLiner product will be the only liner you will ever need to put in your truck. We are proud to offer free shipping in the continental United States and help make sure you get the right GMC Sierra bed liner. To learn more about our products today, please call us at (800) 992-1949.