The Only Liner Your Chevy Will Ever Need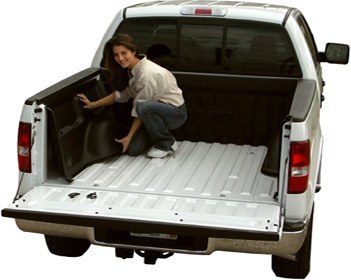 If you value your Chevrolet Silverado, then you know that taking care of the truck bed is just as important as protecting the vehicle's systems. At DualLiner, we know firsthand the damage that a bed can suffer when a quality truck bed liner is not in place. That is why we offer top of the line products that are customized to your Chevy's dimensions.
Comprehensive Protection
With interlocking pieces to cover the bed and sidewalls, our Silverado bed liner provides maximum protection:
A rubber floor grips cargo to prevent it from sliding around, damaging itself or your truck bed.
A UVA/UVB protectant ensures the liner will never crack or fade.
A custom-fit for complete dent protection.
An easy installation process means you will not have to drill into your truck or spend hours putting the liner in place.
As someone who owns and American-made vehicle, you can appreciate that our liners are all made in the United States and come with a real lifetime warranty that is fully transferable, does not have vague exclusions, and covers fade in plastic parts. Our products fit perfectly in the Silverado 1500, 2500 HD and 3500 HD (1999 and newer).
Contact Us Today
With a 30-day money-back guarantee, you can rest assured that your DualLiner product will be the only liner you will ever need to put in your truck. We are proud to offer free shipping in the continental United States and help make sure you get the right liner for your Chevy. To learn more about our products today, please call us at (800) 992-1949.