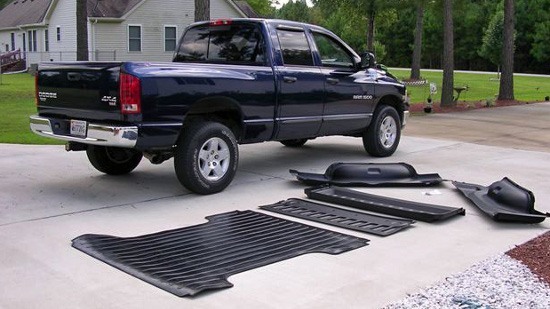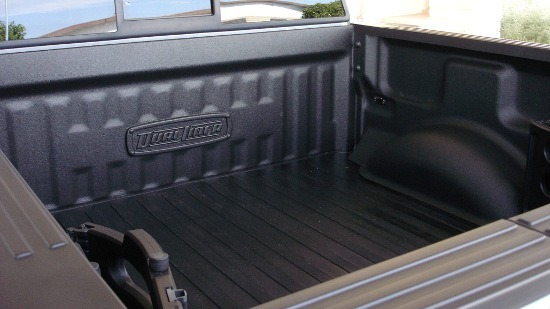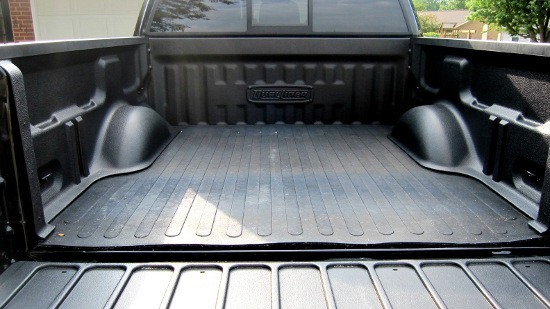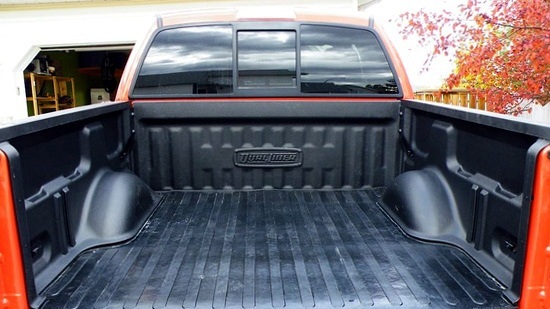 How The DualLiner is Better:
Hard, Custom-Fit Sidewalls Protect Your Ram's Bed From Dents
ZeroSkid® Rubber Floor Keeps Cargo Where You Put It
DualLiner Has a Real Lifetime Warranty
Every DualLiner is 100% Made in the U.S.A.
Got a Question? Call
Protect Your Ram's Truck Bed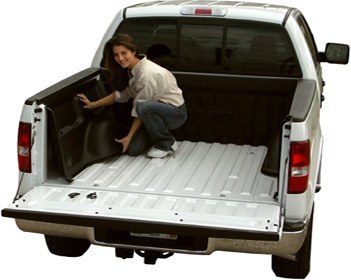 We all know that you expect your Ram to work as hard as you do. One of the most capable trucks on the road, your Ram 1500, 2500HD, or 3500HD can take whatever you can throw at it. Still, just because your Ram's bed can take a beating doesn't mean it should. By installing a DualLiner in your Ram truck, you're maximizing your truck's resale value as well as maintaining your truck's great looks. Best of all, the DualLiner's thick plastic sidewalls and ZeroSkid® rubber floor absorb dents and control cargo.
A DualLiner is available for most Dodge and Ram trucks, including the 1500, 2500 HD, 3500 HD, Power Wagon, and SRT-10
Installing your own Dualliner is quick and easy - you don't have to drop your truck off at some installer's shop and hope for the best
Every DualLiner is 100% Made In The USA
The DualLiner is the best bedliner available for your Ram truck, and not just because it offers more features than any plastic drop-in or spray-in. The DualLiner is also 100% Made In The USA. When you buy a DualLiner, you're supporting the American worker.
The Bedliner of The Future is Here.
ZeroSkid Floor
Interlocking Tech.
ZERO Surface Prep
Complete Protection
NO Fading
NO Cracking
NO Denting

Maximum Protection. Maximum Value. REAL Lifetime Warranty.
Play

Very happy...Out of the box to fully installed in 15 minutes. Fit and finish are surprisingly good for a multi-piece bed liner. Bed mat is very thick and, as advertised, holds cargo in place. I would recommend a DualLiner to anyone. Darby M, Houston, TX

This bed liner is the best of the best. It beats spray-in and drop-in liners, hands down. I also think it was the perfect liner to use on my 2010 Ford F150 Super Cab with a Jason fiberglass tonneau cover. Dave H., Guys Mills, PA

Play
Play

I am very happy with this purchase. It was exactly what was advertised and very high quality. I completed the installation by myself with no difficulty. This is an excellent product and I would definitely recommend it to others. Brandon S., Borger, TX

I received my DualLiner within four days of ordering it from the website. The installation was simple and everything fit perfectly. I plan on keeping my 2010 F-150 for a long time and I am looking forward to having a dent-free and rust-free pickup bed. Justin E., Hinesville, GA

Play
Play

Got the bedliner about 3 days after ordering it. Loved the packaging and the installation was a snap (literally!). Have had it in my truck for about 2-3 weeks now and no slipping or noise or anything. I was worried as this is one of the only bed liners that actually says it will fit this truck, but it is awesome. Richard C., Columbia, MD

Shipping was super fast and installation was easy. This bed liner is the best design available. Frosting on the cake - IT'S MADE IN THE USA!!!! David S., Oneida, NY

Play
Previous
Next