A Liner Built Tough for Your Ford Truck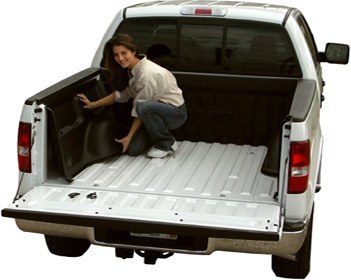 With the daily strain you put on your Ford truck, it is important that you take the steps to protect it. Just as you change the oil and take it for tune-ups, you should keep the truck bed safe from damage. At DualLiner, we offer a customized Ford F-Series And Raptors bed liner that surpasses other products on the market, thanks to innovation, ease-of-use and, best of all, maximum protection.
Giving You Peace of Mind
No matter what style of Ford truck you have, we offer liners that will fit perfectly in the bed. Our team of experts has developed an interlocking liner system that is easy to install and does not require drilling or using products that will damage your paint job. Additionally:
Our truck bed mat has a rubber floor that grips cargo, keeping it from sliding around and causing damage.
Our products are all made right here in the United States.
Each liner comes with a UVA/UVB protectant that will prevent it from cracking, or fading.
Custom-fit for optimal dent-protection.
With a real lifetime warranty and a 30-day money-back guarantee, you can rest assured you are getting the very best protection. If you have any of the following Ford Trucks we have the perfect bed liner for your:
F-150 (2004 and newer)
F250 and F350 (1999 and newer)
Ford Raptor (2004 and newer)
Protect Your Truck Today
To place your order today or find out more about our products, please contact our DualLiner team at (800) 992-1949.