Protect Your GMC Truck Today!
---
We all know that you expect your GMC Sierra to work as hard as you do. The Sierra is one of the most capable trucks on the road. It really doesn't matter what type of GM you have, you must protect it with a bedliner. Regardless if you use your truck to tow the boat to the lake for the weekend, take a load of fire wood up to the cottage or the many trips to the home improvement store, you need to protect your trucks bed from damaging cargo. The Dual Liner Bed Liner System was designed specifically to match the precise contour of the Silverado's sheet metal in the truck bed. Dual Liner offers a completely unique, patented 5-piece system consisting of custom-fit panels to protect the bulkhead, sides and tailgate combined with a heavy duty, *ZeroSkid® Rubber Floor. The 3/8" thick Zero Skid mat interlocks with the sidewalls to provide complete protection. The Dual Liner was developed to provide the highest level of scratch and dent protection available, to keep your trucks bed like new!
There is

NO

grinding off the trucks paint finish like a spray on bed liner!
It is

NOT

held in place by Velcro or zippers like the carpet bed liners!
It does

NOT

shift around like a drop in bed liner!

---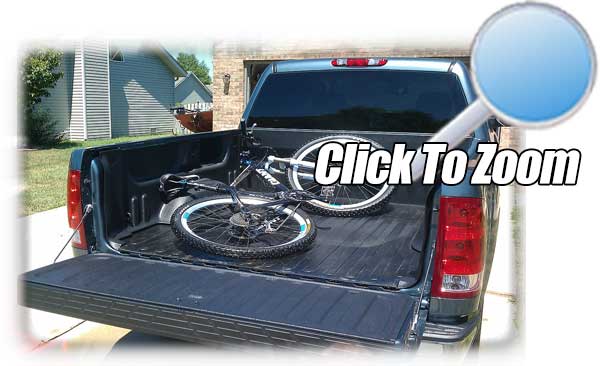 DualLiner Installation on Trucks! TV
---
---
The Dual Liner® Bed Liner:
Protects Your GMC Truck

from dents and dings – Far superior to spray ons and carpet liners.

Protects Your GMC

from trapped water and dirt that damages the trucks bed and paint finish.

Protects Your Trucks Box

and cab window from skidding cargo with *Zero Skid Technology.

Looks Great

– Form-fitted to the sheet metal and CNC machined to the tightest tolerances.

Compatible

with all of the popular Tonneau Covers and other common bed accessories.

Easy Installation

– Simple, 5-step installation process (usually takes less than 30 minutes).

Easy To Take Out

- Piece of cake, if you want to take it out for any reason.
---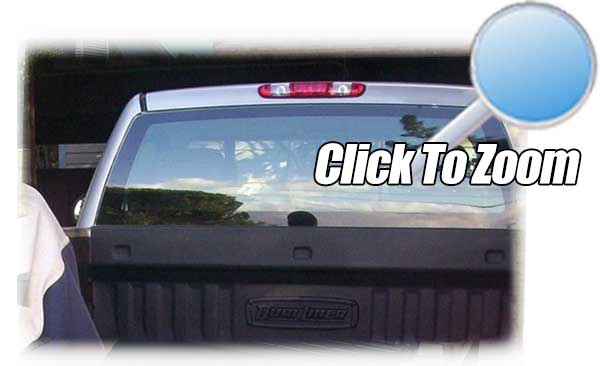 ---
*ZeroSkid®
means cargo stays put - if it doesn't move, it can't get damaged or cause damage to your trucks box. The
ZeroSkid®
bed mat is not your typical bed mat; it was developed with hundreds of soft rubber cleats on the underside to prevent the mat from lying directly on the trucks finish which allows water to drain out of the GMC factory designed drain holes. DualLiner® guarantees dent protection with hard, custom-fitted sidewalls and the thick
ZeroSkid®
bed mat that blocks impact. You bought a GMC Truck for a specific reason, maybe it is the overall appearance or maybe it is the best in class tow ratings, either way you want to take good care of it so it will look good and last. In today's economy, GMC Truck owners want and deserve the greatest value for their hard-earned dollar.
DualLiner®
delivers with a
Real lifetime warranty
.
---
You need the only bed liner that can stand up to the way you use your GMC Sierra, DualLiner is "The Only Bed Liner That Works™!"