Truck body styles do not tend to change drastically year to year, at least within the same body generation, however there are occasionally differences to be aware of. The smallest of changes can have very large impacts as to what aftermarket parts, such as truck bed liners, fit your RAM.

Dodge has made some alterations to the RAM truck bed style with the 2019 models, having two different styles available in the "classic" and "new" styles. DualLiner is here to explain those differences, and the impact they have on potential fitment.
2019 "New" Body Style Dodge RAM Truck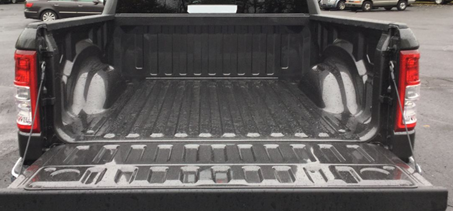 There are several changes to be aware of with the "new" style RAM truck bed. The bed new bed style features a vertical rectangular pattern on the cab side the mirrors the pattern along the floor of the truck bed. The wheel wells have changed as well, with a dome shape featuring a rectangular indent at the top-center of the shape. Two pillar columns now surround the wheel well on each side, each of these pillar columns has two holes drilled into them. There is also a curved shape to the tailgate end of the passenger and driver side of the truck. Lastly, there are two layers of oval shaped ridges along the tailgate, the top layer of which starts and ends with two separate sized circles.
2019 "Classic" Body Style Dodge RAM Truck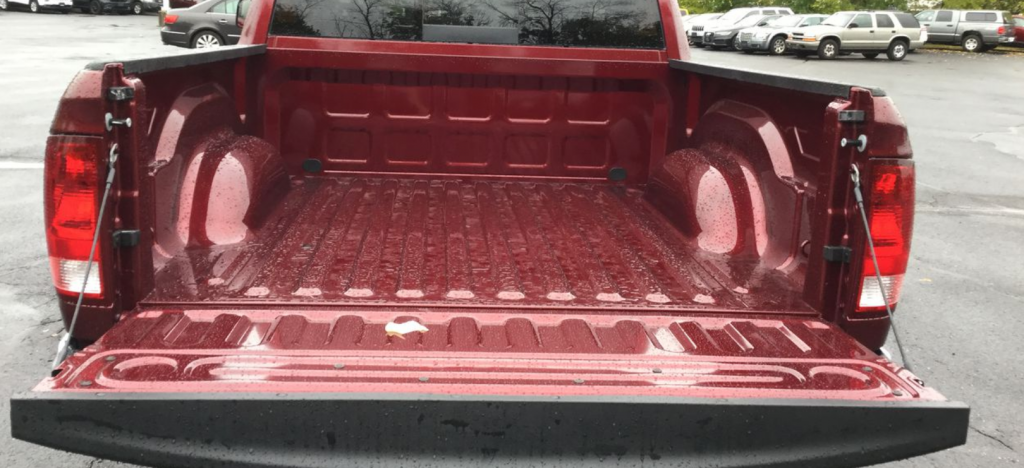 The "classic" style of the 2019 RAM has not changed. This truck bed style features the same design as the 2018 models. With the classic style truck bed, there is a square indent pattern on the cab side of the truck bed, rather than rectangular. Dome shaped wheel wells lack the indentation of the "new" style. The tailgate features a right angle shape rather than a more rounded one on the passenger and driver sides. Lastly, the ridges on the tailgate mirror the ridges on the floor of the truck bed, rectangular in nature rather than oval shaped.
So, What's The Difference?
All in all, the changes are pretty minor. However, these minor changes make a big impact on fitment, and are definitely something you need to be aware of. The easiest way to tell if a 2019 RAM is a "new" or "classic" style is to look at the cab side wall of the truck bed; square indents means classic style, while rectangular indents means new style. Overall, the tailgate shape has changed slightly, as has the pattern, the wheel well shape has changed, and the overall patterning of indentation has changed on various parts of the truck bed.
Click for Bedliner Comparison Chart>
Click for DualLiner Step-by-Step Installation Guide>