The Only 100% American Made Bedliner
When buying a new bedliner, there are many factors that people take into account You have those people who will only think of function & the options that will work best for them, and there's nothing wrong with that. You have those who are only going to think of price, that can cause problems as we all know that the cheapest doesn't mean the best — and in many cases you get exactly what you pay for.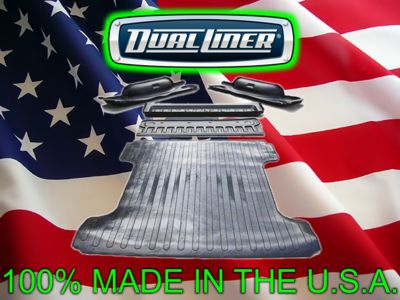 Then you have the people who are going to go out of their way, at all costs to be sure and buy AMERICAN. I like those people, my Dad is like that, and I have followed suit. We need the jobs here — it's hard for me to understand sometimes why my generation has turned their back on this type of thinking, but it has happened.
DualLiner Truck Bed Liners are 100% American made, right here in Kewaskum, WI. We take pride in being the leading American made bedliner, and we have tried to take it even one step further. DualLiner offers a military discount, that not only applies to our service men and women, but also to all of our police, firefighters and first responders. We at DualLiner believe that these people are the type that sacrifice so much to make this country great — so we are trying to give back to them, to show our thanks, for our freedom and our safety.
We commend what you do and would love to help you out in any way that we can. DualLiner is a great American made Truck Bed Liner, and we are proud to be a part of this great country!