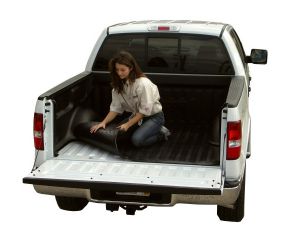 DualLiner Is Really Making a Mark In The Truck Bed Protection Industry
DualLiner truck bedliners are steadily becoming an industry leader and a household name when it comes to truck bed protection. When I started to work for DualLiner nearly a year ago, I had barely heard of the company. The referral traffic to our website, www.dualliner.com was weak to say the least, and the only way you could buy a DualLiner was through a distributor. There have been a lot of changes to say the least.
The truck bedliner market is fierce, especially for a newcomer. With brands out there suck as Line-X and Rhino Linings, with huge advertising budgets and brand recognition. These brands are already widely known and frankly they have a strong foothold. For our most coveted term bed liner, there are around 6,500,000 results in the serps and it is moving up constantly. It was hard at first to take a company from point of service sales and change the direction and move towards internet marketing, but we have made it happen!
I believe the DualLiner to be the best bedliner made to date. We have addressed all of the common bed liner problems to truly bring you, the customer the best product for the best possible price. Our lifetime warranty is unmatched in the truck bed protection industry and we have made a huge push forward with recognition amongst truck enthusiasts. We are succeeding in a down turned economy both because of great marketing and because we stand behind the product that we sell. Our customers are among the happiest there are. We receive more hits and more sales every day that say I wanted your bedliner because my friend got one and they are so happy. We receive customer comments and photographs that say this is the best investment that they could have made for their truck.
Every day we see more and more traffic come to our sight not off of a paid advertisement, but off of the search string "DualLiner". The snowball has started to roll in the right direction, and DualLiner is becoming a household name. We are making our mark, and we are here to stay!