Happy Dual Liner Customers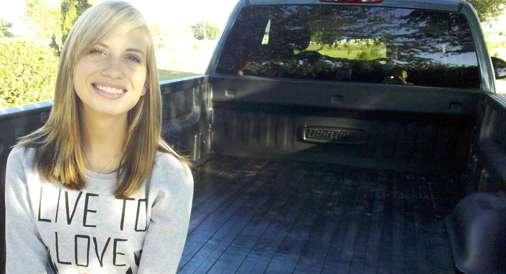 The word is out and DualLiner truck bed liner customers couldn't be happier! We at DualLiner pride ourselves on customer satisfaction; everything we do with our products and company is about pleasing our customer base. The word is spreading fast about the DualLiner system and the satisfaction levels are way up. So is there a secret to satisfying the people that spend money with you? I don't believe it's a secret but the key to success is calling your product what it is, standing behind it once it is sold, and treating your loyal customers with respect!
Being truthful is one of the most important things my elders taught me when I was growing up. Without trust relationships never work. We like to believe with this company that we are building a trust with our consumers. When we speak with a potential customer we ask them what are they looking for? What type of materials will you be hauling with your truck? We want to be sure this bedliner will be the right fit for them. It's about being respectful and truthful — we have never been misleading about what our product can do. Our product is great for many different reasons, but our company is great because of these couple of philosophies.
Standing behind your product once it's sold is where a lot of vendors fall short. We see it all the time where a customer is buying from us after having problems with another type of bed liner. Maybe it's that their spray-on has started to fade and peel; maybe it's that they pulled the one piece drop in out and realized it was scratching the truck's box; maybe it's because once they called the vendor with their problem, the vendor did not want to help them. Either way, we love fixing a problem that someone else has created!It is very easy for the consumer to like you after you addressed their problem. It is then also easy for that consumer to refer a friend to your company. See that they are happy about the way they have been treated and they are eager to tell the story.
That's why if you look at our site it is filled with happy comments about our bed liner. Now I know there are skeptics out there that say we would never put a negative comment on our own site. Well as they say, the proof is in the pudding, so take a look at our distributors sites and read their customer comments. Go out and search through the truck forums and see what our past customers are saying about us. Google DualLiner complaints and you will see they are just not out there. If you search for bed liner reviews you will see many positives about the DualLiner. Can our competitors say the same? Most can not!
Respect is what I am talking about, and we respect our clientele. We want to hear from them. If they have a problem we want to fix it. We want them to come back and purchase again in the future. We want them to say our bed liner is the best, and that our customer service is second to none. That is how we have done business from the start and we are not about to change.