Why does DualLiner offer the best bed liner on the market? That's because we have extensive knowledge about the truck bed liner market. Read on for some industry secrets, courtesy of DualLiner, and you'll find out just what makes our bed liners so special.
DualLiner Bed Liners
DualLiner's secret to success is the different materials we use. Each part of our 5-piece bed liner set is made from a different material. Each distinct part of the bed liner uses the best material for the job.

For example, the sides of the DualLiner cover are made from high-density polyethylene, which is a strong and slippery material used in most conventional drop-in liners. The floor mat is made from a shock-absorbing ZeroSkid rubber that works with the truck beds design to allow for proper drainage of water and debris, keeping your truck bed from rust. Each part is designed to its specific strengths, so you get a bed liner without the weaknesses of standard models.
What They Don't Tell You About Drop-In Bed Liners
You'd be forgiven for thinking that a drop-in liner looks durable at first glance. You may buy one expecting it to last a long time. However, the one-piece design covers your truck bed's drain holes and uses curved corners. These curved corners slightly reduce the cargo space in your truck bed and leave gaps in your bed liner's protection, concentrating all the protection in the center of the truck bed but leaving the edges vulnerable, which makes them susceptible to cracking.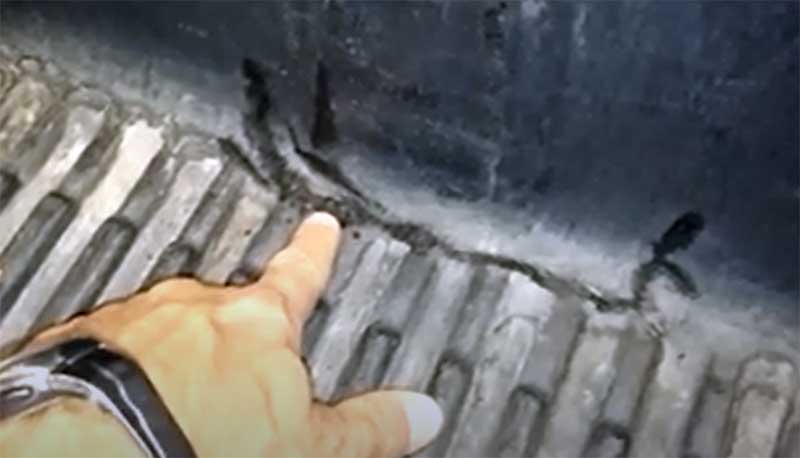 Standard bed liners are also made from high-density polyethylene (HDPE). HDPE is great for bed liner sidewalls, but not for bed liner floors. Because the material is so slippery, it can slide around your truck bed, causing wear and tear to your paint job.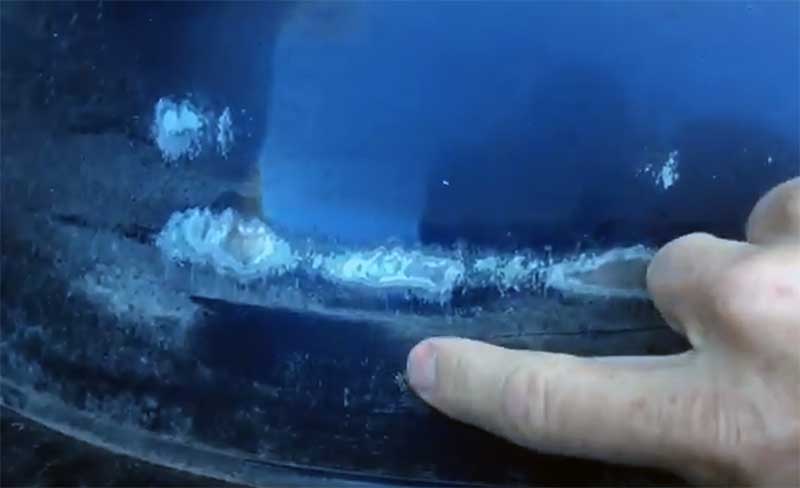 What They Don't Tell You About Spray-In and Roll-On Bed Liners
If you pass on a drop-in bed liner, spray-in bed liners are preferred by people who want a bed liner with rust protection. At first glance, spray-in bed liners seem more durable than drop-in liners. They are not prone to cracking or breaking like drop-in liners are. They're also applied directly to your truck bed, so you don't have to worry about it sliding around. They're designed to be permanent too. And spray-in liners can absorb minor impacts, but greater impacts risk permanently denting your truck bed. Compared to DualLiner's 3/8 inch rubber bed mat, spray-in liners are much thinner. They vary in size, usually between .125 inches to a quarter-inch thick.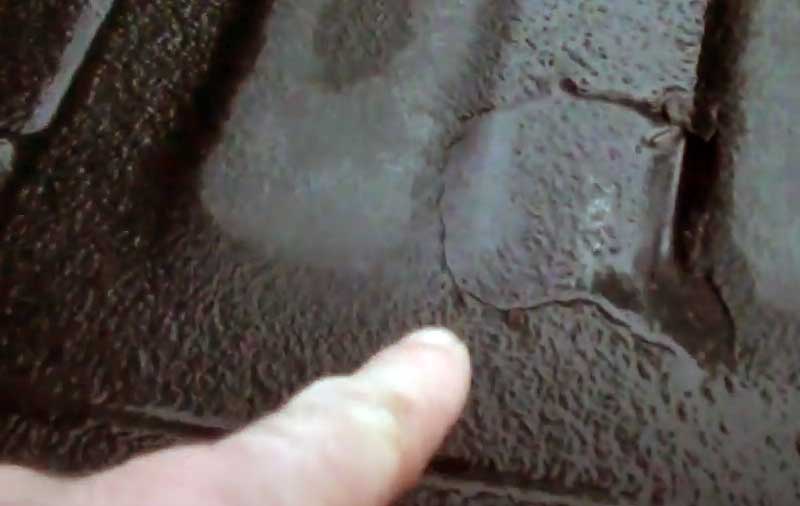 Spray-in liner application also comes with the risk of exposing you to harmful chemicals. Spray-in liners are made from a combination of materials: both polyurethane and epoxies. The polyurethane is the protective coating of the liner, while the epoxies hold it all together. The chemicals used during application can be really harmful if you're exposed, so you must get a spray-in liner installed professionally if you want a proper job. Other problems with polyurethane spray-in bed liners include inconsistent thickness and their difficult removal process. Since spray-in liners are designed to be permanent, you have to sand down your truck bed's paint job to apply it, which could void your truck's factory warranty.
What's The Verdict?
Truck bed liners are a huge, long-term investment for your truck. Don't waste money on a bed liner that has poor design and doesn't give your truck bed maximum protection. You know now that DualLiner offers one of the best bed liners on the market. Don't waste time installing spray-in or drop-in bed liners, keep your truck in its best condition with the durable design of the DualLiner truck bed liner.
Related posts
What Does a Spray-in Bedliner Cost?