This past weekend, viewers across the country were able to get their first look at DualLiner on Performance TV from Master's Entertainment! Episode 1721 of Performance TV featured our President, Tony Jasen and General Manager, Cara Dickmann with host Joe Castell showcasing the unrivaled bed protection of the DualLiner bed liner. Cara and Joe demonstrated how easy and quick installation can be by outfitting a 2017 Ford F150 Super Crew test truck with a DualLiner right on the screen!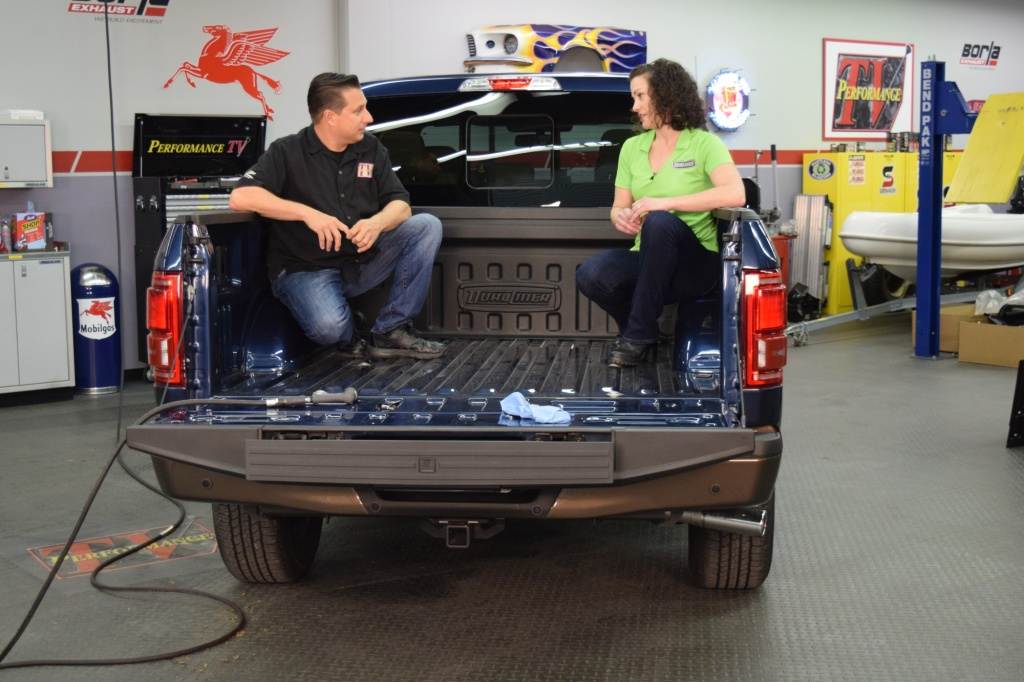 One of the best things about DualLiner partnering with Master's Entertainment to appear on Performance TV is that it allows you to see the real people behind each and every DualLiner bed liner and that we sincerely care about providing our customers with the best protection for their truck beds. You've heard a picture is worth a thousand words, well video is worth even more!
In addition to showing you exactly who works on our products, we also get to personally demonstrate just how simple and straightforward the snap-in installation is. Because of our patented modular design there is no special spraying equipment needed, and no need to sand or scuff the factory finish to keep your truck bed protected. Even if you don't have a sleek TV Studio workshop like Joe Castello and the team over at Performance TV, you can install DualLiner at home in your driveway! And unlike drop-in liners, you don't need a hoist or an assistant to help you maneuver the bed-liner into place. Even though both Joe and Cara helped to install the DualLiner into the F150, just one of them could have snapped it into place in as little as 30 minutes!
We had such a great time at the Performance TV studios and we want to thank their entire team, plus Kathy Fisher and Joe Castello for their time and help showcasing DualLiner. If you missed the first airing of DualLiner on Performance TV on the Velocity channel, you can catch us again on Rev'n Network: Friday, June 9th at 6:30PM and Sunday, June 11th at 1:00 and 10:00PM (all times are Eastern Standard). We'll also be aired on MavTV: Friday, June 23rd at 9:30AM and 4PM EST.
If you already watch the episode, comment below or on our Facebook page or YouTube Channel and tell us what your favorite part of the segment was!