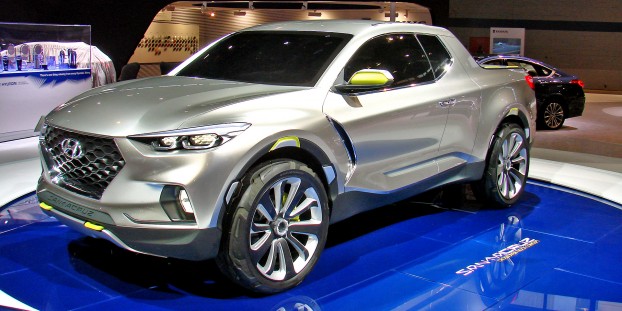 More than a dozen pick-up trucks made their debut at the 2015 Chicago Auto Show, last month, including two all-new concept trucks: the Chevrolet Colorado ZR2 and the Hyundai Santa Cruz. Just don't expect to cruise around in these trucks anytime soon. 
Concept pick-up trucks like the ones revealed by Chevrolet and Hyundai aren't likely to make it to the cutting room floor — at least not in their current form. They are more likely used to create buzz and excitement among potential drivers. In fact, auto manufacturers often create concept cars to gauge consumer interest in everything from colors and contours, to engine power and design.
It's often the last stage before an auto company returns to the drawing board to generate the final prototype or to make the decision to put the vehicle into production. Other times, the vehicles are created exclusively for show and stored away in museums.
Check out the concept trucks shown at the 107th edition of the Chicago Auto Show, below and let us know what you think!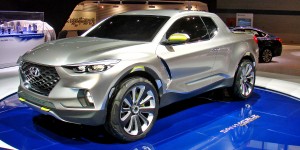 The futuristic Hyundai Santa Cruz crossover truck concept was "created with urban adventurers in mind," and features the traits of a small CUV (four-doors, seating for five) and a bed length similar to that of a mid-size pick-up. The expandable bed can be easily reconfigured for longer cargo using a unique, drawer-like sliding function. It also features:
— Oversize wheels
— Center-locking hubs and yellow Brembo brake calipers
— Rear-hinged rear doors for easy access
— 2.0-liter turbo diesel powertrain delivering 190-horsepower and 300-lb.-ft. of torque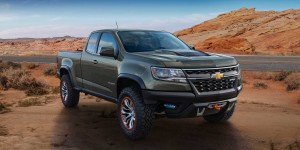 The Chevrolet Colorado ZR2 concept is a "vision for a possible all-new midsize Chevy truck" and features a proprietary color: Cyprus Green, with Henna Orange accents on the rear fenders, tailgate and grille. Custom wheel flares cover large off-road tires and are complemented by custom rocker guards. Underneath the hood, the truck includes a 181-horsepower 2.8L four-cylinder turbo-diesel engine. The truck also features:
— An added four inches wide stance for improved rough terrain driving
— Two-inch lift and integral skid plates
— Mono-tube coil-over shock absorbers
— Remote-mounted fluid reservoirs
To see the rest of the truck line-up at the 2015 Chicago Auto Show, click here. Because who doesn't like to look and dream every now and then?
One thing you don't have to dream about is DualLiner bedliners, The Only Bedliner You'll Ever Need®. Learn how our unique component bedliner protects your cargo — and your truck bed — you know, until your dream pick-up truck becomes a bona fide reality.