There are plenty of ways to make money with a pickup truck—and, when you add a trailer to the mix, possibilities are supercharged. The types of side gigs that can make sense for you to offer, of course, will differ by the type of trailer you've got. To get your brainstorming started, here are ten examples of money-earning hustles to consider.
1) Hauling Services:
Although you can haul away unwanted items for customers with just your pickup truck bed, the trailer can broaden your ability to do so, and streamline the process because it will take fewer trips to finish the job. Can you use any of the items you're hauling away? Re-sell any?
2) Cleanup and Hauling Services: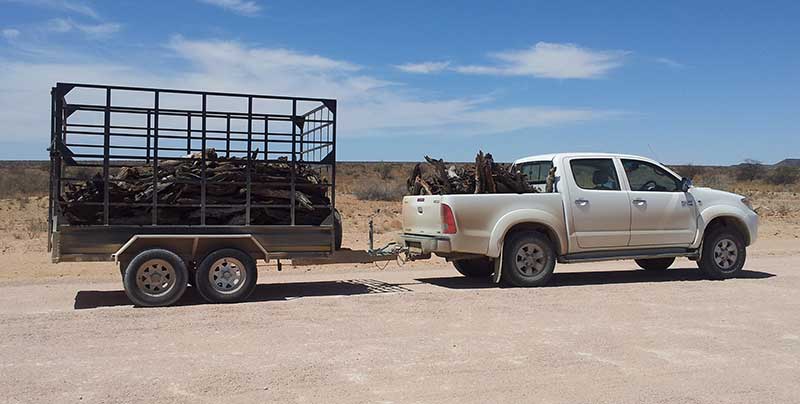 It can be easy to branch out once you offer hauling services. For example, you can clean out basements, attics, and garages and then haul away the junk. You can price your services in tiers and keep/re-sell what makes sense.
3) Foreclosure Cleanup Services:
Talk to local financial institutions to get on their list of people who haul away items left behind after a home has been foreclosed upon. Do the same with landlords of homes and apartments. And just like with other hauling services, you may find furniture, electronics and more you might want to keep or sell.
4) Thrift Store Delivery Services:
If you've got a Goodwill, Salvation Army, Habitat for Humanity, or other second-hand stores in your area, ask them if you can advertise your transporting services at their store. People who buy large items often need help getting them home.
5) Storage Unit Cleanup: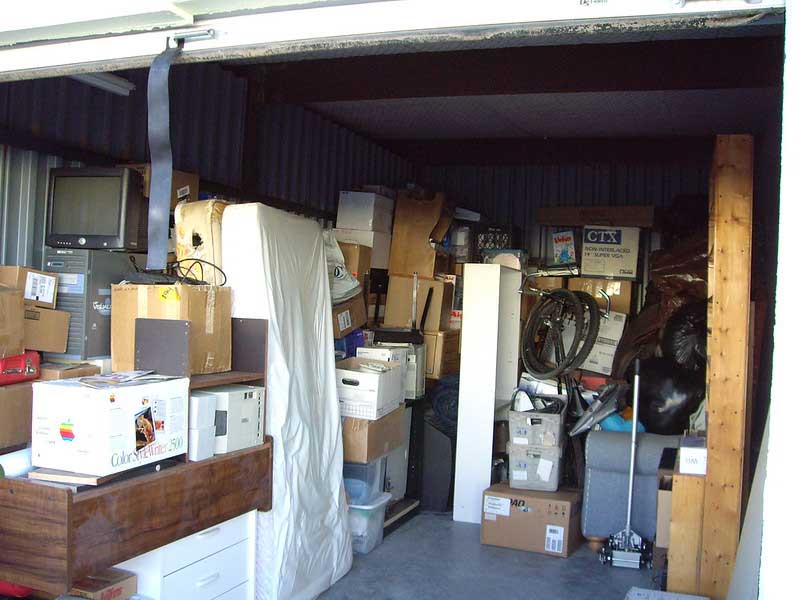 Photo copyright Jarrod Lombardo
If you're a fan of the television show, Storage Wars, then you can probably already picture what we have in mind. Bid on storage units where the owners stopped making payments—and the content is yours. Sometimes, of course, what's contained won't be worth much; if you like to dream big, though, one locker on the show contained collectible toys and comic books selling for more than $90,000. Another locker with artwork sold for $3,000—with the art worth a cool $300,000. Yet another time, the original auctioneers of the show found $7.5 million in a locker.
6) Moving Services:
Getting back to more typical ways to make money with a pickup truck and trailer, you can transport belongings for people moving to a new home or apartment. Besides figuring out the weight and how many trips it would take, also factor in mileage for more long-distance moves.
7) Landscaping Services: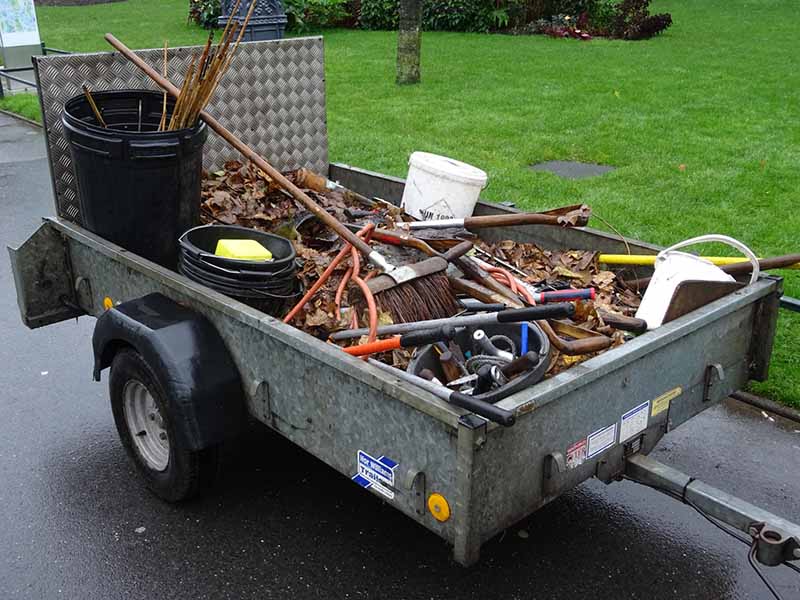 From a riding lawn mower to equipment needed to weed, prune, mulch and more, people who offer lawn maintenance services need a way to transport equipment from one client's house to another. With your truck and trailer, you can contract with landscaping companies to take the equipment where it needs to go, or you can offer the services yourself.
8) Follow the Ads:
If there are rummage sales coming up, contact the people running them and ask if you can leave flyers that advertise your transporting services. That can help the person sell bigger items, while also helping people who purchase them. Browse newspaper and online ads to see if there are opportunities for you.
9) Parade Transportation: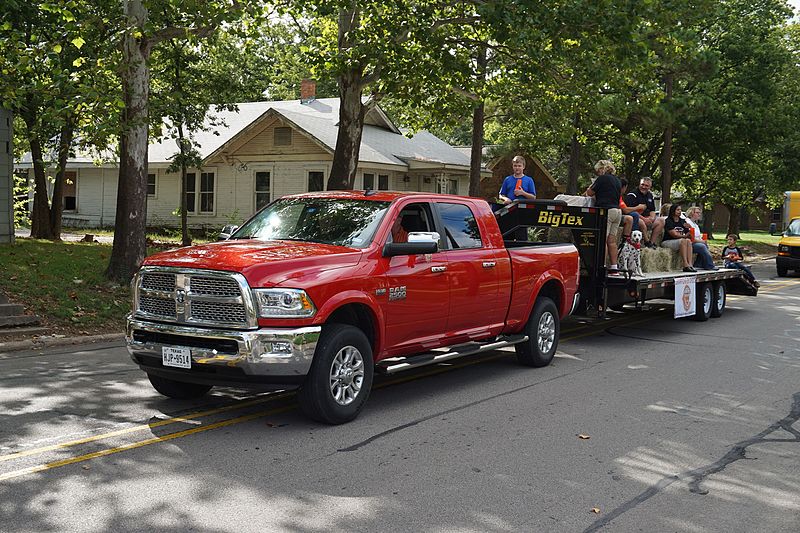 You can also pull a parade float, whether that's for a summer celebration or one for Christmas. Parade organizations may want to decorate your truck in a special theme. Be sure to include contact information on your truck so you can advertise your services.
10) There's an App for That!
There are plenty of creative people who are designing technologies that help to connect people in need of services with those who provide them. So, it can make sense to check out apps like GetBurro.com and GoShare.co, as just two examples, to see what services are in demand for people with a truck and trailer—and willingness to take on jobs in exchange for cash. Can you provide them?
Best Truck Bed Liner
After you've decided how to make money with a pickup truck and trailer, you'll also want to provide the ultimate in protection. After all, your pickup truck is now something more than a vehicle that transports you. It's also a way to generate cash.
DualLiner provides top quality truck bed liners for Ford, RAM, Chevy, and GMC. The truck bed liner mat is crafted from thick and durable ZeroSkid®, with its composite rubber creating a skid-proofed surface to keep cargo in place. It's also soft and comfortable on your knees.
They're rugged, custom-fit truck bed liners that truly provide the protection you need, absorbing impact and keeping your truck safe from dents from cargo you carry. DualLiner can be installed quickly and easily, with its interlocking technology providing comprehensive protection—with no need for expensive coatings or a need for drilling.
Plus, our liner is made in the USA. At DualLiner, we have a deep and abiding commitment to quality and tradition and believe wholeheartedly in supporting American workers.
Questions about our truck bed liners? Contact us online or call 1-800-992-1949 today!