Truck beds have plenty of accessories available: truck bed liners, bed extenders, bed rails, plus tonneau covers, truck caps and truck bed mats. If you plan on fitting your truck bed with any of these accessories, you'll need to measure your truck bed to ensure the product fits.
Before measuring your truck bed, you need to look at the style of truck you own.
There are four main styles of trucks:
Stepside (Chevy) or flareside (Ford)
Regular cab
Extended cab
Four-door crew cab
Once you know the style of truck you have, you're ready to measure your truck bed length.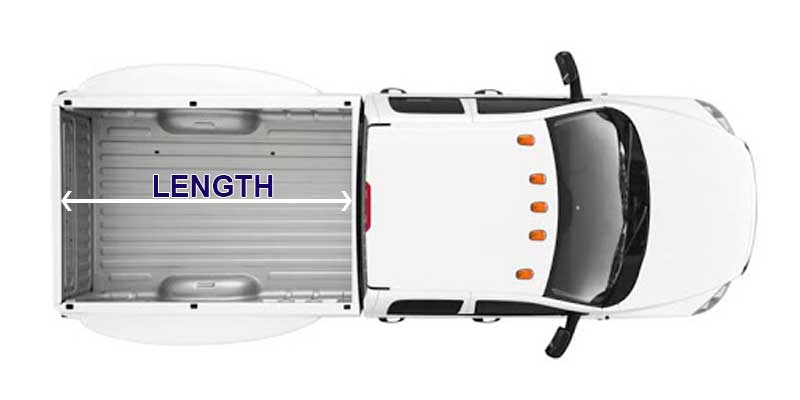 Your truck bed's length is the distance between your bulkhead's inner wall and the inside of your tailgate. If you take your measurement, you'll notice some product fitment sizes won't match up with the measurement you took.
Most truck part manufacturers round up measurements to the nearest half-foot. So if your truck measures 76 inches, you'll be able to use a product for 6.5-foot beds.
MEASURING YOUR TRUCK BED FOR A TOOLBOX
A toolbox's size is based on the width from the outside edge of your bed rails. When measuring for a toolbox, take measurements from the outside of one rail to the outside of the other rail.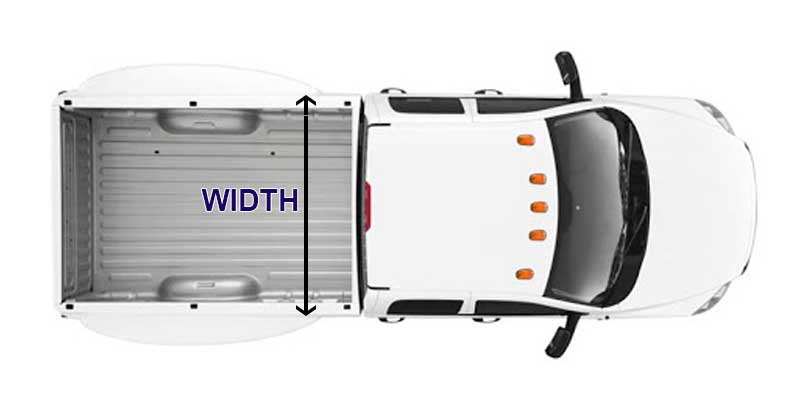 When shopping for toolboxes, you'll notice the product contains two length measurements. The wider measurement will represent the length of the toolbox that sits on top of the rails, while the narrower length is the part of the toolbox that fits inside the rails.
You should also measure the height of your truck bed's walls. Your wall height is the distance from the bed floor to the top of the rails.
Measuring this gives you the maximum height for a toolbox you can install.
Standard-size toolboxes aren't always tall enough to reach the floor but watch out for an oversized box that's too tall for your truck bed.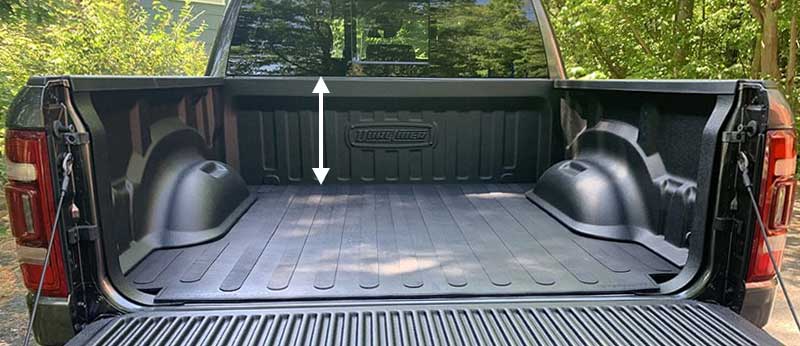 You need to take one more measurement: the distance between your bulkhead and wheel wells.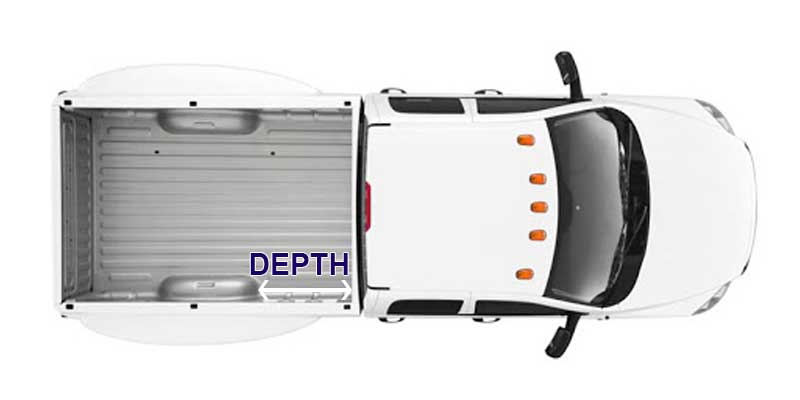 Most full-sized trucks won't have any clearance issues compared to midsized trucks. If you have a side step/flare side truck, you'll need to buy a narrower toolbox.
MEASURING YOUR TRUCK BED FOR A TONNEAU COVER
If you're measuring for a tonneau cover, take a measuring tape and stretch it from your bulkhead to the inside edge of your tailgate. Measure the distance in feet, not inches.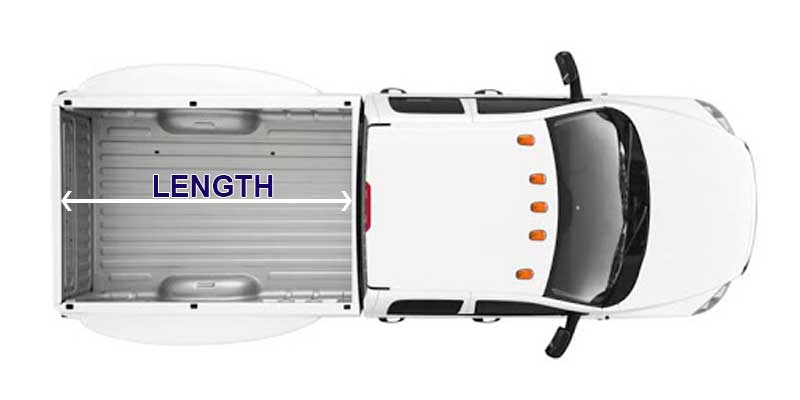 MEASURING YOUR TRUCK BED FOR A BED LINER
Measuring for truck bed liners isn't as straightforward because it depends on the type of liner you choose. Many online retailers allow you to enter your truck's specifications to give you the right size.
If you want to measure for a liner yourself, you'll need to measure your truck, in inches, at the longest points for width, length, and depth. Multiply the length measurement by the width. Then add the length and the width together, and multiply by two. Add two inches to the depth and multiply this number and the previous number.
Although this process sounds complicated, it will ensure you get the most accurate fit for any liner, like the fully custom DualLiner.
The DualLiner system consists of four or five interlocking pieces, which are made to your bed's exact specifications and fit your truck perfectly.
THE DUALLINER DIFFERENCE
Owners of a full-sized Ford, RAM, Chevy, or GMC truck can get a custom-designed bed liner that fits flawlessly. The interlocking technology of the DualLiner makes sure that every inch of your truck bed is protected from damage.
The system even works with your truck bed drain holes to prevent water from getting trapped, protecting your bed from rust and rain damage as well as dents and scrapes. DualLiner is built to last, and you'll get a truck bed liner that lasts as long as your truck.