Owning a pickup truck gives you the freedom to move a variety of heavy and awkward objects in your truck bed. If you plan to move things in your truck bed, and you probably will, it's important that you install a bed liner first to keep your bed from being scratched and scuffed. Large, heavy items like an upright piano can be moved in a pickup truck, but they can also do damage to your bed if you don't protect it.
What you'll need to move an upright piano includes:
DualLiner solid truck bed liner to protect your bed
Tie-down straps and buckles
Piano board
Flexible dolly or hand truck
Moving blankets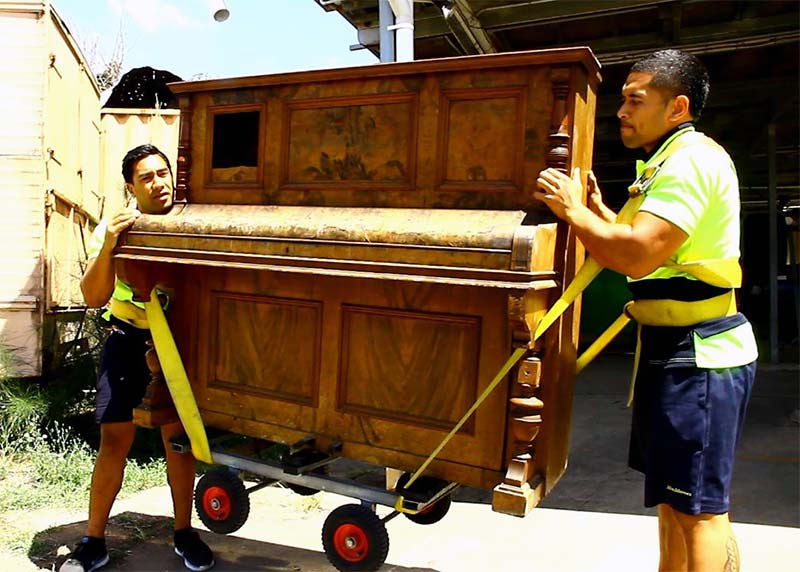 The Difficulties of Moving a Piano
One major caveat in moving a piano is that they are among the topmost difficult items to move. Why? Firstly, they are extremely heavy. Even the smallest upright piano starts around 300 pounds. Larger baby grand pianos can weigh up to 1,000 pounds. The weight of the instrument is not distributed equally either. There is an amazing number of mechanical parts inside the piano that contribute to its bulkiness, delicacy, and awkwardness to move. All of this makes a piano very difficult to maneuver and lift. It's generally recommended that you use an experienced piano mover in most cases.
However, if you plan meticulously, have all the right equipment, plenty of helpers, and a truck to accommodate the piano, it can definitely be done. Let's find out how.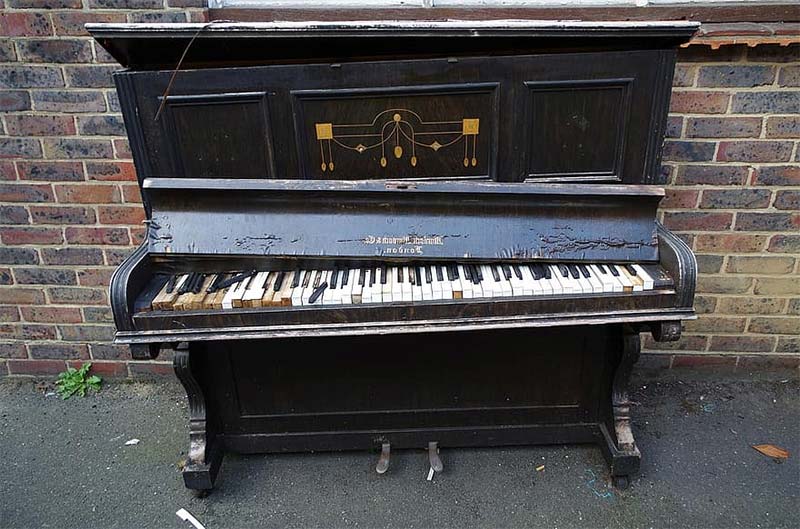 Plan Your Route
Before you do anything, it's very important that you plan the route through the house out to your pickup truck. Pianos are extremely difficult to maneuver and move. You need to measure everything to make sure that it can make it around corners and downstairs if necessary. The piano will have to be completely supported as you move it, even if it has metal casters. Wheels on pianos are only meant to be decorative or to move it a short distance, such as back from a wall.
Prepare the Piano For Moving
The next step is to prepare the piano for moving and transport. Close the lid and make sure it is sealed tightly. Baby grand pianos have large lids that can be completely removed and transported separately. Wrap the piano completely in padded furniture blankets to protect it from bumps and scratches. Next, move the piano onto the piano board, which has slots for attaching it securely. If you can remove the legs before this process, do so as they can snap under excess pressure. Once the piano is secured to the board, you can lift it with a flexible four-wheel dolly or lifting straps. It's a good idea to have a spotter go ahead on the route to spot any obstructions or potential problems.
Another plan-ahead strategy is to add a plywood ramp at any stairs you have to descend. Taking a dolly over steps without a ramp basically eliminates the advantage the dolly provides in moving the piano safely.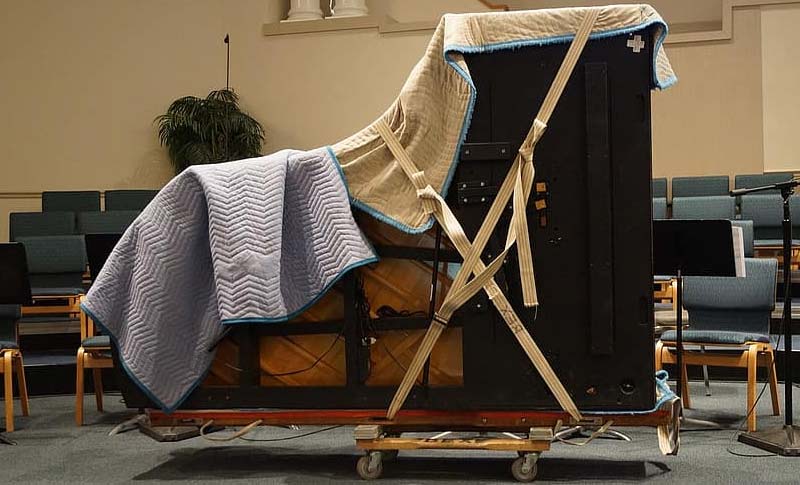 How To Lift a Piano Into a Pickup Truck
Even if you have a strong truck bed liner to protect your truck, you should still lay down padding to protect the piano. You can use a plywood ramp if you're using a dolly to move the piano. If you're using an alternate method, such as lifting straps, you can use mini stairs so that one of the lifters can get into the truck bed. Any extra components like detachable legs, lid, or lyre can be transported separately in the truck's cab or another vehicle.
One way to make lifting a piano into a truck easier is to back the truck up to a curb, which lessens the height you have to cover in order to get the piano in.
How To Strap a Piano Down In a Pickup Truck
Once the piano is in the truck it's time to tie it down. If you're moving other objects with the piano, don't load them until after the piano is settled. Use straps and ropes to tie the piano down and secure it so that it's completely immobile. You can use boxes to surround the piano and help keep it in place.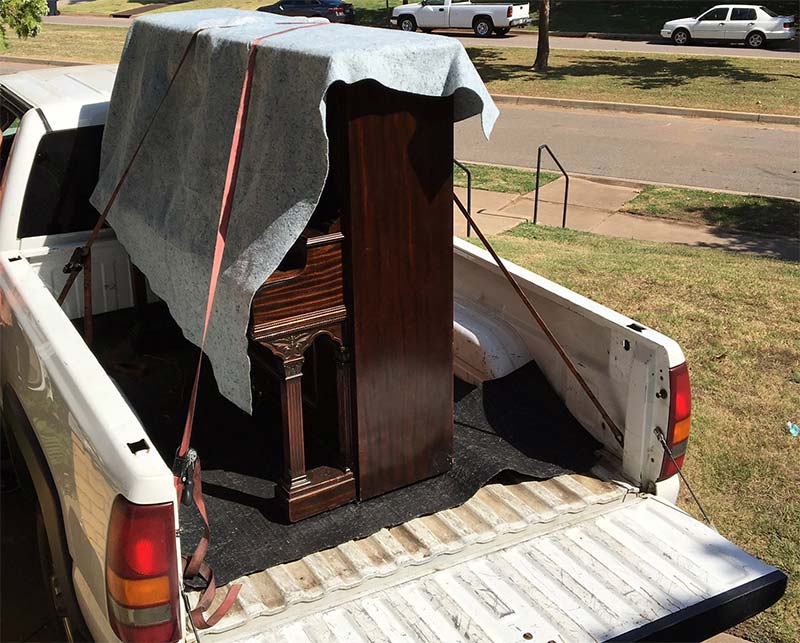 After the Move
Once you reach your destination, you can simply reverse these steps to move the piano into its new home. There, you'll have to reassemble it if necessary. Experts recommend letting the piano sit for a full month after a move so that everything shifts back into place. After that, you can call a tuner and get it back into tune.
Protect Your Truck Bed with DualLiner
Solid truck bed liners by DualLiner protect your full-size RAM, GMC, Ford or Chevy truck beds from damage when moving things in your bed or when the bed is fully loaded. Our custom-designed bed liners provide an exact fit to cover your entire bed. DualLiner's rubber ZeroSkid® mat makes moving heavy appliances and furniture like a piano much easier.