Are you wondering how a Line-X bedliner compares to a DualLiner? Here's our good-faith attempt to give anyone considering our product and the Line-X product a fair rundown of the pros and cons of each bedliner. We're going to start with the cons first.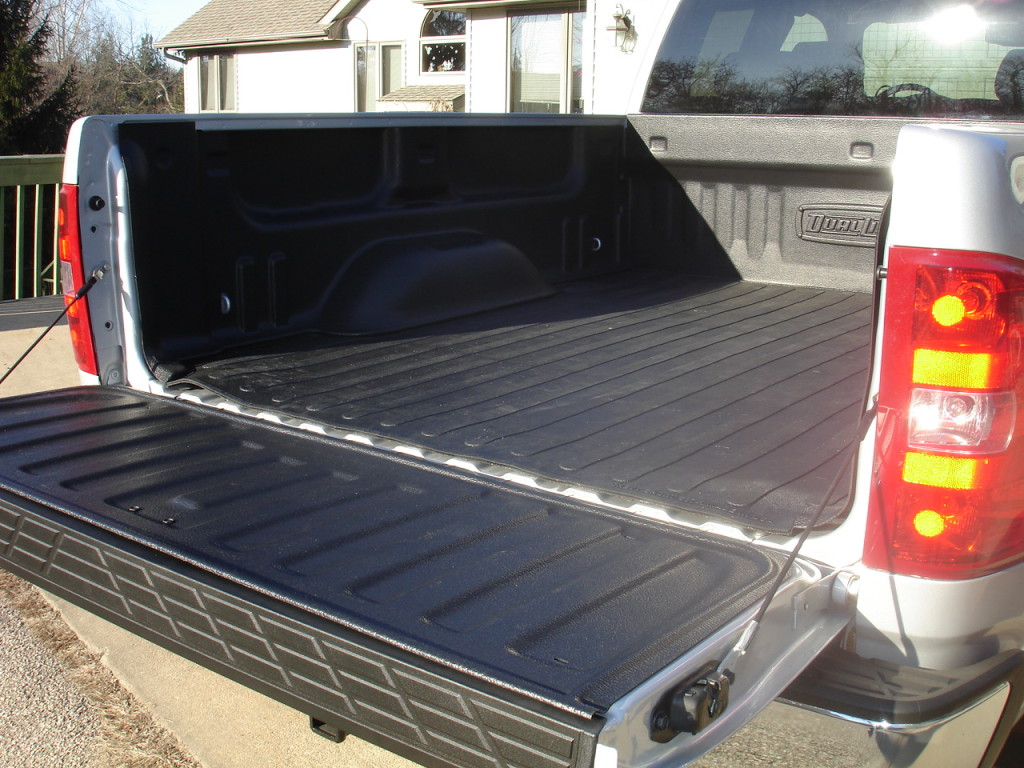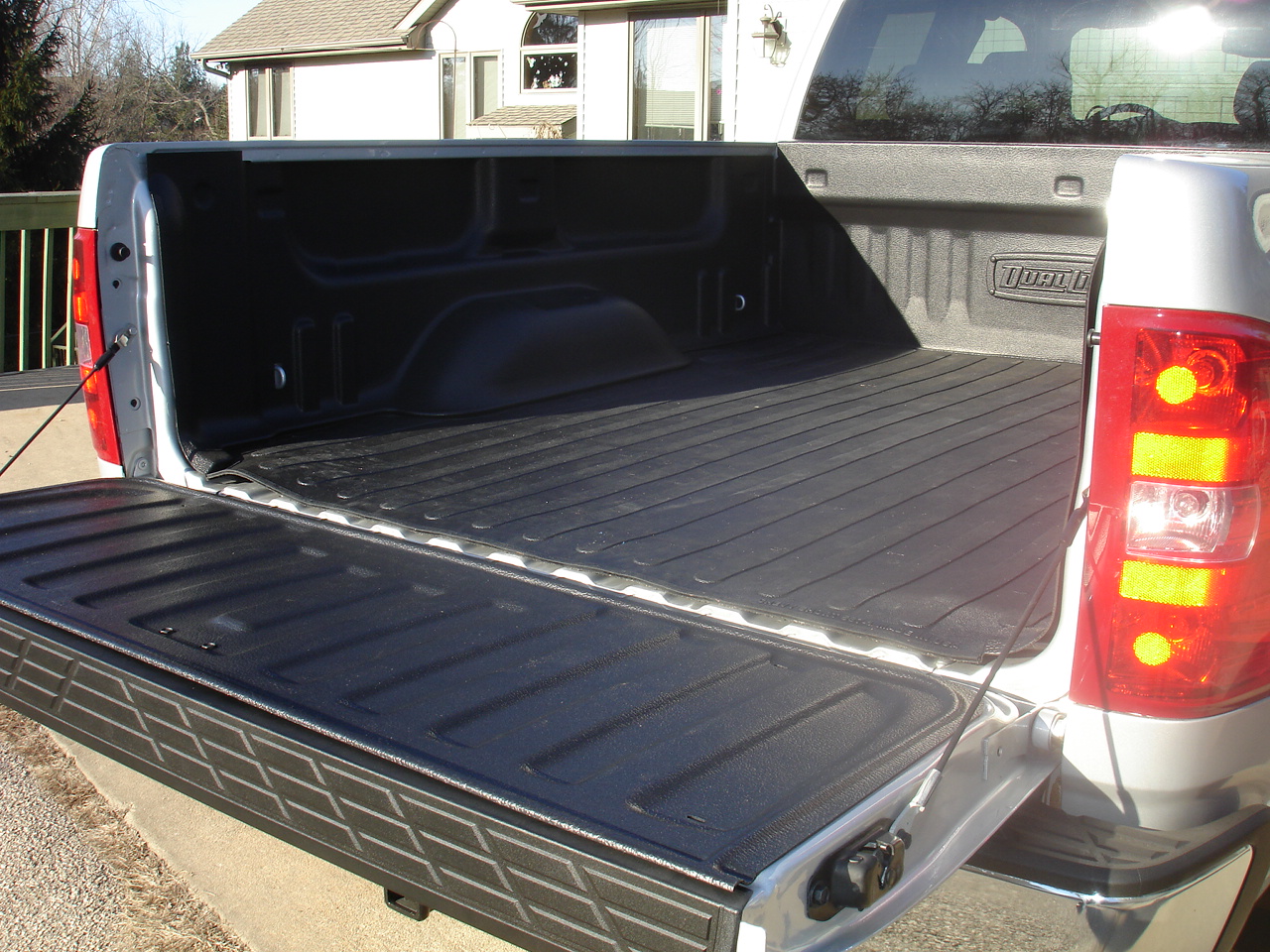 Line-X Cons
Most of the cons that come with buying or owning a Line-X liner have more to do with the installation process than anything else. It's not as if the specific chemical formulation Line-X uses has some sort of serious flaw or shortcoming. The issues with Line-X bedliners are the same issues that many spray-in bedliner customers complain about.
Specifically:
Are you ready to order a Line-X bedliner? You can't, at least not from their website. You either have to find a local installer on your own or use the Line-X website to submit a request for contact and wait for a reply.
When you find a Line-X installer, they may ask you to bring your truck down to their shop to give you an estimate. While a visit to the installer's shop may be helpful – there are a lot of different Line-X options (7 different products are mentioned on the Line-X website) – it's not necessarily convenient to visit a shop and listen to the info on the various options.
Line-X installation prices can vary greatly from one installer to another. Every Line-X installer is free to set their own price…so you definitely want to shop around to avoid getting taken advantage of.
Speaking of pricing, Line-X spokesperson Cristin Liveoak told USA Today that the average spray-in liner cost $450-$550 to install. That's at least $50 more than the DualLiner, and as much as $150 more.
Overspray problems are real, at least if you believe forum posts about Line-X overspray on passenger doors, bedsides, hood and windshield, or even the entire side of a truck. While it's probably fair to say that these types of problems are rare with Line-X installations, it's probably not fair to ignore the risk of overspray.
There's really no going back. If you decide to have a spray-in bedliner installed, you're probably going to have a spray-in bedliner forever. While it's possible to have someone chip and grind away the bedliner material, then repaint your truck bed, it's not really cost effective.
NOTE: You may be saying "Why would I want to remove a spray-in bedliner?" The short answer is that spray-ins may fade and stain with time. At some point, you might not like the way your spray-in liner looks.
Line-X Pros
To be fair, there are some positives to Line-X spray-on bedliners.
Line-X offers a lifetime warranty. However, they do ask you to take any warranty concerns you have to your local installer, which isn't that great if it's the original installer that screwed up your bedliner install in the first place.
Line-X liners are very resistant to damage. It's hard to damage the bedliner material.
When they're brand new, Line-X bedliners really do look great.
The trouble is, all three of these benefits – a lifetime warranty, damage resistance, and great looks – are all benefits of a DualLiner too.
DualLiner Cons
We don't really think our product has any downsides, but we've tried to come up with a list anyways:
You usually have to wait to get your DualLiner delivered to your door. While shipping is usually free, we haven't found a way to make instant deliveries.
You have to do your own installation. Sure, it's easy – it takes a couple of simple hand tools and no more than 30 minutes of work – but it's not quite as easy as handing the keys to the spray-in installer and reading a magazine for a few hours while he or she does their thing.
We don't offer a DualLiner for every vehicle. Toyota Tundra owners can't get the DualLiner (at least not yet), nor can Nissan Titan owners (again, not yet at least).
Some people are concerned that our bedliner's heavy rubber floor traps water between the liner and your trucks' paint. This is false. First, every truck bed has built-in drain holes. Our bedliner is designed to channel moisture to these drain holes (we actually design each bedliner specific to each truck to make sure water is directed to drain holes).
Second, the point of contact between our rubber bedliner floor and your truck bed isn't flat…it's actually quite "bumpy." This is intentional – the bottom surface of our rubber flooring is not flat, as a flat surface would trap moisture. This bumpy surface on the bottom of our rubber flooring also allows for "breathing" – air can flow out from under the mat, preventing any sort of mold or mildew.
DualLiner Pros
Some of the things DualLiner customers love about our liners include:
Scratch AND dent protection. Spray-in liners keep your bed from getting scratched, but they don't do anything to protect your bed from dents. Our hard plastic sidewalls and heavy rubber flooring absorb damage and prevent dents.
Cargo protection. Spray-in bedliners have a very rough surface that can scuff cargo. Our bedliner doesn't.
There are no concerns about installation screw-ups. The DualLiner is so easy to install a child can do it (and we've got proof). There's no risk of overspray, no concern about our bedliner material "failing to bond" to your truck's bed, etc. Install is fast and simple.
Flat, simple pricing and online purchase process. You don't have to go to a local "dealer" and hope they charge a good price. You just pick your bedliner and order it from our website. Our pricing is fair and plainly visible.
Our ZeroSkid bed floor works as promised. When you put a piece of cargo on our heavy bed flooring, the cargo stays put. It doesn't slide around and get scuffed up.
Our bedliners can be transferred from one truck to another. If your truck breaks down or gets into an accident, you can just remove the DualLiner and install it in your new truck (assuming it will fit of course…you can't take a DualLiner out of a Dodge and put it in a Ford).
The DualLiner has a full lifetime warranty that transfers to the next owner. No exclusions on "commercial use," no exclusions on "new owners," etc. DualLiner warranties are forever.
Some people will say that this comparison is inherently flawed because it's published on the DualLiner blog. To those people, we can only say "Tell us what we missed."
Seriously, if you think our comparison comes up short somehow, or if you don't agree or understand, please comment below!
Click for Bedliner Comparison Chart>
Click for DualLiner Step-by-Step Installation Guide>