When it comes to horsepower, control, and acceleration, gas engines have an advantage. In over 20 years, gas engines have made incredible advancements that make them even stronger. To showcase their strengths, we've compiled the ten most powerful gas pickups since 2000.
10.) 2021 Nissan Titan XD
Nissan has created another powerhouse with their modern Titan. These Titan models all contain 5.6L V8 engines, which makes them lightning fast and powerful enough to stand up to their competitors. The 2021 Titan's V8 engine is capable of 400 horsepower.
9.) 2019 Toyota Tundra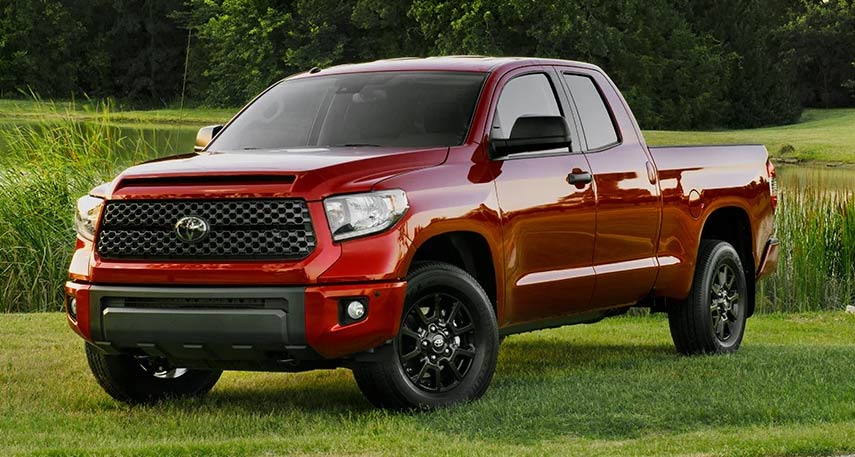 The Toyota Tundra has always been known for being a reliable, powerful truck. The 2019 is known for being a standout year even among the truck's already stellar reputation, receiving a perfect reliability score from Consumer Reports. This year gives two great 8-cylinder engine options that are well-known for their acceleration, even under the duress of towing. The 5.7L V8 produces 381 horsepower and 401 pound-feet of torque.
8.) 2020 Dodge Ram 1500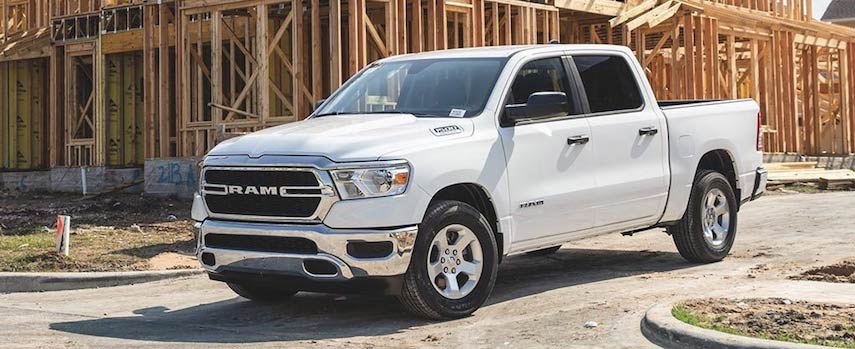 Like the Tacoma, the 2020 Dodge Ram received great reliability scores and solid performance stats. The V6 engine option is plenty capable, and the V8 can take that stellar performance even further. The 5.7L HEMI® V8 engine is the most powerful. It can generate 395 horsepower and 410 pound-feet of torque.
7.) 2018 Chevrolet Silverado 1500 Z71

This powerful pickup came with both a standard V6 engine and a 6.2L V8 engine. The V8 option was massive, and it allows the 2018 Silverado 1500 to generate 420 horsepower.
6.) 2021 GMC Sierra 1500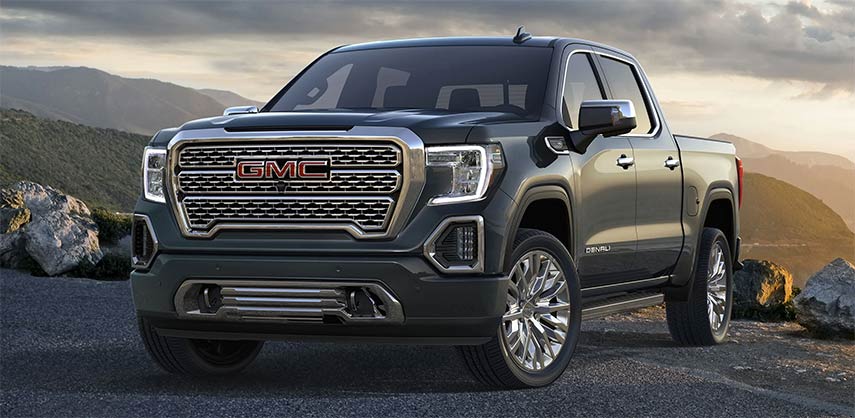 If you're looking for even greater power and performance, then the 2021 GMC Sierra 1500 provides it. This powerful pickup is comparable in performance to recent Chevrolet Silverado models. Thanks to its 6.2L V8 engine, this Sierra 1500 can achieve 420 horsepower and 460 pounds-feet of torque.
5.) 2021 Ford F-150 Raptor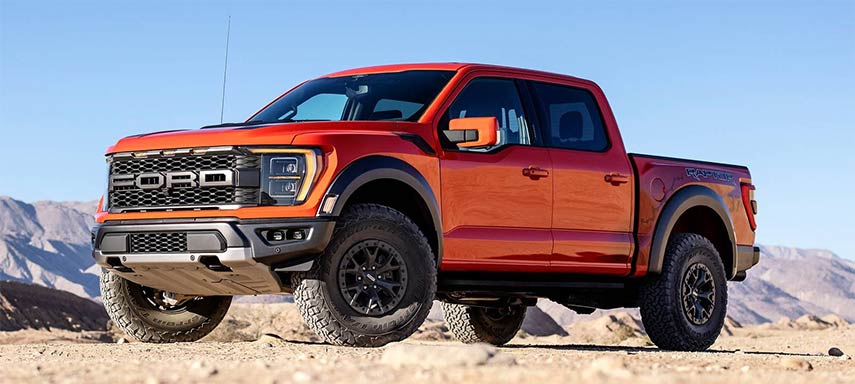 As the name Raptor suggests, this F-150 is inspired by aircraft. With its powerful twin-turbo 3.5L V6 engine, this F-150 can generate 450 horsepower. It's a great start, but later Raptor models are capable of even greater performance.
4.) 2020 Hennessy Chevrolet Silverado Goliath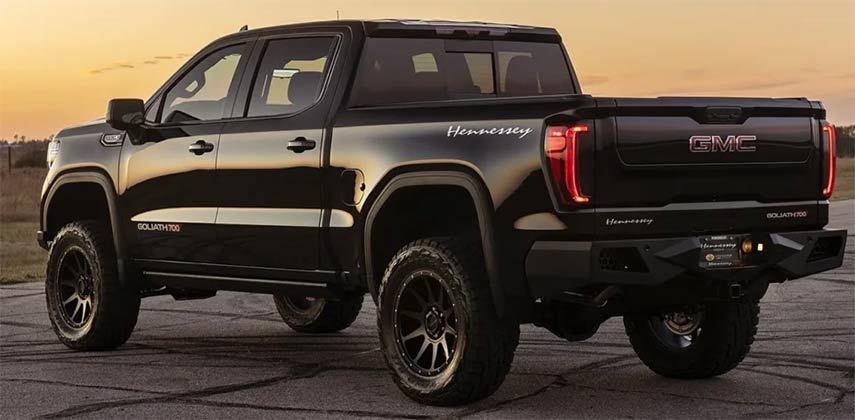 The Goliath is named for its size and strength, and it has the performance ability to back it up. With the Goliath, Hennessey Performance Engineering took an already powerful truck and pushed it even further.
This pickup's factory engine is a 6.2L V8 that's further boosted by its 2.9L Supercharger System. Further advancements, like the engine's high-flow intercooling and air induction systems pushed the Goliath to 700 horsepower. This Silverado stands with the best of the best.
3.) 2023 Ram 1500 TRX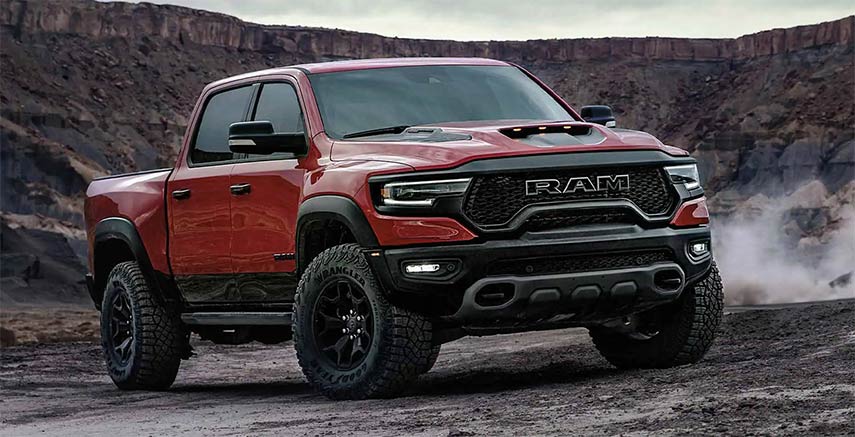 This pickup's power is nothing to sneeze at –the 2023 model is capable of commanding up to 702 horsepower. However, this power requires a ton of energy, which comes at a price. The TRX also has lower-end fuel economy compared to other gas pickups. But when it comes to performance, the 2023 Ram 1500 TRX is near-undefeated.
2.) 2023 Ford F-150 Raptor R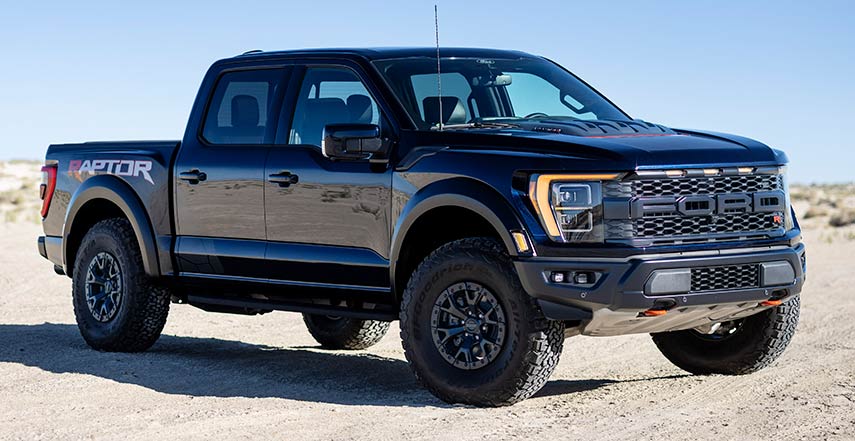 The Ford F-150 Raptor also packs a punch. These trucks are typically capable of anywhere between 450-700 horsepower. The F-150 Raptor R stands out because its 5.2-liter supercharged V8 engine can generate up to 700 horsepower and 640 pound-feet of torque.
1.) 2020 Shelby Ford F-150 Super Snake
This F-150 has the iconic Shelby name attached to it, but it's not just a namesake. Like the iconic Shelby Mustang, this F-150 is capable of impressive performance. The Super Snake's V8 engine provides drivers with a truly incredible, unrivaled 770 horsepower.
If you have a powerful truck you need a powerful truck bed liner. DualLiner protects your truck bed from dings, dents and scratches and keeps cargo in place with its zero-skid bed mat. Check it out here.