Like many goods and services in our beloved nation, location has a great influence on the cost. Something may cost more in Detroit, Michigan than in Tampa, Florida. Likewise, bedliners for your pickup truck don't dodge the bullet of location inflation. When you take a step back and think about, there's not one plausible reason as to why someone on the East Coast would have to pay more for a bedliner than someone on the West Coast.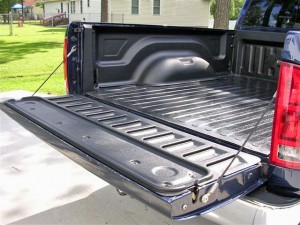 NOTE: The data contained in this post was consolidated from a national survey of bedliner installers conducted in August, 2014. To learn more about the survey – and to see some other data about spray-in bedliner costs, click here.
Variations of Rhino Linings Costs
To put it in perspective, Rhino Linings doesn't have a set price for their product. In other words, if you live in Houston, Texas, you're going to pay $390 for a Rhino Liner bedliner. However, in New York City, you're going to pay $573 for the same exact thing. Among other things, trust is something hardly felt out of such a drastic price jump. When you purchase something, you want to feel you've received the best deal, and the manufacturer isn't out to gouge your wallet of your hard earned money. In another scenario, a customer in Atlanta, Georgia would have to pay $439 for a Rhino Liner bedliner while someone in Boston, Massachusetts would be charged $533! There isn't one state where one customer would pay the same amount as another customer in another state, even if they were right next to each other on the map.
Now some may say, "those are expensive areas, everything is more expensive in those areas." We're not talking about houses, or cars, or cigarettes, or gas. We're talking about a common good that is made readily available to customers — without the readily available guarantee that they'll get the best price.
The DualLiner Solution
Luckily, for pickup truck owners, the grass is a whole lot greener on the other side. DualLiner, the best protection out on the market for your trusty vehicle, not only solidifies one set price for any and all variations of their product regardless of the location of their customers, but it's also cheaper—keeping the inside of your wallet greener, too.
Made in the USA, priced well under the competition, thoroughly backed by happy customers, and always shipped for free within the continental United States, DualLiner exceeds the standards of the other bed liner manufacturers in the market. When purchasing a product online, customers should not have to feel they are being robbed of their money for a product that can be purchased for a cheaper price in another part of the country. Whether you live in Florida, Washington D.C., Maine, or Oregon, DualLiners prices are the same, from the product page to the checkout process, you're getting quality product at a quality value with no strings attached, just confidence.