On the surface, a truck bed is a very simple structure. It's just a large metal box to put stuff in, but it's still very versatile. However, your truck bed can be outfitted with different parts to make it even more useful and versatile. A standard truck bed works just fine in many cases, but what if you want to protect the contents from the weather? Or, what if you want to store your tools in your truck bed and keep them protected? Can you increase your cargo capacity?
Let's take a look at some of the best pickup truck bed accessories and how they make your truck even better than it is now.
Tonneau Covers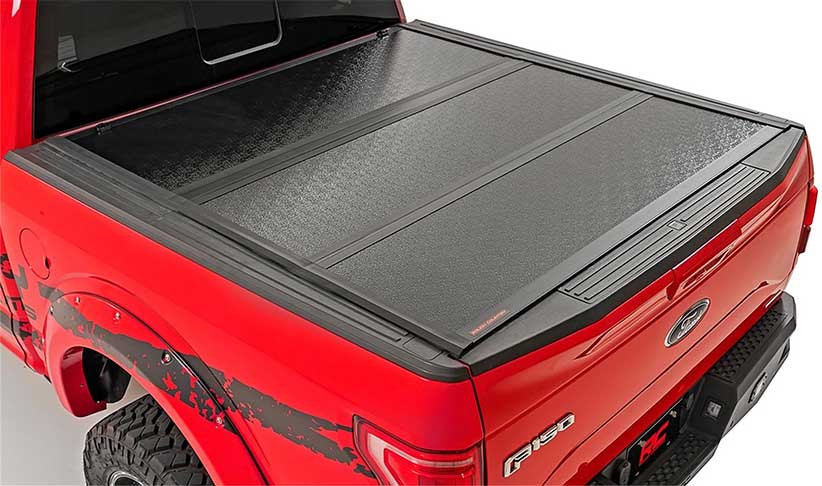 Tonneau covers basically cover your truck bed to protect the contents and the bed itself from bad weather or prying eyes. These covers come in many different forms, including fold-up covers, roll-up covers, and retractable covers. Some covers even have a locking function. A tonneau cover fits flush against your bed as opposed to against your cab like a canopy.
Truck Topper, Cap, Shell, Canopy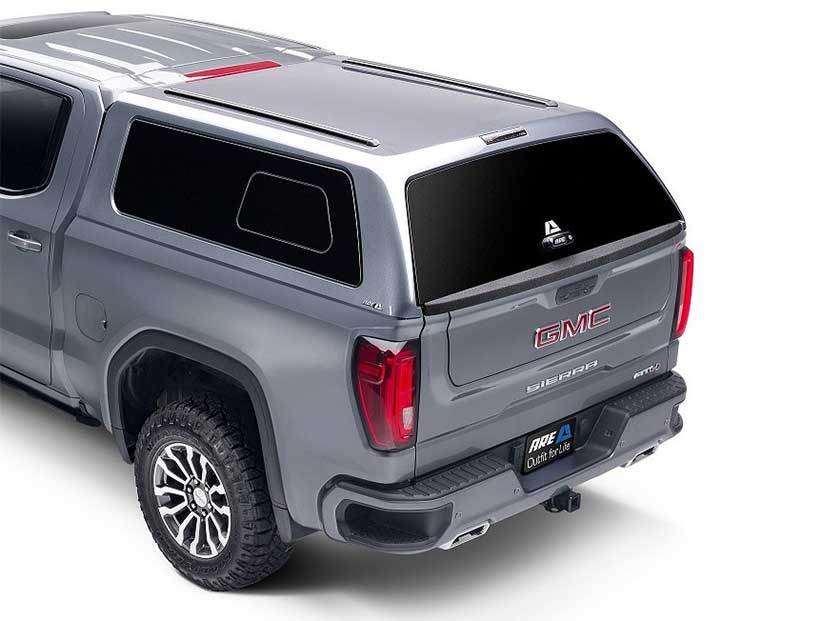 A truck topper, also called a truck cap, shell or canopy, fits over your truck bed but lines up with your cab to create a covered full-size extra area in your truck. Canopies have a lot more options than they used to, including LED lighting, sliding windows, integrated roof racks, and more. Truck toppers are great for people who like to use their truck bed as a place to sleep while out camping for example. However, it's important to remember that canopies aren't super easy to take on and off, so if you need to regularly transport tall items, a canopy might be inconvenient.
Truck Bed Liners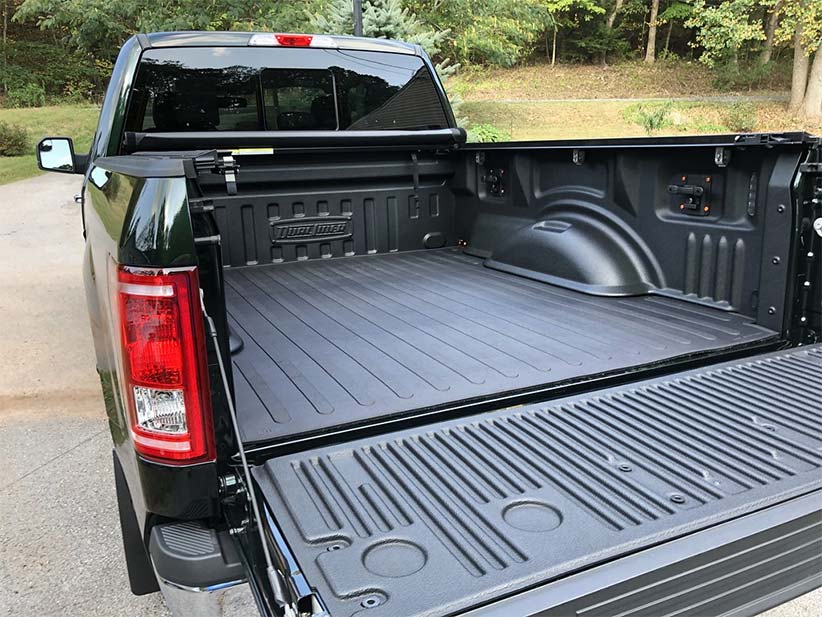 A truck bed liner could be called the absolute most essential truck bed part. Without a bed liner, your truck bed is vulnerable to scratches and scuffs whenever you haul something. If you don't cover your bed, then your bed is also vulnerable to rust-causing moisture. Quality truck bed liners fit precisely to your bed to keep moisture out while also protecting the paint from damage. Check out this comparison page to see what makes the DualLiner different than other bed liners.
Truck Bed Toolbox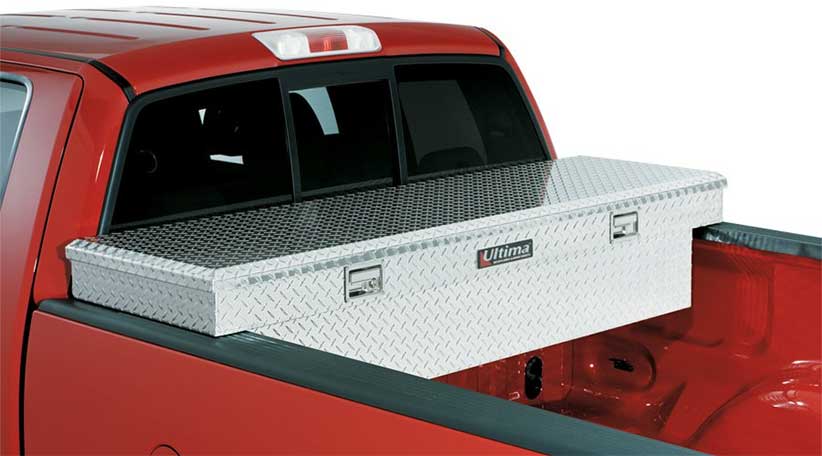 Many truck bed tool boxes come in the over-the-rail style, which generally fits just behind your cab and over the rails at each end of the bed. Although these can be secured with locks, they're not always secured completely to your bed. Another style of bed toolbox is one that fits beneath the rails, which means it will be largely out of sight if you have a lifted or tall truck. If you have a tonneau cover, it will fit below that as well. Toolboxes are great for truck owners who need to store things in their trucks on a regular basis but don't have enough room in the cab to do so.
Bed Slides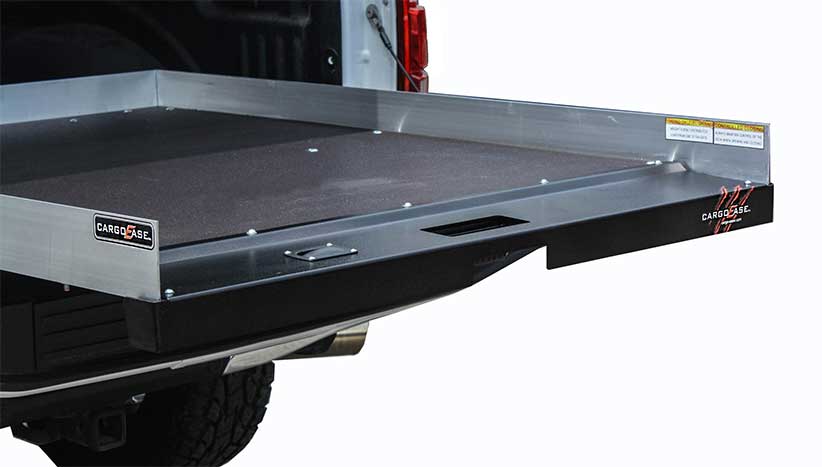 Have you ever found it difficult or inconvenient to climb into your truck bed to retrieve something? A bed slide can solve that. Bed slides are heavy-duty drawers that slide out of your truck bed on rollers. Some versions can hold up to 2,000 pounds of stuff. The way they work is pretty simple–you just pull them out like a drawer and your bed contents come to you. This can be especially helpful to those who keep canopies or tonneau covers on their trucks.
Loading Ramps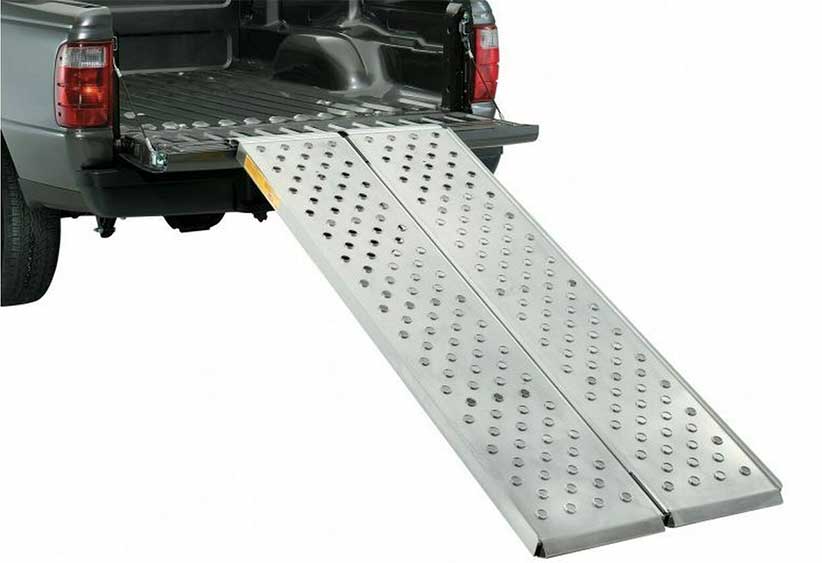 Loading ramps are invaluable if you frequently haul heavy cargo in your truck bed. If you carry an ATV or motorcycle in your truck bed, then loading ramps are a definite necessity. Loading ramps come in various types, including trifold, arched dual ramps, straight dual ramps, and ramps especially made for loading ATVs or snowmobiles. Make sure any ramp system that you buy comes with safety straps to keep the ramps in place.
Truck Bed Extenders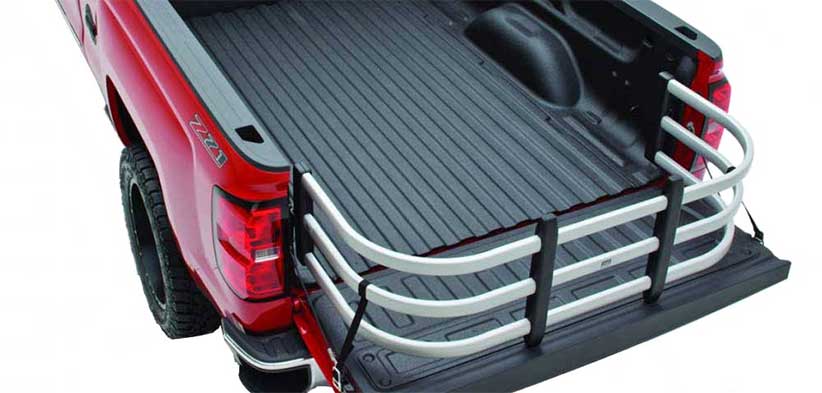 If you need just a bit more hauling space in your truck bed, you can invest in a truck bed extender. These are typically gates made of tubular metal that install at the tailgate end of your truck bed. When you need the extender, you simply open your tailgate and flip the extender out over the tailgate. This gives you the extra space of your tailgate for your cargo. When the extender is no longer needed, simply flip it back into your bed and close the tailgate.
Truck Bed Racks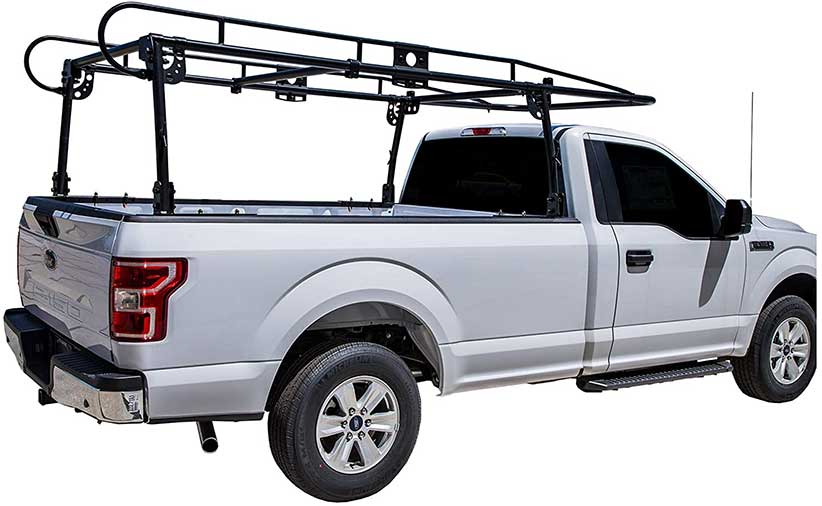 When you need to carry large cargo and light cargo at the same time, bed racks can come in handy. These install to your bed rails and give you an extra hauling area above your bed. You can get racks in different sizes, including ones that extend out over your cab for really long items. In a nutshell, truck bed racks significantly increase your truck's cargo-hauling capability.
Cargo Net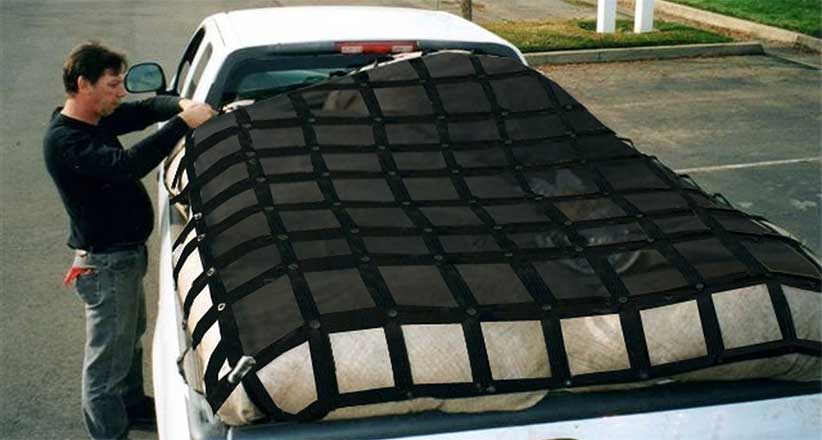 Cargo nets are made from bungee fibers and are a good way to keep lightweight cargo in place. For example, if you need to put larger grocery items in your truck bed. Cargo nets are easy to secure with metal or plastic snaps. Another version of a cargo net is the bungee storage organizer. These are good for sports equipment and other lightweight things.
Protect your truck bed with the best truck bed liner from DualLiner. DualLiner bed liners are made to precisely fit your truck bed with custom interlocking parts and Zero Skid rubber mats. This means that your bed is fully protected from moisture, scratches, and scuffs.