Our Bed Liner Is Greener Than Theirs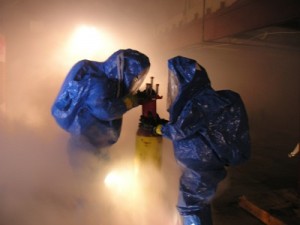 Our bed liner is the greenest bedliner on the block and here is why: DualLiner is made in the U.S.A. and uses recycled materials wherever possible to make up the components of our REAL truck bed protection system. We recycle any and all scrap pieces that are cut off during the manufacturing process. The rubber Zero Skid Mat is made using recycled tires from cars and trucks. This cuts down on the waste that ends up in landfills. The installation process requires no ventilators or breathing machines because no harmful chemicals are being released.
These days society encourages everyone to do their part to limit damage to the environment. Awareness of our environmental impact has never been higher. The general population is definitely aware of most harmful pollutants, and they frown on excessive waste. This forces companies to think outside of the box, to be more efficient and limit any harmful pollutants.
A while back a compound called polyurea was developed that would stick to most any surface. This harmful chemical required ventilation systems to be installed in any facility it was applied. It also requires a fresh air respirator for the installer to breath. These ventilation systems basically evacuate these harmful pollutants right into the atmosphere.
One of the chemicals that is released is Isocyanate. Isocyanate exposure has been cited as a common cause of work-related asthma. In 2003, a man in his 40s died of an acute asthmatic reaction shortly after he sprayed a vehicle with an isocyanate containing truck bed liner material. I would consider that to be reason enough to stay away from spray on bedliners.