If you're wondering how to make your truck bed even more versatile than it already is, you might consider a cargo management system like truck bed dividers. Truck bed dividers more or less do what their name says–they divide your truck bed to make carrying cargo more secure and convenient. Whether you need to keep hunting and fishing gear in place, or groceries and small packages, a truck bed divider system can make things easier to store and access in your truck bed.
Whenever you decide to carry cargo in your truck bed, it's important to install a bed liner first. Truck bed liners from DualLiner give you a custom fit that protects your truck bed from scuffs, scratches, and water. Plus, our zero-skid mat ensures that everything stays in place.
Benefits of Truck Bed Dividers
The main benefit of truck bed dividers is to secure smaller cargo. When you have your bed loaded up with items like coolers, toolboxes, fishing or camping gear, and perhaps a few totes of supplies, it will all start shifting as soon as you turn a corner. Trucks aren't known for providing composed, stable rides.
Everything in the bed moves with the truck. You could use tie-downs, but that might not be feasible depending on the size of your cargo. A cooler, for example, isn't going to be easy to tie down. This is where truck bed dividers come in. Most are adjustable and you can secure everything with just a few minutes of work.
Selecting a Truck Bed Divider
Some of the top pickup truck models have bed dividers available from dealerships for that specific automaker. For example, Mopar has a RamBox Cargo Management system which includes a total of eight dividers and two cargo nets. GM, Ford, and Toyota have similar available systems for their trucks.
However, if you're considering buying a truck bed divider on the aftermarket, you'll want to consider a few options. Start by thinking about how you'll use it. If you only need the divider on an occasional basis, you should probably look at a pole divider setup. These are cheaper and easier to set up and take down than the panel types.
Truck bed dividers are made of various materials, including webbing, steel, plastic, and aluminum. If you won't use it often, then you should consider a lighter type that will be easy to move. Otherwise, it's best to go with a divider made from high-quality, durable material.
Truck bed dividers from the dealership are likely to come with a warranty. If you go with the aftermarket, make sure that you can get some kind of warranty with it.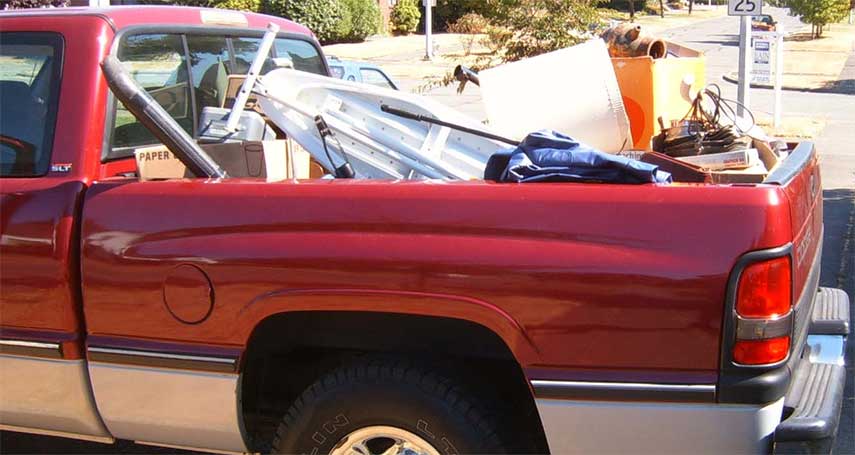 Truck Bed Divider Brands
As mentioned above, most automakers with pickup models should have some type of bed divider system that will work for their pickup models. If you don't feel like searching the aftermarket, you should check with your local brand dealer to see if you can get one from them. Otherwise, here's a look at some popular systems on the market.
Boxtamer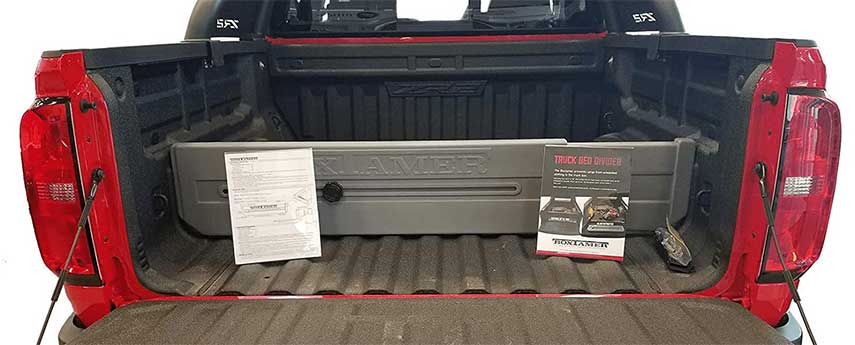 Boxtamer offers a bed divider system that also comes with a five-year warranty. It has a universal fit, so you can use it for pretty much any model of pickup. It's easy to install and can be removed quickly and stored under the back seat of your truck.
The Boxtamer divider is made from lightweight, outdoor-grade polyethylene plastic. It is 78 inches wide when extended and 45.5 inches wide when contracted. It's fully adjustable and can be used with all types of cargo.
Loading Zone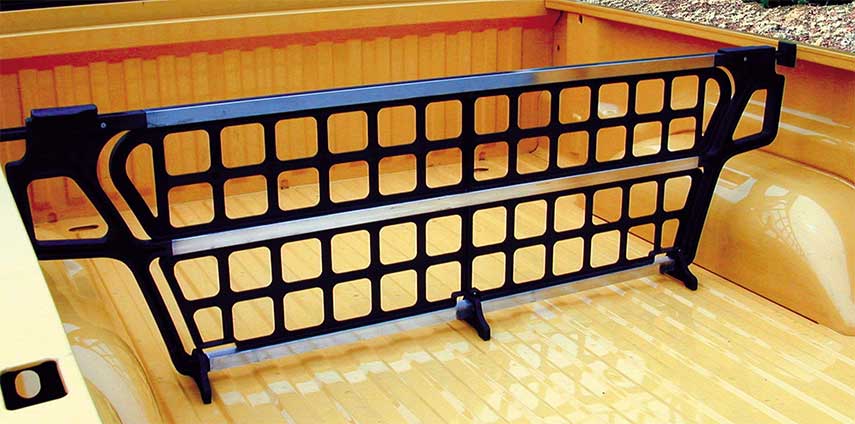 The Loading Zone Cargo Gate bed divider is made from a combination of non-corrosive aluminum, heavy-duty plastic, and stainless steel. There are several versions of the Cargo Gate to fit different trucks, so you'll want to make sure you get the one for your model.
The Cargo Gate doesn't require any complex installation, the instructions are simply to "lift, lock, and load.". Loading Zone offers a limited lifetime warranty to the original purchaser of their Cargo Gate system.
Roll N Lock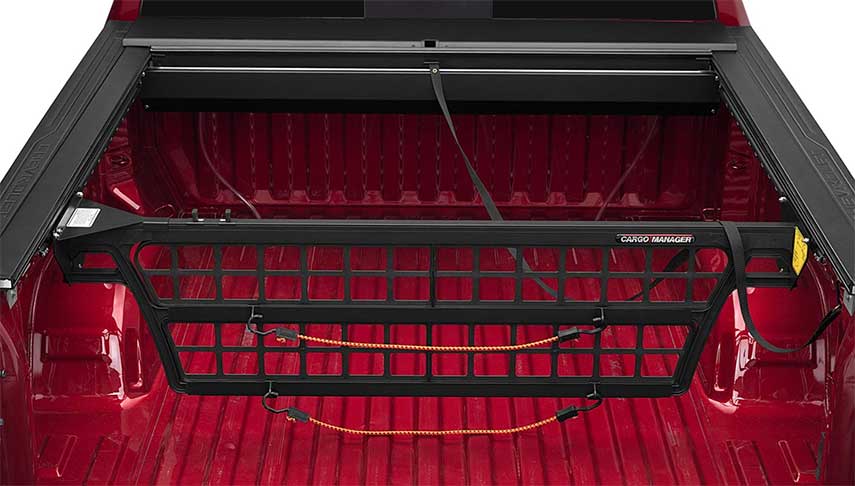 The Roll N Lock Cargo Manager system is a movable truck bed divider that can easily be adjusted to contain lightweight cargo. The bed divider is controlled from one location near the driver's side and can be quickly unlocked by squeezing the operation lever.
Once unlocked, the divider smoothly glides across the bed to take whatever position you need it for. The Roll N Lock Cargo Manager is easy to remove when you need to load larger items, and it comes with a three-year warranty.
Mountain Top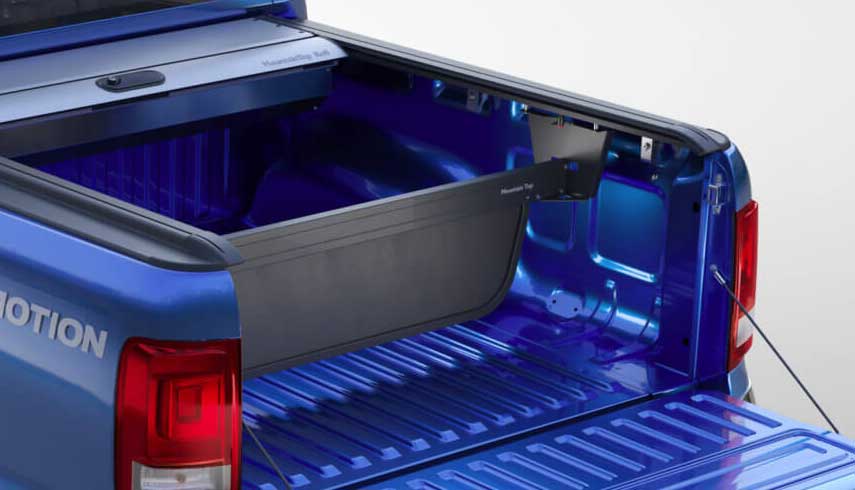 The Mountain Top Bed Divider is constructed with a strong aluminum profile and a thick metal plate at the center. According to the Mountain Top site, its bed divider is used by several automakers as original equipment. The Mountain Top divider is light but durable, easy to install, and easy to handle. The non-drill installation makes it easy to remove as well.
DIY Bed Divider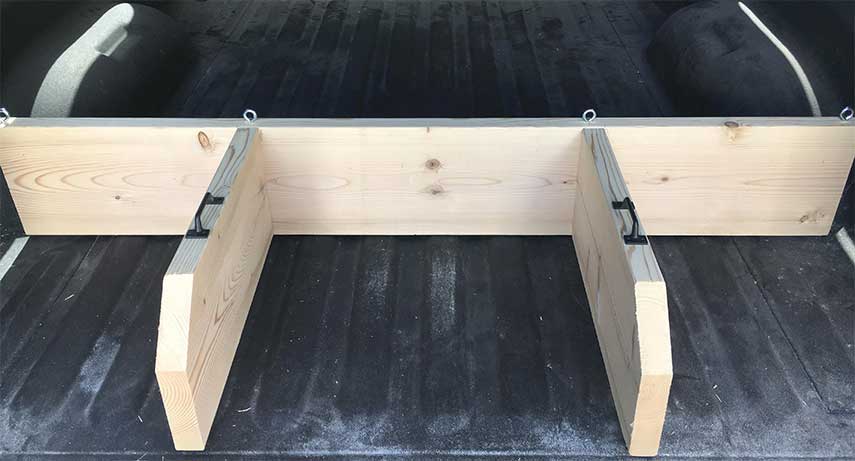 If you're feeling crafty, there are also numerous ways to make a DIY bed divider using wood planks, plastic bins, scraps of metal, and more. The pro to this method is obviously that you can make exactly what you need where you need it.
The cons are mainly that it might take some time to construct depending on how complex you want it, and it might not be as easy to adjust and remove as a quality aftermarket part. Your mileage may vary!
Outfitting your truck with a bed divider is a great way to make your pickup bed more versatile and convenient. Before you start carrying cargo in your bed, don't forget to install a DualLinertruck bed liner to give you custom and long-lasting protection for your truck bed.