Pickup trucks are well known for their versatility. They're not seen just as transportation, but as investments with plenty of practical utility.
Yes, trucks are an investment, and like any investment, you'll need to protect their value. There are plenty of ways to keep your truck's value from depreciating such as grille guards, mud flaps and truck bed liners.
Although all these aftermarket accessories play a role in protecting your truck, is that protection enough to protect your truck's resale value?
We'll take a deeper dive into bed liners and discover just how helpful they are when it comes to protecting your investment.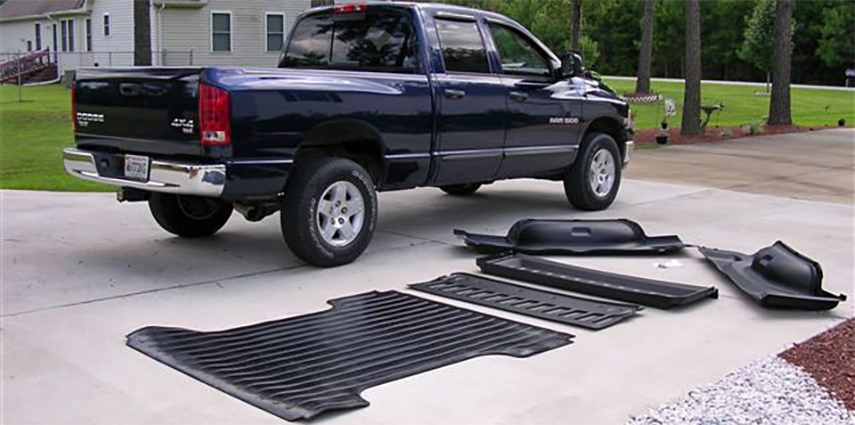 Stating The Obvious, Bed Liners Make Sense
If you're using your truck bed for storage and hauling then bed damage is inevitable. Even when you're carrying smaller loads you still risk scratches or dents. And if you're hauling longer objects, such as wooden planks or ladders, then your tailgate is prone to pitting or scrapes.
That's where a bed liner comes in. With a truck bed liner installed, you'll have protection against most types of bed damage.
If they had the option, most consumers would probably want to keep their paint job as close to its factory finish as possible. Even so, many consumers instead choose to mess with their factory bed finish and add a spray-in bedliner.
Whatever option you choose still provides some form of truck bed protection.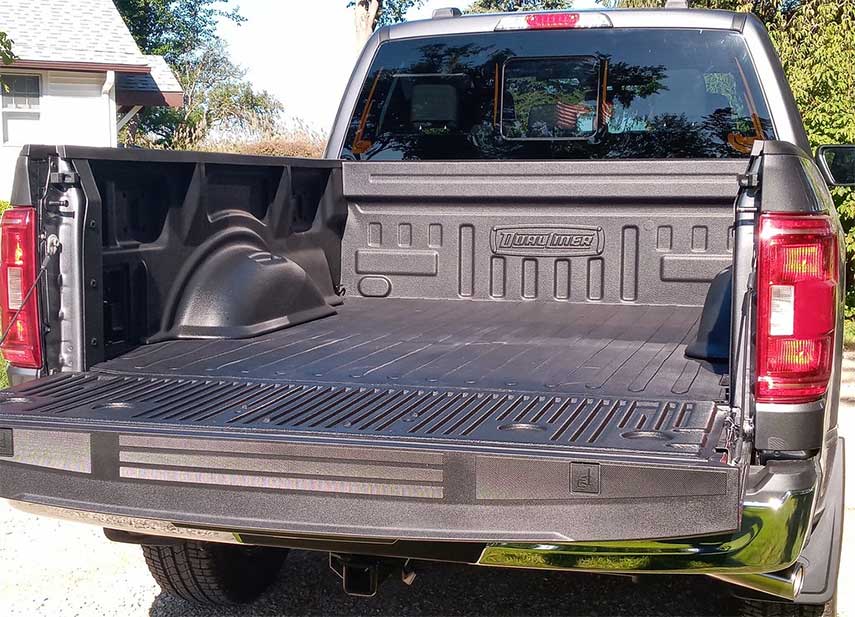 Do Truck Bed Liners Really Make a Difference?
How much resale value will bed liners add to your truck? The NADA guide is used by auto dealers to evaluate the worth of potential trade-ins. According to the NADA guide, bed liners can add anywhere between $50 to $400 to a vehicle's value.
For example, adding a bed liner to a 2019 Chevy Silverado 1500 4WD increases its value by $100. Similarly, adding a liner to a 2019 Ford F150 Supercab XLT 4WD also adds $100.
Expecting a $400 resale value on your bed liner is pretty ambitious. Other sources, such as Edmunds.com, or KBB.com, only estimate around $100-$200 extra in resale value.
Why Aren't Bed Liner Resale Values Better?
80% of all bed liners on trucks are spray-ins. Spray-in bedliners are associated with low resale values for several reasons:
Spray-in bedliners often have problems during installation. Improper preparation results in crack, bubbles, and peeling to the liner.
These bedliners quickly fade and get sun damaged.
Spray-in bedliners offer little protection against dents.
With these problems in mind, the low value of bed liners makes a lot of sense. Would you pay any more than $50 or $100 for a dented bed and faded coating?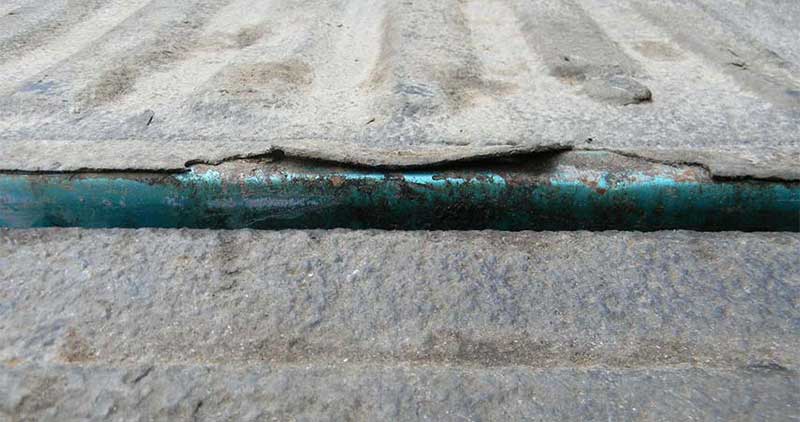 Why DualLiner Is Better For Resale Value Than A Spray-In Liners
If you're considering a spray-in liner, try the DualLiner system instead. DualLiner is better for resale because the liner isn't permanently attached to your truck bed; you can take it off when you're ready to sell it.
DualLiner systems are reusable on multiple trucks, as long as the liner fits inside your truck bed. You can also sell the DualLiner separately from your truck –and whomever you sell the liner to will also be fully covered by our warranty.