For most truck owners, the approach of the winter season is overshadowed by the holidays and NFL football. Yet winter is an excellent time to buy a new truck, and we'll tell you why.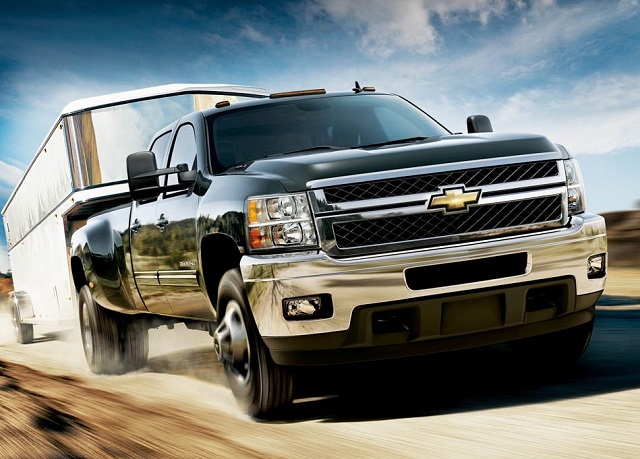 End of Year Discounting
On January 1st, 2015, all the brand new 2014 model pickup trucks unofficially become "used" trucks…and every car dealership in America knows it. Thus, dealers will do almost anything to unload whatever remaining current year models they still have on their lot in November in December. Likewise, vehicle manufacturers want to make sure all their dealers get rid of the last current model year trucks, as that makes it easier for dealers to order new trucks from the factory.
This all ads up to big discounts AND big rebates on new trucks.
If there are downsides to buying at that end of the year, it's that:
Vehicle selection is poor. If you're picky about features and options, or vehicle colors, than you probably want to shop in August or September.
Leasing programs aren't too great. Leasing tends to be "cheaper" in the spring and summer months, when residuals are high and manufacturers are often trying to hit sales projections with discounted lease rates and cap-cost reductions.
Still, if you're flexible on the type of truck you're going to buy and you don't care about leasing, November, December, and January are great months to buy.

It's a Great Time To Sell Your Old Truck
Winter has a sobering effect on used vehicle demand. While consumers are eager to buy convertible and coupes in the Spring, the onset of winter makes people think about 4WD, ground clearance, and sturdiness…all characteristics that influence demand for used trucks.
Demand for trucks at the end of the year is also influenced by the tax code. Business can write off truck purchases made before the end of the tax year, even if they purchase used trucks (it's called Section 179, and there's a good explanation of the tax code here and here if you're interested). That – in combination with the approaching winter – makes demand for used trucks strong right up thru December 31st.
If you look at Google Trends (which tracks search term popularity by region and time of year), you'll see that the highest search frequency for the words "4WD" and "AWD" falls in November and December. Searches for the terms "used truck" and "pickup truck" are pretty consistent most of the year, peaking in July and staying near that peak until December.
The point? There's strong demand for used trucks in November and December. Now is a great time to unload your old truck and buy a new one…and then, obviously, install a DualLiner in your new truck.