What Makes DualLiner Better?
DualLiner Truck Bed Liner Features
Why is DualLiner Simply the best bedliner? It's, well, simple. We designed our bedliner to protect your truck from dents and scratches, protect your cargo from damage caused by sliding around, and to last the entire life of your truck. It's everything you need to protect your investment. See the full DualLiner truck bed bedliner features, below.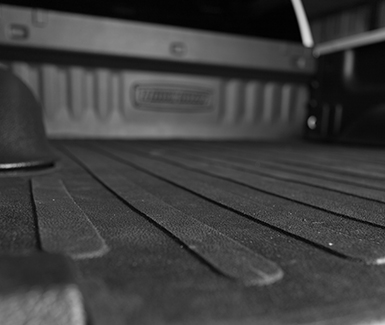 ZeroSkid® Rubber Truck Bed Mat
Keep Your Cargo Where It Belongs.
When cargo shifts, a lot of bad things can happen. It can damage the cargo, itself, by running into the sides of the truck, damage other cargo that it slides into, and even get scratched by the surface on which it's sliding. Sliding cargo can also damage your truck bed. Siderails can get dented, paint can get scratched, and in really bad situations, the tailgate can get damaged.
Our skid-free rubber bed mat prevents your cargo from shifting and/or sliding around. The ZeroSkid® flooring is made of thick, durable, composite rubber, which means it's able to control cargo, absorb abuse and still provide a soft textured surface that's easy on cargo (and your knees).
The skid-free bed floor is not your typical bed mat. The DualLiner ZeroSkid® rubber floor has hundreds of soft rubber cleats built into its underside. These cleats keep the mat from lying flat on your truck bed's finish, preventing scuffing, promoting air flow and allowing water to drain away through the truck bed's factory drain holes.
Custom-Fit Sidewalls
Protect Your Truck Bed From Scratches and Dents
Rugged, custom-fit sidewalls maximize protection
We design each DualLiner bedliner to fit the contours of your specific truck's bed. These thick, custom-fit UV-protected sidewalls offer maximum protection from dents and bed damage by absorbing the impact so your truck doesn't take the punishment. And since the sidewalls are custom fit, they lock into place and cannot shift or slide around, which can cause paint to scuff.
The high-strength, UV-protected sidewall material is designed to resist the damaging effects of the sun and keep your bedliner looking new for the life of your truck. That means the DualLiner won't chalk or fade like typical drop-in bedliners, which can prematurely make your truck look old.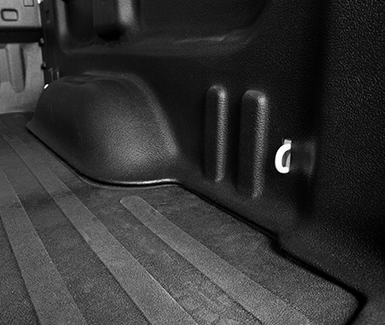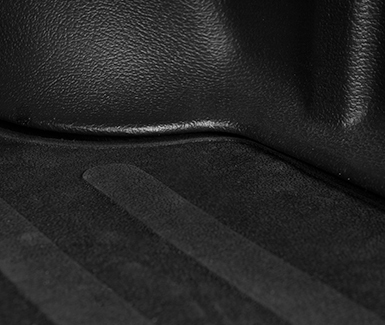 Interlocking Technology
Intuitive Design Keeps Your Bedliner In Place
This simply brilliant design makes a better bedliner
The DualLiner is a component bedliner, which means that multiple pieces lock together to form a complete bedliner. We've developed a special locking "C" channel that connects our rugged, plastic sidewalls and ZeroSkid® flooring together, which ensures our liner fully protects your bed without resorting to drilling or expensive coatings.
Component bedliners are the next generation of truck bed protection, as they combine the cargo control and impact absorption abilities of rubber and plastic without the expense or hassle of spray-on coatings.
Installs In Minutes
Superior truck bed protection in no time at all
DualLiner bedliners install in four easy steps
1. Slide the bulkhead panel in place behind the cab
2. Snap both sidewall panels under the bedrail and attach them to the bulkhead panel
3. Unroll the heavy-duty ZeroSkid® rubber floor and lock it into the patented channel along the bottom of the sidewalls
4. Attach the tailgate protector using the factory latch bolts
No grinding away your factory paint job. No hours of prep work and messy application. And, if for some reason you would ever need to, installation is fully reversible.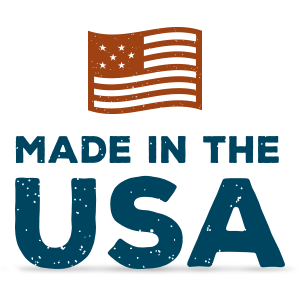 Made in the U.S.A.
Our commitment to quality & tradition
Some Things Are More Important Than Profits
Each DualLiner truck bed liner is made in the United States and helps support American families. We feel it is our responsibility to help restore the United States as a manufacturing powerhouse by creating job opportunities and products that stand the test of time. A shockingly high percentage of auto parts and accessories are made outside of the United States – including other brands of bedliners and bedliner materials. Sure, we could save a few bucks by following their lead, but some things are more important that profit margins.
Plus, the high-quality, professional craftsmanship of our American workforce allows us to offer you a real, comprehensive lifetime warranty on our product that our competitors simply cannot match.
Designed To Last A Lifetime
UV Resistant Materials Won't Chalk or Fade
Built to Outlast Your Truck
We add high-quality UVA/UVB protectant to our plastic sidewalls and warranty them against fading, and chalking for LIFE. This means that we guarantee your DualLiner bed liner will look as good in 10 years as the day it arrived at your door. And if for some reason the plastic sidewalls were ever to fade (they shouldn't), we'll replace them for you.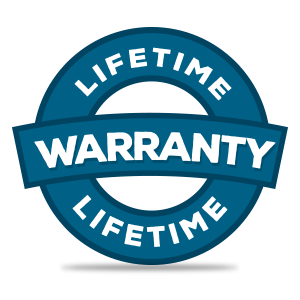 The Best Warranty Available
The Best Personal and Commercial Warranty Available
A LOT OF COMPANIES SAY THEY OFFER A LIFETIME WARRANTY
Our goal at DualLiner is to provide the maximum amount of truck bed protection for the life of your truck, regardless of use or circumstance. For that reason, we offer a real lifetime warranty. While our competitor's warranties exclude commercial use, we keep our warranty simple. If your DualLiner fails, we'll replace it.
FIND YOUR TRUCK NOW
$489.00
MOST MODELS
& FREE SHIPPING