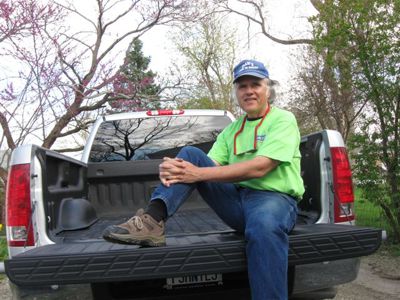 Bedliners perfect for Baby Boomers
The DualLiner truck bedliner is the perfect bedliner for the baby boomer generation. The baby boomer generation in my opinion is one of the greatest generations of all time. They've worked hard for many years to grow this country into what it is. They are getting closer to retirement and most are in a good position financially which gives them a great amount of buying power. Now that the kids are gone many are getting into new hobbies, some of which are pickup truck related. There a few different reasons why the DualLiner is a great bedliner for this part of the market. The zero-skid mat is easy on the knees, if you need to crawl up into your truck's bed to grab some cargo it is easy to appreciate that. The zero-skid mat also keeps your cargo in place. If you set something in your truck's box back near the tailgate, it will still be back near the tail gate when you reach your destination.
The easy installation is also a great feature. The DualLiner's 5 piece design installs in less than 30 minutes and there are no special tools needed. The baby boomer generation has also held on to the idea that buying American is the way to go. The pride that their generation has for our country is well known, and the DualLiner Truck Bed Liner is 100% made in the U.S.A.
I would define wisdom as being the combination of knowledge and experience, and my older relatives and friends pushing 60 are more than wise. Gone are the days of rash decisions and impulse buys, they've out grown that. The Boomers put time into research before they make a purchase, and they protect their investments. When you invest $30,000 in a new truck, as a boomer, you are going to protect that truck. They have pride of ownership. If they sit down and do the research they will see that DualLiner is the best bed liner to protect that investment.