Why Didn't Anyone Else Think of This?
Interlocking Technology Works Best
The patented DualLiner component bed liner system features five pieces* that lock together to form a complete bedliner. This means you get the durability of custom-fitted sidewalls and the cargo-securing stability of our thick ZeroSkid® skid-free rubber bed mat. A special "C" channel locks the components together to fully protect your truck bed without resorting to drilling or expensive coatings. See the DualLiner Difference.
*Four pieces for certain truck models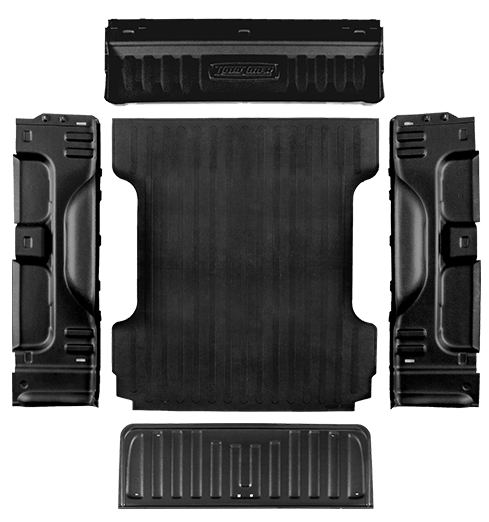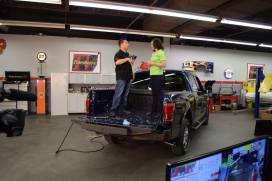 Bedliner Info
June 09, 2017
This past weekend, viewers across the country were able to get their first look at DualLiner on the small screen with Performance TV from Master's Entertainment! Episode 1721 of Performance TV featured our President, Tony Jasen and General Manager, Cara Dickmann with host Joe Castell showcasing the unrivaled bed protection of the DualLiner bed liner. Cara and Joe demonstrated how easy and quick installation can be by outfitting a 2017 Ford F150 Super Crew test truck with a DualLiner right on the screen!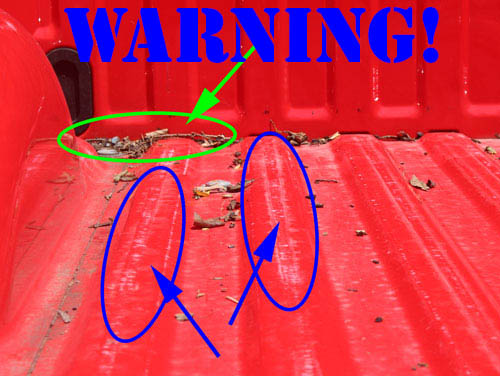 Bedliner Info
May 17, 2017
If you own a plastic drop-in bedliner you probably think your truck bed looks good and is well-protected from the outside elements. But do you know what's happening underneath your drop-in bedliner? If it's been in your truck for more than a couple of years, we suggest you take a look right away. We did and you might be shocked at what we found!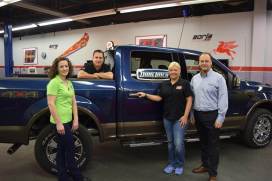 DualLiner News
May 12, 2017
Recently, our very own Tony and Cara were invited to the studios of Master's Entertainment to film a segment on Performance TV, and showcase the amazing protection that DualLiner provides for the bed of your Ford, Chevy, or Dodge Ram pickup truck. In the segment, which will start airing soon on the Velocity, Rev'n, and MAVTV channels, Cara along with host Joe Castello easily installed a DualLiner in a 2017 Ford F150 Super Crew demonstration truck on air.