New full-size pickup truck models have been coming off the assembly lines, including new models from RAM, Ford, Chevy and GMC. In this post, we'll look at some of our favorites.
Dodge RAM 1500 Pickup Truck
A fifth-generation pickup truck, the Dodge RAM 1500, debuted last year to applause and this year's version is even better. Edmunds.com is calling Dodge's 2020 model "the full-size truck to beat," pointing out how part of its "magic" lies in the coil springs used in the rear suspension that is "yielding an exceptionally comfortable ride" while also keeping the "truck level while towing or hauling a heavy payload."
This year's model, when compared to last year's acclaimed version, is even larger, lighter, and more luxurious. It's lighter because of a greater use of aluminum in the frame, and it's more luxurious in part because of a greater spectrum of trim options. Plus, the use of hybrid technology makes the Dodge RAM 1500 more efficient than ever before. Check out the Night Edition, stunning in all black.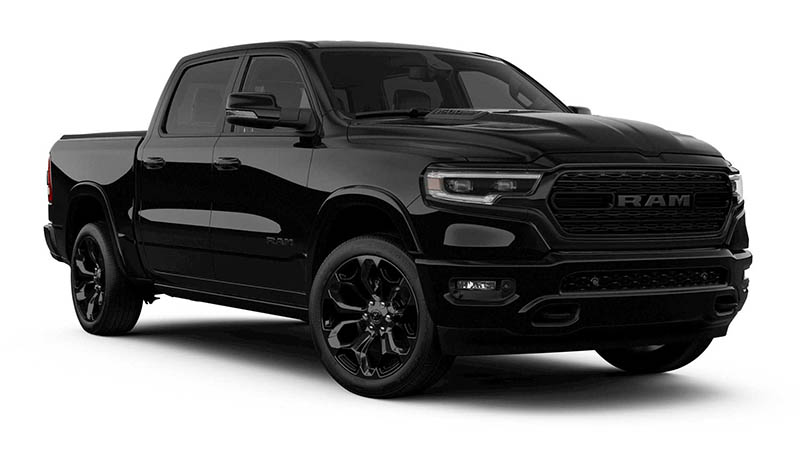 New features include a tailgate that's asymmetrical (a split-opening version), and there are multiple engine options available, including a 3.6L, V6; a 5.7L, V8; and a powerful eco-diesel upgrade, a 3.0L turbo diesel V6.
Dodge RAM bed liner sizes include the following:
These are for the new Dodge RAM 1500 or RAM 1500 Big Horn, Express, Laramie, Lone Star, Outdoorsman, Sport, ST, SLT, Tradesman, TRX or TRX4 with standard cab, extended cab or crew cab models.
Ford F-150 Pickup Truck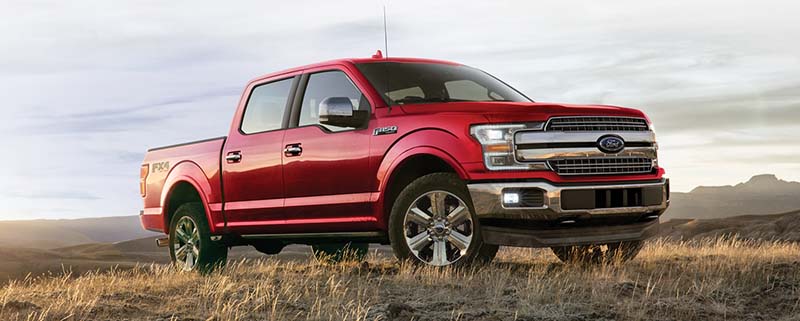 Edmunds also lists this model as one of the best full-size trucks of the year, in part because of its "class-leading tow ratings" and how it "pushes the maximum payload capacity well past 3,000 pounds."
In reality, the 2020 model isn't that much different from the 2018 model. However, that's just fine with us because we love what Ford did in 2018. There are numerous models of the 2020 Ford F-150 to choose from, thanks to the options in body style, engines, truck bed dimensions and more, so buyers can customize their pickup trucks to their liking, both in configurations and in what they pay for the vehicle.
Bottom line: This strong utility vehicle will fit the needs of a wide range of consumers, riding and handling well.
Engine choices include a turbocharged V6 pair, a single V8, a diesel option and more. You can get 10-speed automatic transmission on most Ford F-150 pickup truck models, with six-speed transmission also available.
Ford F-150 bed liner sizes include the following:
Chevrolet Silverado 1500 Pickup Truck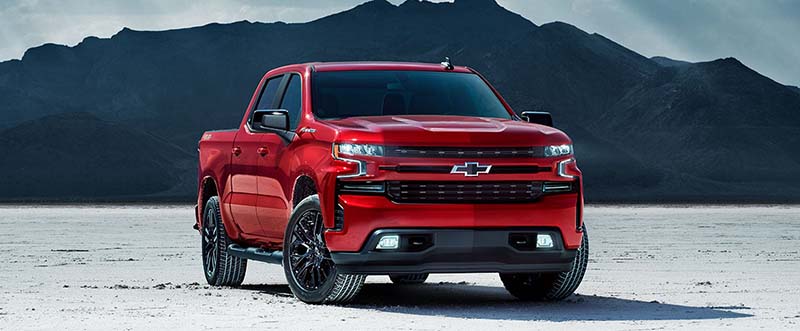 In 2019, consumers could buy a fully refreshed model of the Chevy Silverado 1500 pickup truck, and that same new platform, look and feel carries over into the 2020 models. In certain models, consumers can now choose a brand-new diesel engine; these models are LT, RST, LTX, and High Country. This all-aluminum diesel beauty is a 6-cylinder engine, 3L and turbocharged. Pickup trucks with this engine come with 10-speed automatic transmission. With RST and Trail Boss models, there's also a 6.2L, V8 engine available, along with an optional upgrade package.
Edmunds praises this model for its configurable tailgate that allows for greater utility and expanded "cargo-carrying flexibility."
We appreciate this model, too, for its towing technology. It's been expanded to include 15 unique camera views. Plus, owners will have access to Chevy's iN-Command Control System technology for towing optimization. In addition, the 2020 Chevrolet Silverado 1500 pickup truck comes with adaptive cruise control.
Here are Chevrolet Silverado 1500 bed liner options.
GMC Sierra 1500 Pickup Truck
Mechanically speaking, the 2020 GMC Sierra 1500 is the same as the previous pickup truck we just discussed: the Chevrolet Silverado 1500. Engine options for GMC Sierra 1500 include a turbocharged 4-cylinder, a turbodiesel 6, and a V8 pairing. The turbodiesel engine was introduced in 2019 but is more widely available to consumers in 2020.
Here's another change. In the past, 10-speed automatic transmission was only available in vehicles with the 6.2L, V8 engine. Now, this transmission is available in vehicles with the 5.3, V8 engine, as well. This model also comes with adaptive cruise control and trailer-tow system.
Here are GMC Sierra 1500 bed liner options.
DualLiner Component Bed Liner System
This is the complete truck bed liner with interlocking technology that really works. Bed liners are available for Ford, RAM, Chevy, and GMC models, with each having a five-piece system that seamlessly locks together for a complete truck bed liner to protect your truck from dents and scratches while also protecting your cargo from damage. The DualLiner truck bed liner is designed to last the entire lifetime of your truck.
Additional benefits include:
ZeroSkid® material that keeps your cargo in place, to protect both it and your vehicle
Custom-fit, high-strength, UV-protected sidewalls, dovetailing with your truck bed's specific contours for maximum protection
Installs in minutes
Made in the U.S.A.
The best warranty, a true lifetime guarantee
Here's more about the DualLiner Difference.