After a long winter it's finally springtime around the country! And while this time of the year can mean something different for everyone, one thing that is universal is the time-honored tradition of spring cleaning!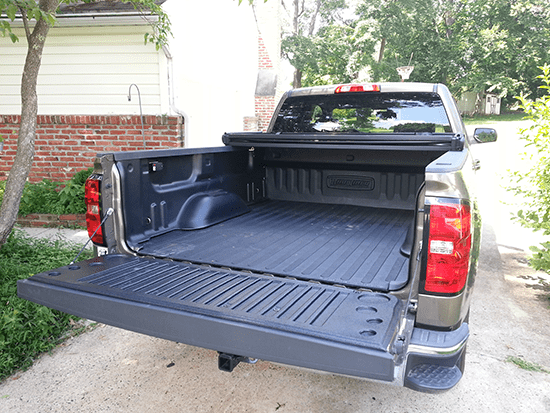 If you're getting some of the clutter out of your home, there's a good chance that you're going to need to haul some of it in your truck. But before you do, make sure you do some spring cleaning in your truck's bed. Not only will you keep the things you're hauling clean and free of debris, you'll also extend the life of your truck by preserving the finish of the metal and preventing rust. Here at DualLiner, we're experts at truck bed protection, so let us help you make the most of your truck this spring!
First, clear out any loose debris from the bed of your truck. If you don't have a tonneau cover installed, your truck's bed will have accumulate things like leaves and twigs from the fall, plus any debris leftover from the job site. All you need is a broom and a hose to spray out any caked-on mud. Make sure you get into all the corners and be sure that whatever you sweep away doesn't settle in the tailgate seam.
Next, you should protect your truck bed and get it ready to haul by installing a DualLiner custom-fit bed liner. DualLiner is the only bed liner that uses a five piece system that combines dent and cargo protection. The DualLiner system first uses tough, impact-resistant sidewalls to prevent damage to the bed or cargo. These panels fit like a second skin and install under the rails of your bed. This helps minimize voids that can cause the bedliner to crack or trap dirt and water, which can damage your paint causing mold, mildew, and rust. The sidewalls then interlock with our ZeroSkid rubber bed mat. Not only does it provide a damage-free surface for any sensitive loads you may be hauling this spring, but the underside is lined with hundreds of soft rubber cleats that elevate it slightly, promoting air flow and allowing water to drain away easily. You can even quickly remove the ZeroSkid mat to have access to a fifth-wheel or gooseneck hitch.
With the DualLiner system you'll be able to haul away the clutter and yard waste from your home while saving the wear and tear on the finish of your bed. And when you're done you can simply wash it out in minutes to have your truck looking like new again! Just try that with a drop-in bed liner.
And don't forget, every DualLiner truck bedliner is made in the U.S.A. and comes with a real lifetime warranty. No other bed liner or truck bed mat even comes close. Find the DualLiner that fits your truck and choose the best bed liner on the market for protecting your truck's finish!
Click for Bedliner Comparison Chart>
Click for DualLiner Step-by-Step Installation Guide>