The summer is the best time to get outside and to get away from the hustle of the world. Whether you're taking your truck camping, out of town, or just to the beach for the weekend, a DualLiner bed liner will make sure you, your truck, and everything you're hauling are protected from whatever your adventure can throw at you.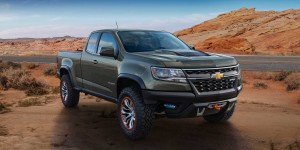 If you've ever had a plastic drop-in liner or a spray-in style liner, you know that spending any time in the bed of your truck can be uncomfortable. A plastic liner offers no padding between you and the bed itself. It also makes it hard to get around to reach different things because you end up sliding around on the slick surface. And if it's been chewed up from hauling stone or tools, it can be very painful when the sharp edges of a gouge in your drop in bed liner dig into your hands or knees. The ZeroSkid rubber mat that forms the base of the DualLiner modular bed liner system does things differently. It has thousands of soft rubber protrusions lining the bottom that create a cushion of air between whatever is in the bed and the surface. You'll never have knee pain or catch your hand on a sharp edge again or slide around when you're trying to reach something. It's so comfortable and stable that you can even roll out your sleeping bag and sleep there under the stars!
But the ZeroSkid rubber mat doesn't just make the interior of your truck bed more comfortable. The patented heavy duty design moves the bottom of the mat off the surface of the bed to better protect it from dents and dings from whatever you're hauling. Whether it's a grill for the beach, a load of logs for the campfire, even an ATV or dirt bike, your truck will be protected from any dings, dents, and accidents when unloading. And the spacing also allows water and dirt to wash out from under the mat, protecting your truck from pools that can cause rust, and gritty sand that makes its way home with you that would otherwise damage the paint and resale value of your truck. And because DualLiner is so easy to remove, even with one person, you can easily take it out in your own driveway for cleaning.
However, we're most proud of how the DualLiner system protects whatever is in the back of your truck. We've all listened to our cargo slide around when we accelerate or come to a stop and hoped that nothing broke. The hard slam of a cooler full of refreshing drinks into the tailgate when taking off from a stop light is never an easy sound to listen to. But the DualLiner system with ZeroSkid bed mat makes sure that your cargo stays exactly where you put it so you won't be surprised with a cracked and leaking cooler or a dented grill at your destination.
Whatever your plans for this summer, make sure you take DualLiner with you. Our modular bed liner system makes sure that you, your truck, and whatever you're hauling can handle anything that a summer of fun and adventure can dish out!
Click for Bedliner Comparison Chart>
Click for DualLiner Step-by-Step Installation Guide>