Yes, DualLiner is a manufacturer of quality truck bed liners, including for Chevy trucks—but we're really much more than that. In fact, we like to think of ourselves as going beyond being a Chevy bed liner provider—also being a provider of solutions for people who love their trucks.
Numerous reasons exist why this might be happening with your Chevy. Some problems can be fixed pretty easily while some would be more time-consuming.

Depending upon your ability and desire to DIY, some can be taken care of without a trip to the mechanic while others may need a professional touch.
With the philosophy of DualLiner as a solutions provider in mind, here's some information about why your Chevy truck is losing power when accelerating.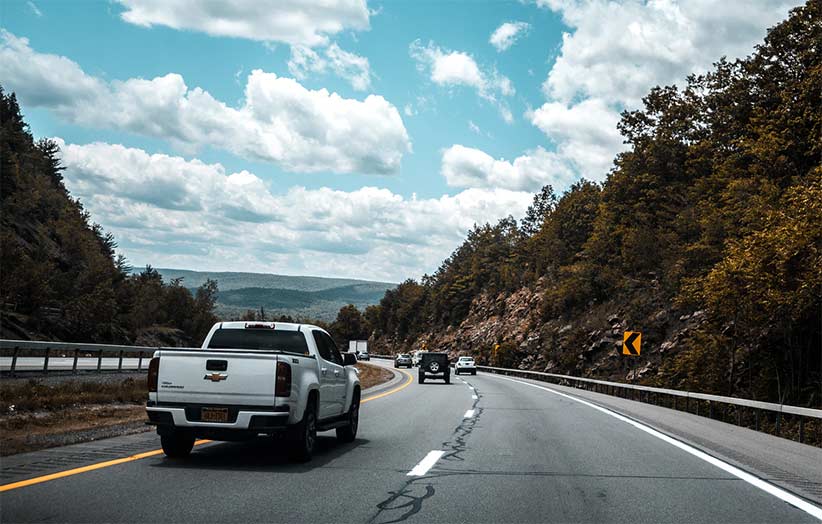 High Level Look
For the car's motor to work as it should, it needs two key elements: fuel and oxygen. To state the obvious, if your vehicle doesn't have enough fuel to operate, then you'd need to fill up—and the rest of this post is written as if there is enough fuel in the tank.
During normal operations, fuel is pumped into the vehicle's gas tank while the oxygen is absorbed from the air. After the oxygen is mixed with the gasoline, it's now combustible and can power the vehicle.
If this process gets interfered with and the proper combination of fuel and oxygen doesn't take place, this lowers motor efficiency.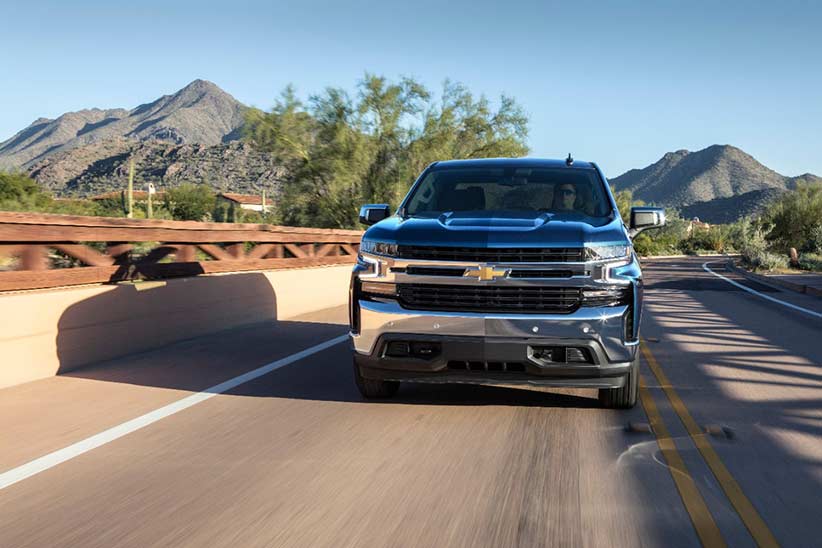 Potential Problems
Fuel Filter or Air Filter
Dirty filters, including the fuel filter and the air filter, can definitely be the culprit. When the fuel filter is clogged, then it can no longer effectively prevent contaminants from getting into the engine.
A clogged air filter, meanwhile, prevents enough oxygen from getting into the internal combustion chamber. In either case, the result can be a less than satisfactory amount of power.
Fuel Pump, Injectors or Sensors
Clogged fuel pumps and contaminated injectors can also cause problems and, as another possibility, the camshaft position sensor may be failing. Its job is to adjust gas flow as the vehicle's speed changes.
In newer vehicles, its computerized parts can malfunction, or the wiring associated with it could go bad. In other cases, the lambda sensor's ability to send the vehicle the right information about the ideal fuel-oxygen mix lessens.
This is more likely to happen if fuel being used is of a lesser quality or one that's not recommended for the vehicle.
Butterfly Valve
Then there's the throttle body. This butterfly valve is located between the air intake filter and the intake manifold. It plays a key role in making sure that the proper amount of air reaches your Chevy's engine—again so that the proper amount of fuel and air is mixed to power your vehicle.
Mass Airflow Sensor
Problems with the mass airflow sensor could also be at the root of this lack of power. Its job is to measure how much air is actually getting into the engine and then to appropriately forward this information.
If this sensor is forwarding faulty info, then the process won't optimally take place.
Spark Plugs
Spark plugs literally provide the spark needed to ignite the fuel and oxygen mixture. So, when they begin to fail, the engine can't work at its best. If they actually do fail, then the engine won't be able to perform at all.
Ignition Coils
If the ignition coils aren't working well, then power can't be properly generated. If they fail altogether, then the vehicle wouldn't be able to accelerate.
A bit of troubleshooting may be required to work your way through these various possibilities and, although nobody wants this to be the answer, sometimes there will be a problem with the overall engine itself.
Solving More Challenges with DualLiner
When you have a Chevy truck bed liner, you protect the bed from the elements, including rain and snow, to help prevent rust and other damage.
Plus, Chevy Silverado bed liners will reduce the movement of cargo in your truck bed, which protects both the cargo and the sides of your truck from dings, dents, scratches, and scrapes.
To find the right truck bed liners for your vehicles, just enter the year, make, and model, along with the bed length, in the search feature near the top of our site. No other truck bed liner in the market today offers better protection!