Bed Liners
See What Bed Liner Is Made With The Best!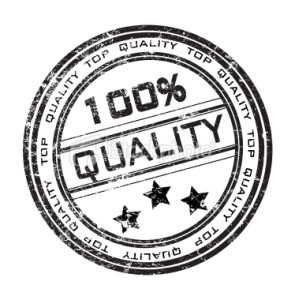 After learning how much time and effort went into creating a boot that would not only outlast the other boots that were available, but they would also out perform and look better longer than other boots as well. This commitment to quality manufacturing is unique these days, it seems like there are factories closing every week and those jobs are getting sent over seas. There is only one reason for this, COST! Do you think that somebody in Taiwan has a passion for the companies commitment to quality, attention to detail, unwavering high standards and indestructible loyalty? I don't think so. When a company decides to manufacture in another country, what is the cost of loosing these attributes?
Some of the best "Cowboy Boots" in the world are made in Texas, likewise the "Hybrid" bed liner is made in Kewaskum Wisconsin, this says a lot about there priorities as companies. Both of these companies have developed a product that has to meet and exceed not only the competition, but also the expectations of the end user. This is done by making sure that every step of the process is done with precision, quality, and pride. In both the Bed Liners and the Boots, a fraction of an inch could mean the difference between a happy customer and a disappointed customer. A fraction of an inch can smother the chances of a potential life long relationship.
The company that makes the "Hybrid" bed liner is called Dual Liner, they produce a unique type of bed liner that is much more technologically advanced than any of the other typical bed liners. The "Hybrid" bed liner is a five piece component bed liner that is molded to the exact contour of the specific year, make, model and bed length of the particular truck. The side wall panels are made out of incredibly tough polyethylene that is heated up to the perfect temperature then set onto a mold that replicates the exact size and shape of the specific truck. The molds have hundreds of microscopic holes that vacuum the polyethylene to the shape of the mold. Then the mold is injected with a coolant solution which hardens the panel in the exact shape of the mold. These machines are run by humans, and these people have been raised knowing what it means to be an American. They also know what loyalty, pride, and quality means, as this pours into every aspect of their work.
I could tell you how well a Dual Liner bed liner works or how well a pair of boots make my feet feel but if you haven't seen one or know what they are all about then you probably would not appreciate the time, attention to detail, quality of materials, and the amount of thought that went into producing this product. On the other hand if you are in the market for a bed liner, then make sure to take a look at the Dual Liner Bed Liner, you will surely see the difference when compared to any other bed liner. Dual Liners attention to detail ensures that the bed liner will fit perfectly, eliminating any potential for chaffing. Because of this "perfect fit," the Dual Liner will out perform any other conventional bed liner in these crucial areas, dent protection, scratch protection, and cargo protection.
When you are looking to buy a certain product it is easy to see the specific product that sets itself apart from the rest of the competition. A Dual Liner bed liner looks different, works different, protects different, and acts different than any bed liner ever made. Check it out for yourself today!
Click for Bedliner Comparison Chart>
Click for DualLiner Step-by-Step Installation Guide>