Truck beds are great things and very handy for moving cargo around, whether it's a load of work supplies, luggage, or large items from a grocery trip. The only problem comes when you want to haul stuff in your bed, but it's raining.
There are a few different ways you can protect cargo in your truck bed from rain or snow. First, you should start by protecting your entire truck bed with a bed liner from DualLiner. Our bed liners fit perfectly to make sure moisture doesn't make it down to your bed.
The truck bed liner matches up with the drain holes in your truck bed, which smoothly funnels water out of your bed. You also won't have to worry about moisture developing beneath the bed liner as the Zero Skid rubber mats have sufficient airflow to evaporate stagnant water.
Next, let's take a look at how you can protect your cargo…
Temporary and Easy: A Tarp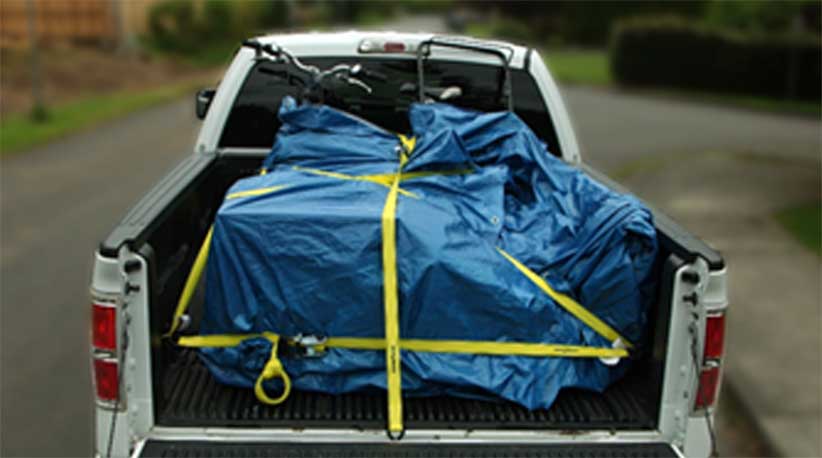 Obviously, the easiest and cheapest way to cover cargo in your truck bed is with a good old-fashioned tarp. If you don't need long-term coverage of your cargo and just want to get from Point A to Point B, a tarp is the easiest way.
You'll need a few things to make it work, however. The first thing is to make sure that the tarp is big enough to cover your entire truck bed. The next thing you'll need is tarp tie-downs to secure the tarp to your bed rails.
A properly secured tarp is very important to keep it from blowing around too much as you drive. If you need to haul something tall in your truck bed, a tarp is really the only option.
Truck Bed Storage or Storage Bags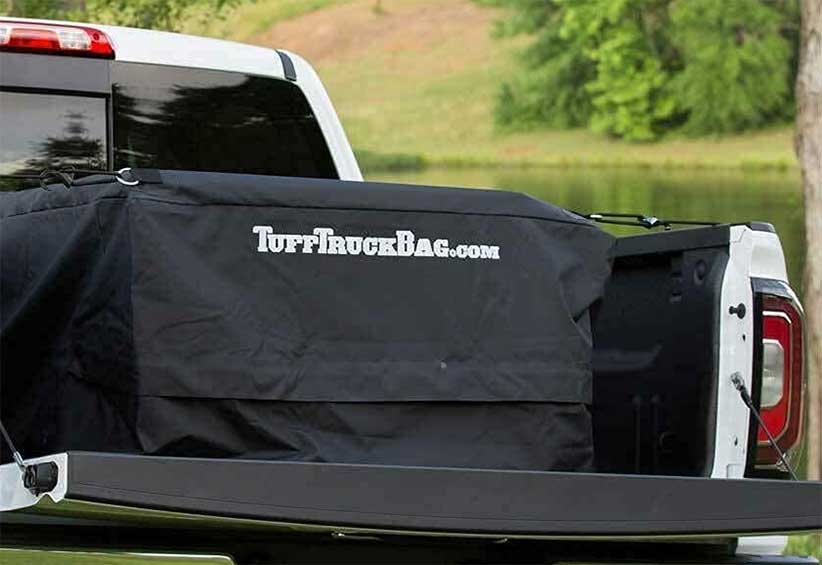 If you invest in bed storage such as storage drawers or storage bags, you can easily carry certain types of cargo in a waterproof environment. Storage drawers are best for tools, but you can get a little more room with a lockbox.
Another method is to put your cargo in storage bins or bags. Truck bed bags are large zippable bags that you can fill with cargo and then place in your truck bed. Storage bins come in many sizes and are readily available at places like Amazon. A few of these can easily provide a waterproof place for groceries or other small cargo.
Tonneau Cover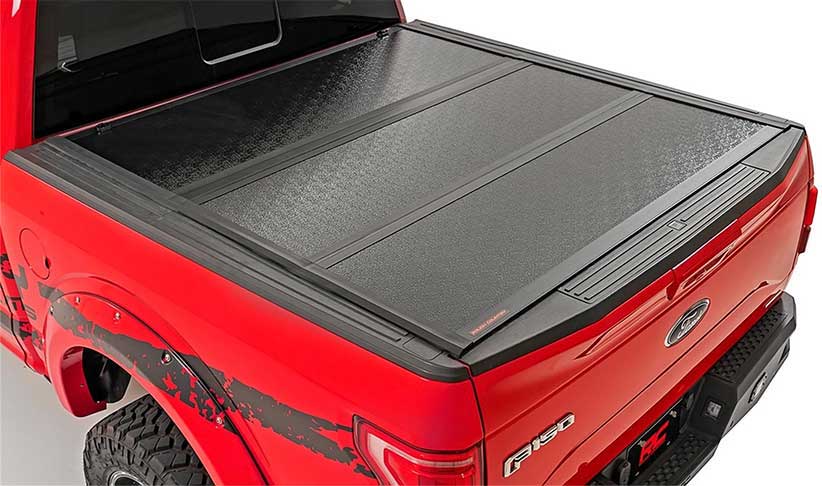 If you want something a little more permanent, then a tonneau cover might be the way to go. These covers come in many different designs, including folding, lifting, and retracting. You can get both hard and soft versions.
Tonneau covers essentially cover your entire truck bed with a tight seal. Some covers also employ locking mechanisms for increased security. Yet another benefit of tonneau covers is that they can improve the aerodynamics of your truck, which can lead to increased fuel efficiency.
Canopy/Shell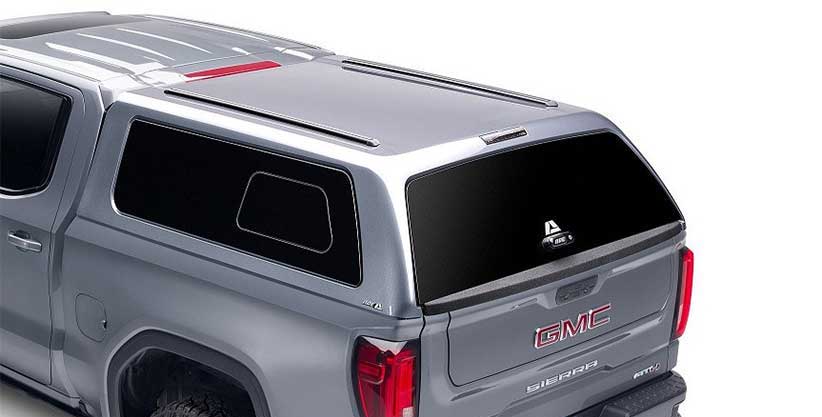 Canopies used to be basic bed covers that have a height equal to the cab and windows on the side. Modern canopies have extra features like LED lights and sliding windows as well as integrated roof racks for even more storage possibilities.
Canopies give you the function of an SUV by making your truck bed a covered cargo area. The windows also make it a great option for carrying a canine passenger. The main downside of a canopy is that it will impede you from carrying any cargo taller than your truck's cab.
Canopies aren't easy to take on and off, so it could be a real hassle to take one off if you need to haul something tall.
Truck Bed Camper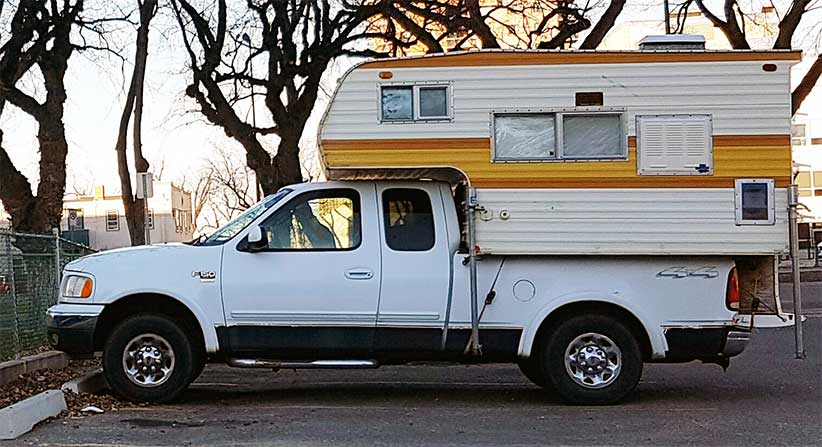 In general, you probably wouldn't go out and buy a truck bed camper just to keep items dry in your truck bed. However, if you want something to cover your truck bed that has a dual purpose and gives you the option of being able to go camping in your truck, the truck bed camper is an obvious choice.
Truck bed campers come in various sizes, from conservative to very large. All of them provide room inside to stand up and the camper extends out over the truck's cab.
Protect your truck bed from scratches, scuffs, and rust-causing moisture with a truck bed liner from DualLiner. A DualLiner bed liner funnels rainwater out of the truck bed if a little rain should get in. Our truck bed liners are constructed with precisely interlocking parts and a no-skid rubber mat to ensure a perfect fit and make sure that the liner stays water-tight.