This summer is a great chance to give your truck bed some much-needed protection. When fall and winter come around, you'll be thankful you have the extra defense. There are plenty of solutions for truck bed protection; for example, you may be tempted to try a spray-in liner. But if you think a spray-in is the solution for you, you may want to rethink your decision.
Spray-in truck bed liners are marketed as an easy, affordable DIY option, but that's not always the case. DIY solutions have a number of risks and drawbacks as well. DIY options can be helpful for many pickups trucks, especially much older models, but before you pick up that brand-new spray-in, consider the following downsides:
DIY Spray-In Bed Liners Don't Always Last
When looking for truck bed protection, you should consider the longevity of the bed liner. A professionally-done spray job can last a good while (even if there are more durable options on the market). A DIY spray job doesn't last nearly as long. If you install your liner improperly you may see signs of wear in as little as a year. Every small imperfection during the application process –smudging while the paint dries, improper layering– can cut the life of your bed liner short. So can nature. Leaves, rain, and natural debris can make your spray job more trouble than it's worth.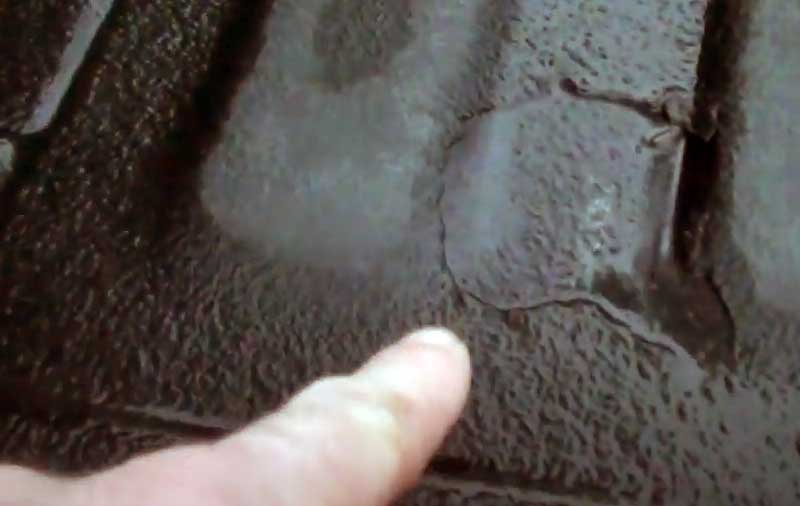 Improper Spray-In Liner Application Adds Up To Extra Costs
DIY spray jobs are often advertised as a great value, but the truth is they can end up costing you more. Professional applications are well-known for being more costly, but DIY applications have hidden fees as well.
Some of the 'hidden fees' to DIY solutions are pretty obvious. For example, if it's your first time applying a spray-in liner, you might have to do it over. This will cost you time and money. But spray-in bed liners don't always last as long as advertised either. They're also susceptible to wear and tear that scratches the coating. This damage might require you to purchase more spray-in material for regular touch-ups or even complete re-dos.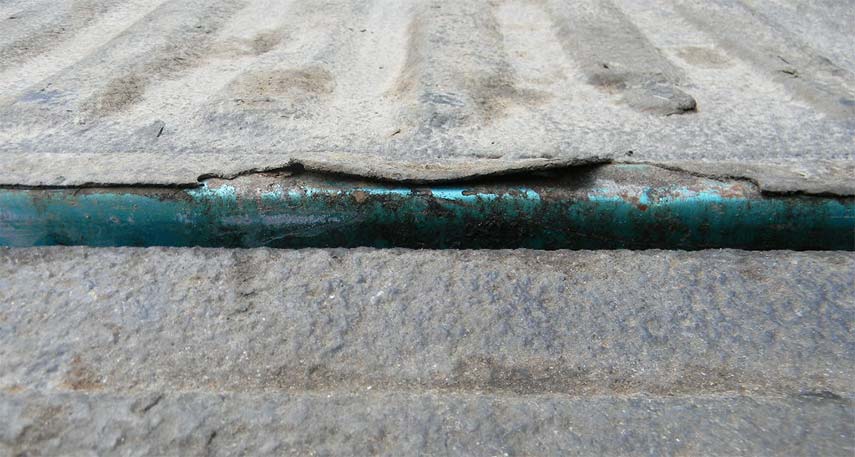 DIY Bed Liners May Not Offer Full Protection
How else can DIY spray-in liners rack up costs? These types of liners do not offer you truck bed full protection. You may be convinced it does because it covers your entire bed, but full coverage does not equal full protection. Spray-in bed liners are good at protecting against scratches or rust, but they don't cushion impacts. Your truck bed can still be dented.
A few dents and dings might not be expected for your truck, especially if you use it for work. But damage adds up over time. These dents and scrapes will cause your truck's resale value to decrease, leaving you stuck with a truck that doesn't retain its market value.
Spray-In Liners Won't Protect Your Cargo
Finally, DIY spray jobs don't protect the cargo in your truck bed. Spray-in liners don't have any skid protection, and there's nothing to keep your cargo from shifting around while you drive. This is one of the greatest benefits of the DualLiner modular truck bed liner system. The DualLiner includes a ZeroSkid® rubber bed mat. Not only does this mat protect your bed from impact, it also keeps your cargo from moving around, protecting both your truck bed and its valuables at the same time.
If you're using your truck to move furniture, or bring home new appliances, you want to make sure your cargo gets to its destination without damage. If you step on the brakes too fast or hit a pothole, your cargo risks damage. And if this is a concern for you, then a spray-in liner might not be the best choice for you.
DualLiner provides its customers the highest-quality bed liner at the most affordable price. DualLiner's innovative interlocking technology offers you full cargo protection using custom-fitted sidewalls and a ZeroSkid® rubber bed mat. Better yet, the DualLiner also comes with a lifetime warranty. A DIY option works for some truck owners, especially vintage truck owners, but we stand by the abilities of the DualLiner. Nothing beats it when it comes to quality and protection.