The Ford F150 needs no introduction as the best-selling vehicle in America for many years running. What makes the Ford F150 so popular year after year? It has plenty of competition, but something about the F150 keeps customers coming back. The answer seems to be a combination of reputation, reliability, and features. If you're in the market for an F150, you might be wondering which models to look at.
Whichever model you choose, make sure to get a truck bed liner like the F150 bed liner from DualLiner to protect your investment. A Ford F150 bed liner is designed to fit your truck with a custom fit. It protects your bed from damage and corrosion. In fact, it's so good, DualLiner was the bed liner chosen by Cars.com to protect their Ford F150.
Let's take a look at the ten best years for the Ford F150 from good to best.
#10 – 1994 Ford F150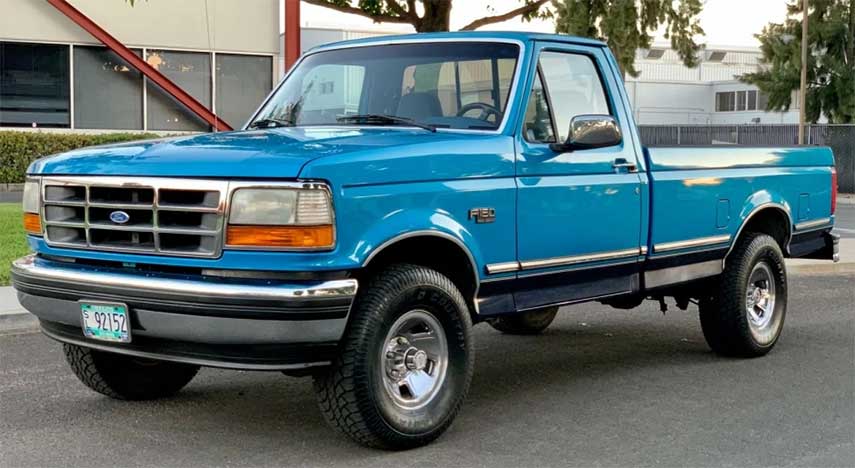 Image copyright Bring A Trailer bringatrailer.com
At this point in time, the Ford F150 from the 90s is an old truck. But, it was outstanding for its time with a 143-horsepower engine and standard airbags. You can still find plenty of these trucks on the used market. Some have original mileage on their reliable engines, but others have had engine replacements with higher horsepower.
#9 – 2018 Ford F150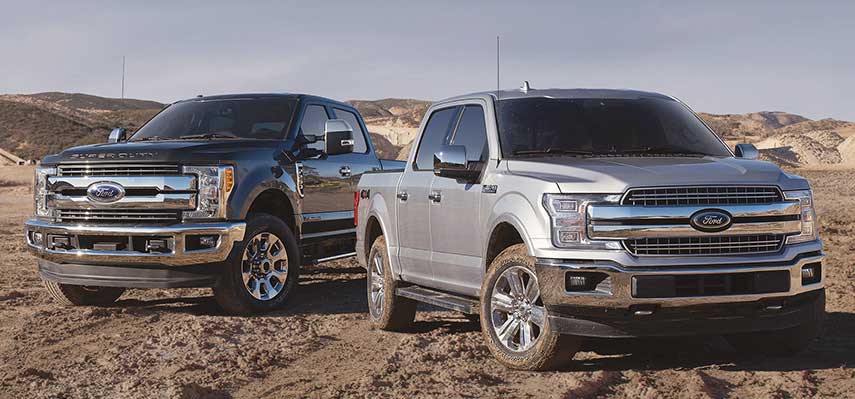 The main benefit of getting this model year of the Ford F150 is that it's relatively new and comes with a ton of options, which means there should be plenty of unique trucks out there on the used market.
Newer models like the 2018 model will also have fully modern comfort, safety, and tech features that you might lose out on if you buy something older. The main downside to buying this model year is that it's only four years old and is likely to cost quite a bit more than an older model.
#8 – 1996 Ford F150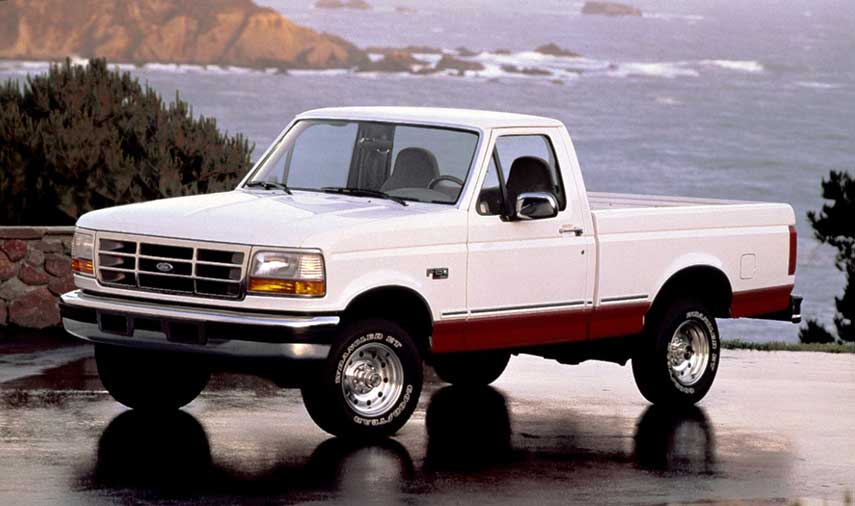 The 1996 model has the benefit of being the very last of the ninth generation, which means that it had quite a few additional upgrades over previous 90s models.
The interior included more comfort and safety as well as an integrated headrest and automatic locking on the seatbelt. Mechanically, the 1996 model had a more powerful V8 that made over 200 horsepower. The 1996 F150 was the top-selling pickup truck that year.
#7 – 2009 Ford F150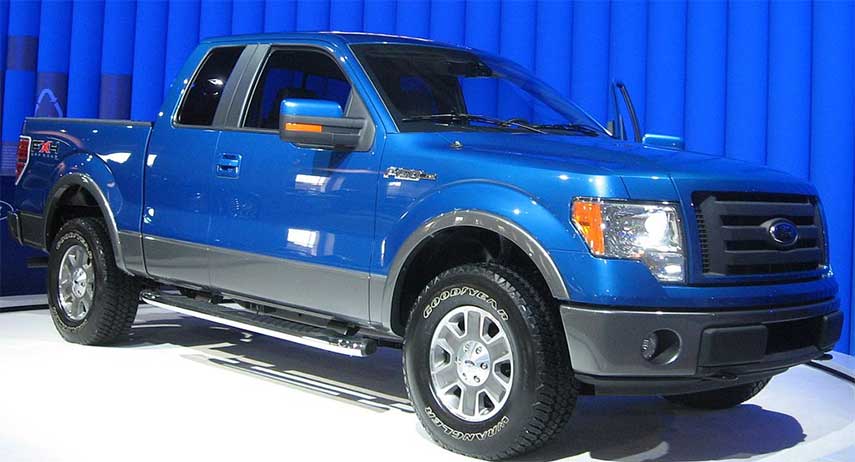 The 2009 Ford F150 was the first model year to include the Platinum trim level. No V6 engine was available this year, with the main engine being a 248-horsepower V8. The 2009 model features a modern look and plenty of creature comforts inside. It strikes a nice balance between affordability and modernity.
#6 – 2012 Ford F150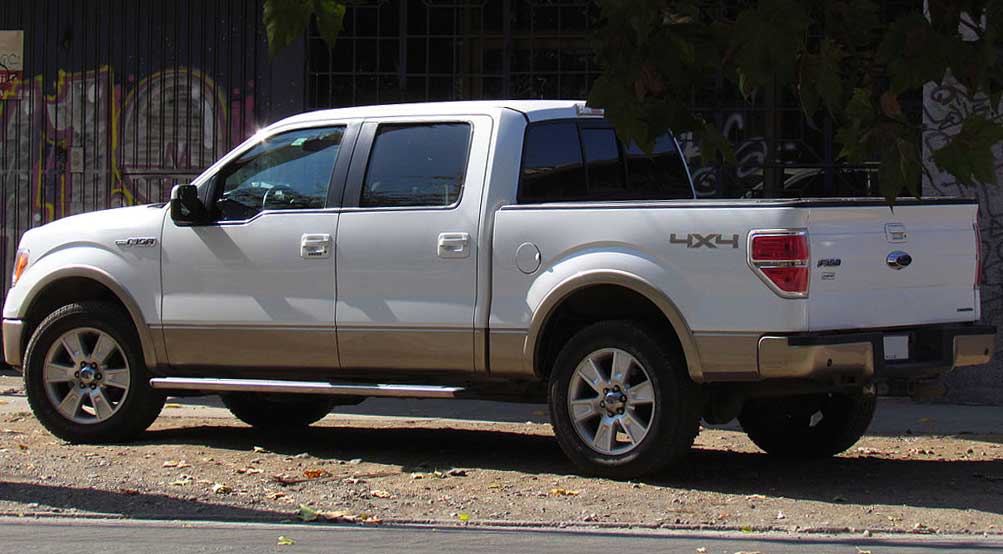 Like the 2009 model, the 2012 model is old enough to be quite affordable on the used market but just new enough to offer a lot of modern features. This truck featured a rugged boxy design and nine different trim levels. Extra tech options like hill climb assist and tow-assist make this truck more capable than previous versions.
#5 – 2001 Ford F150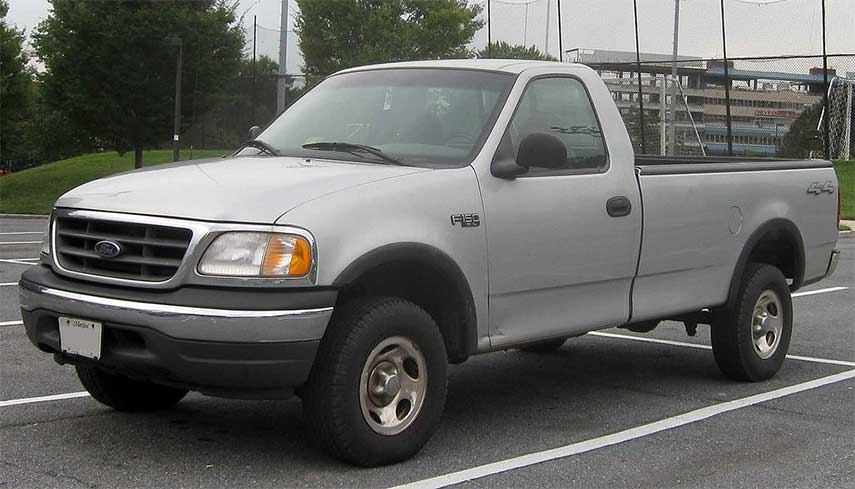 Coming out of the 90s, the 2001 Ford F150 featured a new modern design and still remains one of the classic exterior appearances for the F150. Gone were the hard edges and stark interiors, to be replaced by a smoother exterior look and more plush interiors. The early 00s F150s were especially known for lasting a long time.
#4 – 1993 Ford F150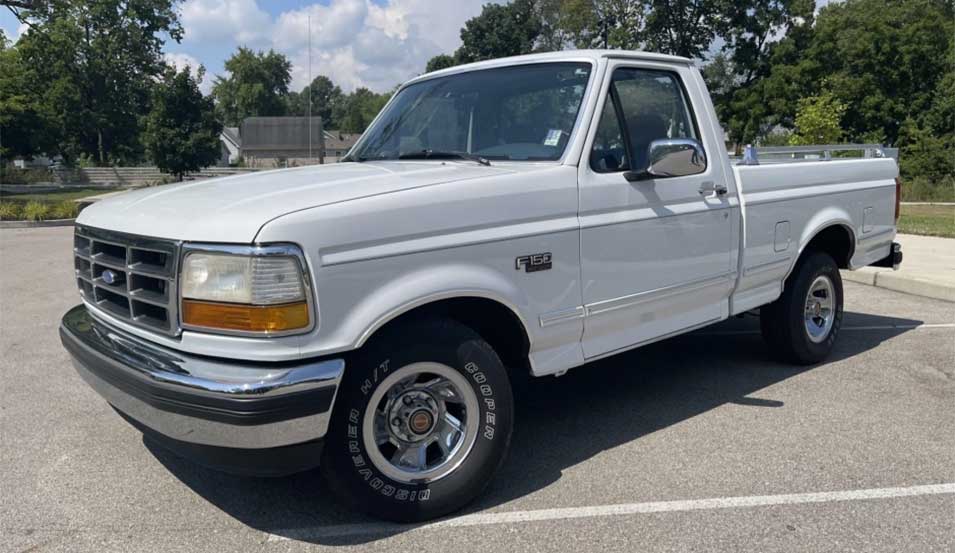 Image copyright Bring A Trailer bringatrailer.com
The 1993 model of the F150 makes this list as it was the first year of the SVT Lightning. For those who wanted just a basic work truck, the fairly spartan XL base trim was super affordable and had very few creature comforts.
#3 – 2003 Ford F150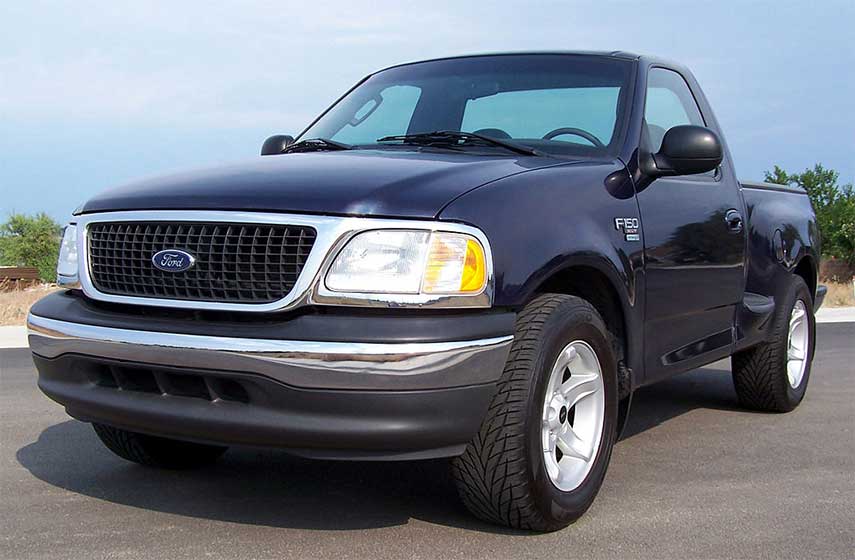 The 2003 F150 IS basically the same as the earlier 2001 model, but we give it higher standing here for its more powerful engine. This was one of the best early towing models of the F150. The main downside is that it had terrible fuel economy.
#2 – 1998 Ford F150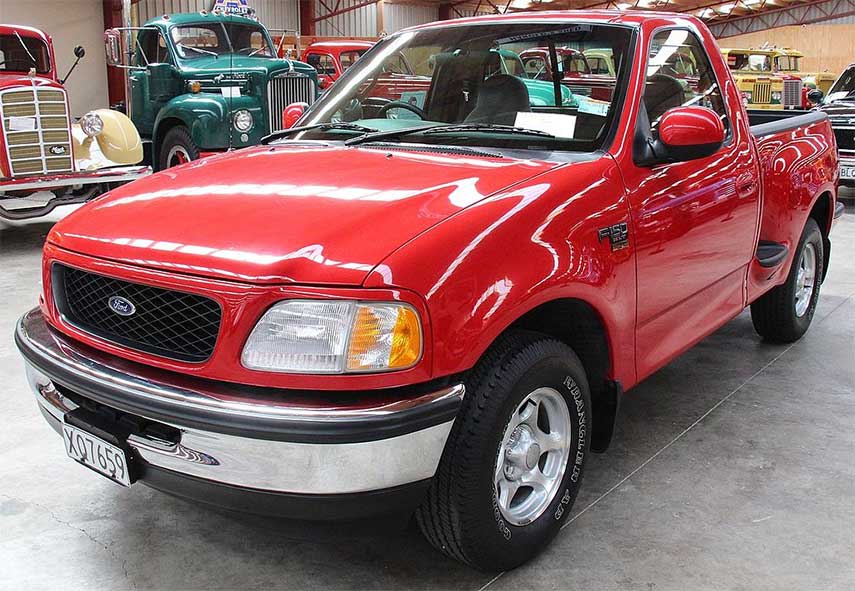 Late 90s Ford F150 models had very few issues or recalls and boasted the Triton V8 of the time. These engines were known for durability and many are still around today with 200,000+ miles on them. When going back to these early F150 models, it's worth noting that the regular cab layout was still going strong. You can't find that same basic truck in new models today.
#1- 2014 Ford F150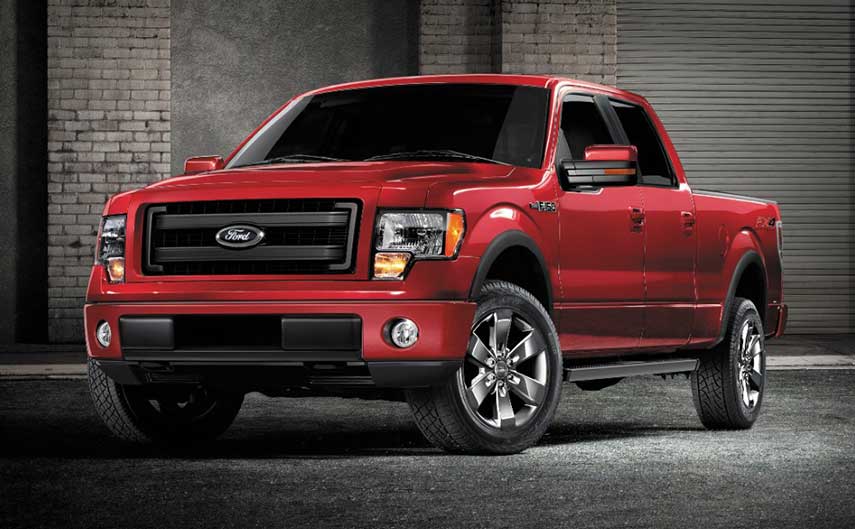 Finally, there's the 2014 F150, which was the year before Ford launched the all-new aluminum body model. If this is something that concerns you, it's good to know that you can still get a very modern truck in the 2014 model before the aluminum body.
Years To Avoid
A best-of list wouldn't be complete without touching on the worst-of. According to the total complaints received by CarComplaints.com, the years of F150 to avoid include the following:
2004 – 1,169
2005 – 663
2013 – 413
2010 – 388
2015 – 343
2011 – 307
2016 – 299
2006 – 249
2007 – 203
2002 – 166
You should take the above years with a grain of salt, however, as most of them did well and were rated well. But, if there are better years nearby, then you should generally go with those instead. For example, the 2013 and 2014 models have many of the same features and specs, but the 2014 F150 logged fewer complaints from owners.
Truck bed liners from DualLiner are a great way to protect your new or used Ford F150. A DualLiner F150 truck bed liner is made for a custom fit with interlocking parts and a no-skid rubber mat that helps keep everything water-tight.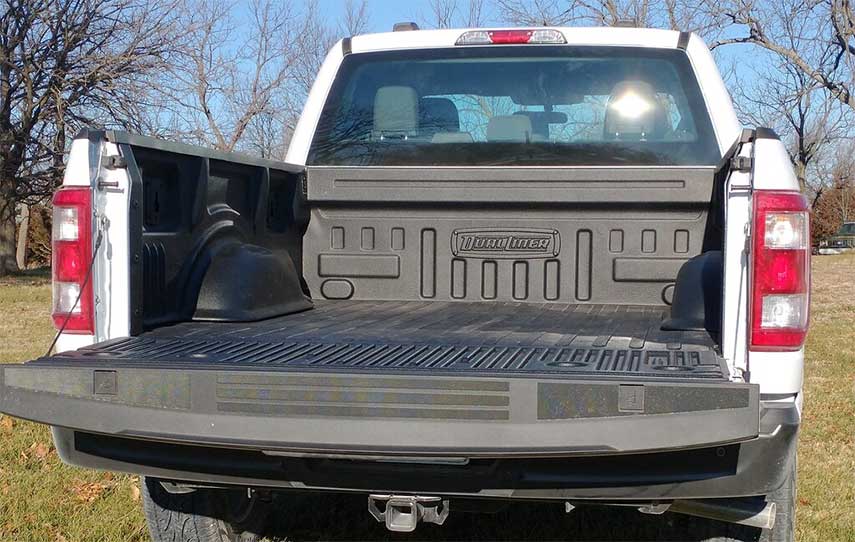 The DualLiner truck bed liner on a 2021 Ford F150