Over the last few decades, Aluminum-bodied vehicles have been growing into a larger segment of the overall number of cars and trucks on the road. For most of that time, a car with an aluminum body was either a lightweight sports car or a high-tech luxury sedan. But even though aluminum is much lighter than steel, it doesn't quite have the strength and resiliency of steel. So, we're very excited to announce the brand new 2017 Ford F-250 and F350 Super Duty bed liner from DualLiner.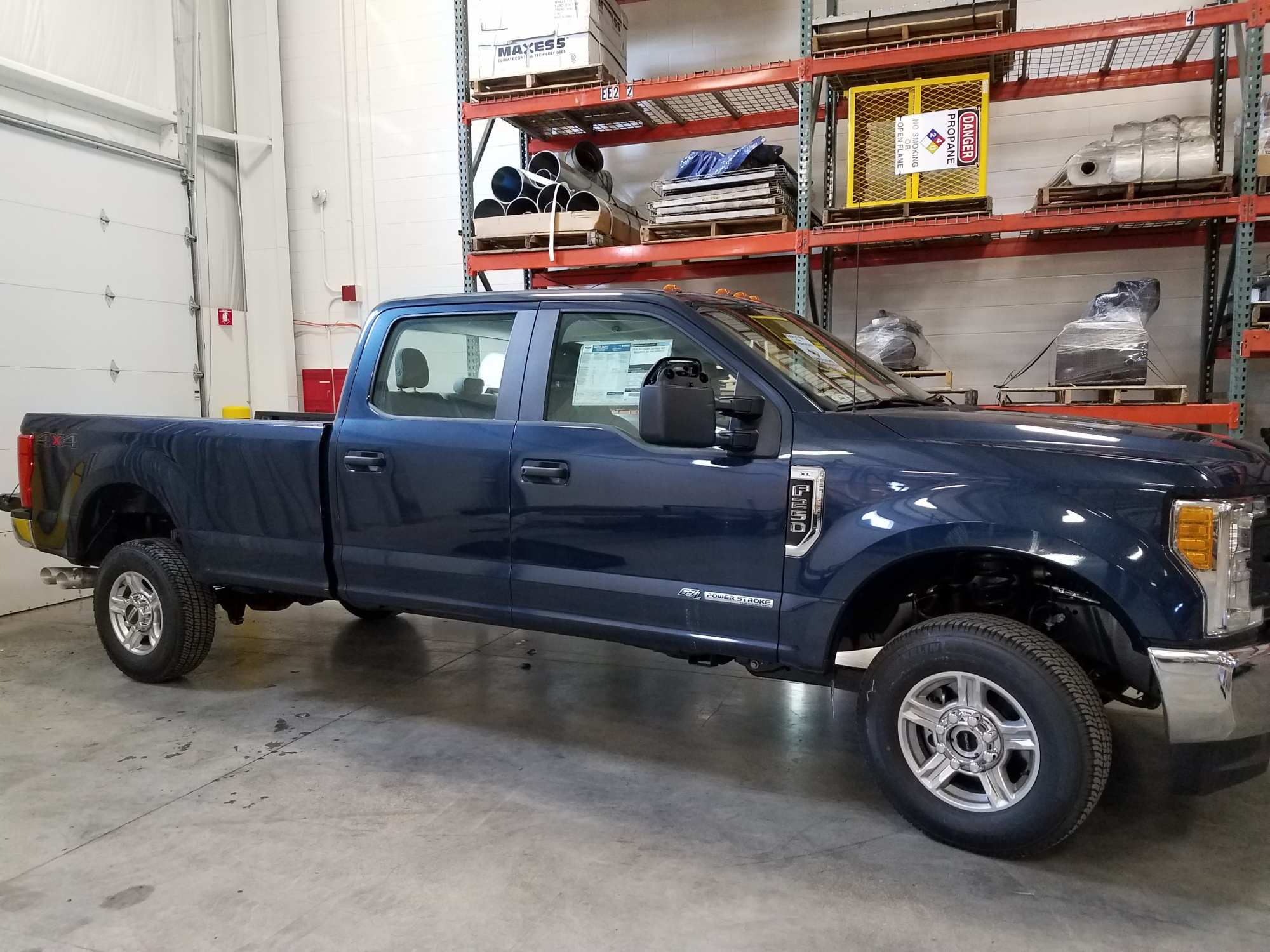 Even as aluminum gained more market share in vehicles, steel remained king for pickups because of the perception that only steel was durable enough to withstand the punishment a truck typically sees during daily use hauling cargo or doing work at the job site. That all changed when Ford announced that they would be making the F-150, America's best-selling pickup truck, from aluminum body panels starting with the 2015 model year. But, now that Ford has announced that its large pickups will also move to aluminum construction we thought it would be a good time to revisit why it's important to buy an F-250 and F350 Super Duty bed liner from DualLiner.
Many of the folks we've talked to since the introduction of the aluminum Super Duty trucks were understandably worried how and all-aluminum cargo-box would hold up in a commercial application, as many F-250 and F-350 models are working trucks. It's true that the engineers at Ford designed the first-ever aluminum truck bed that could stand up to the abuse a true working truck can see over its lifetime. But the fact remains that aluminum is a softer metal than steel and can show dents and other damage much more easily than a steel bed and is more expensive to fix than steel. The biggest issue with an aluminum bed, however, is that the bed floor is more vulnerable to puncture from impact by a heavy object, like a tool box falling from a bed rail or concrete block that gets dropped while loading. This is where the new 2017 F-250 and F350 Super Duty bed liner from DualLiner really shines.
Every DualLiner incorporates custom-fit and impact-resistant sidewalls to offer your truck the most rugged protection from dents in the sidewalls. And the skid-free rubber bed mat goes one step further to prevent your cargo from shifting and damaging the side walls. The ZeroSkid® Rubber Floor; is made from a thick, durable, and shock-absorbing composite rubber to handle and abuse but still be easy on your cargo (and your knees). But this isn't your typical bed mat. The DualLiner ZeroSkid® rubber floor has hundreds of soft rubber cleats built into its underside which keep the bed from lying directly on the surface of your truck bed, allowing air flow and water drainage and adding yet another later of cushion for those big impacts.
You don't need to take the chance of being stuck with a high repair bill when the bed of your new F-250 or F-350 Super Duty is damaged. Protect it with the best bed liner on the market and get our new F-250 and F350 Super Duty bed liner from DualLiner.
Click for Bedliner Comparison Chart>
Click for DualLiner Step-by-Step Installation Guide>