With winter right around the corner, this is the best time of year to make sure you and your truck are ready to take on the extreme conditions that come along with the change in seasons.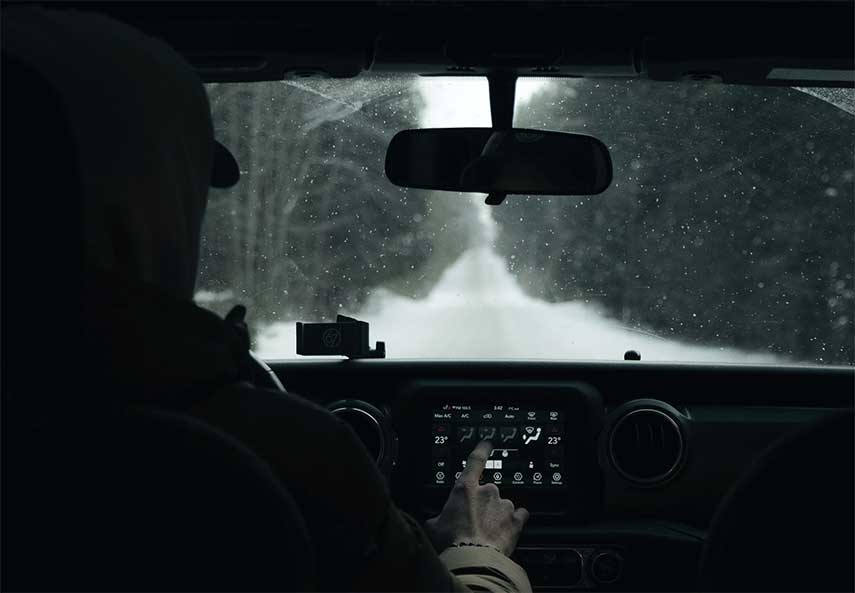 Like walking on ice, driving in winter is all about smooth power delivery and maintaining traction. But keeping traction in a pickup truck can be a challenge. Unlike traditional passenger cars, pickup trucks are usually rear-wheel drive and designed to carry heavy cargo which makes for a lightweight back half. The amount of grip that you're able to get from your tires is directly related to how much weight they carry. When the truck is unloaded and the balance is toward the front, the weight doesn't easily shift to the rear and so the tires don't have enough traction to get you moving and they end up spinning.
To offset the imbalance, especially with a rear-wheel-drive truck, we recommend adding some additional weight to the truck bed. But you don't want to add too much or the heavy rear end could try to swing like a pendulum around turns, potentially causing an accident. To find the right amount of weight, refer to the standard and maximum payload rating for your vehicle which will give you the range for the added ballast weights. Even as little as 100-200 pounds of sandbags should be enough to make a big difference and get you the traction you need to get moving.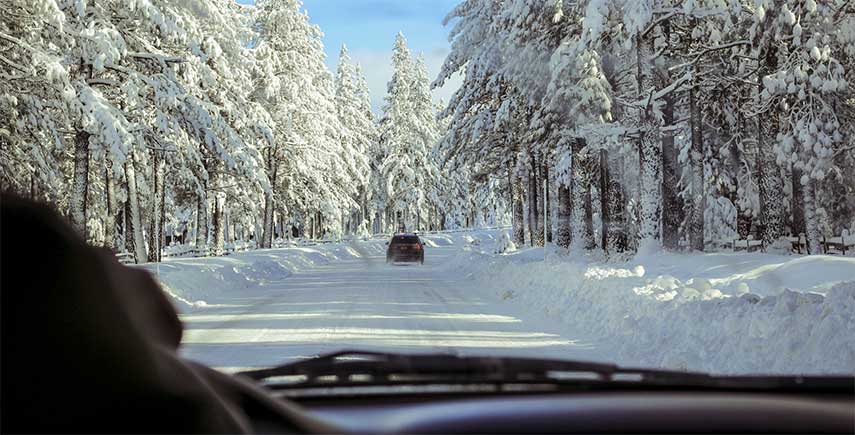 We also recommend loading your weight as close to centered over the rear axle as you can. This will help to minimize the weight transfer while braking and reduce the chance of the dangerous pendulum effect. Make sure you use the ZeroSkid® rubber mat that is part of the DualLiner modular system to ensures that your ballast weight stays exactly where you put it so it won't slide around, bang into the sides of the bed, or cause a sudden unexpected, and dangerous weight transfer while cornering or braking.
We also can't talk about winter without talking about salt, especially up north. Being proactive in protecting the investment you've made in your vehicle can ensure that it stays solid without needing expensive rust or corrosion repairs. For this consider DualLiner one of your first lines of defense against unavoidable road salt and moisture that are the main causes of rust.
DualLiner is designed to be a modular system so it's easy to disassemble and remove from the truck bed for cleaning. This means that if you use your truck to spread salt, you don't have to worry about chunks of dirt or rock salt getting lodged under the bed liner where it can scratch your paint. The ZeroSkid® rubber mat pulls out easily so you can easily hose down the bed and get back to hauling gifts while the rubber cleats on the underside allow space for water to escape.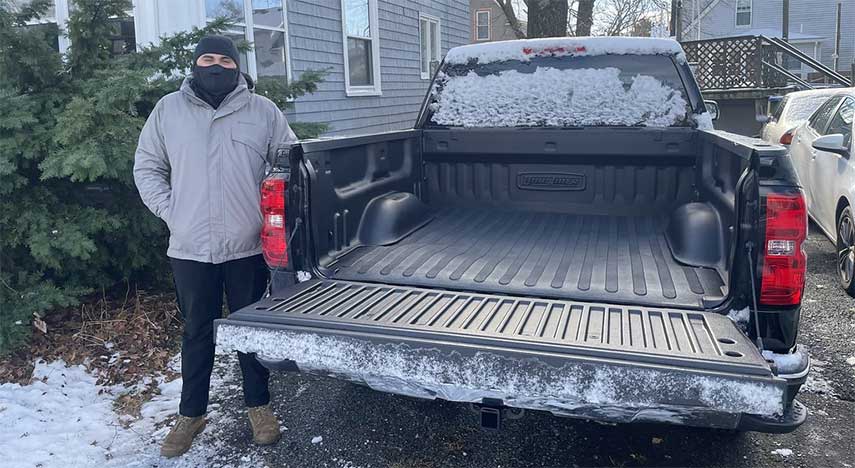 On its own, DualLiner does a great job of keeping your cargo from sliding around in the bed of your truck, but a truck bed is still outside the cabin. If you have any sensitive cargo, you may want to protect it from the weather a bit more than an open bed allows. That's why DualLiner is also one of the best truck bed liner systems to pair with a bed cap or tonneau cover for complete bed enclosure and cargo protection. It's like having a huge trunk! But unlike the carpeted trunk in a car or SUV, you can easily hose out the back after hauling your tree or wood for the holiday fire. And because the ZeroSkid® rubber
Click for Bedliner Comparison Chart>
Click for DualLiner Step-by-Step Installation Guide>