One of the most ignored items when purchasing a used truck is the state of the bed. Most buyers don't think they can do much to upgrade the look of a dented and dinged truck bed. They also think a spray-in liner is best bedliner for used trucks. Not so fast. Here are few reasons and a real life example why a DualLiner is the best bedliner for used trucks.
While it's true that a spray-in bedliner can be applied to an old truck bed to provide some measure of protection, it's probably not the best choice for a truck with a bed that's dented or scratched. Here's an explanation as to why the DualLiner is the best bedliner for used trucks, as well as a real-world example of a used truck owner who went with the DualLiner over a spray-in.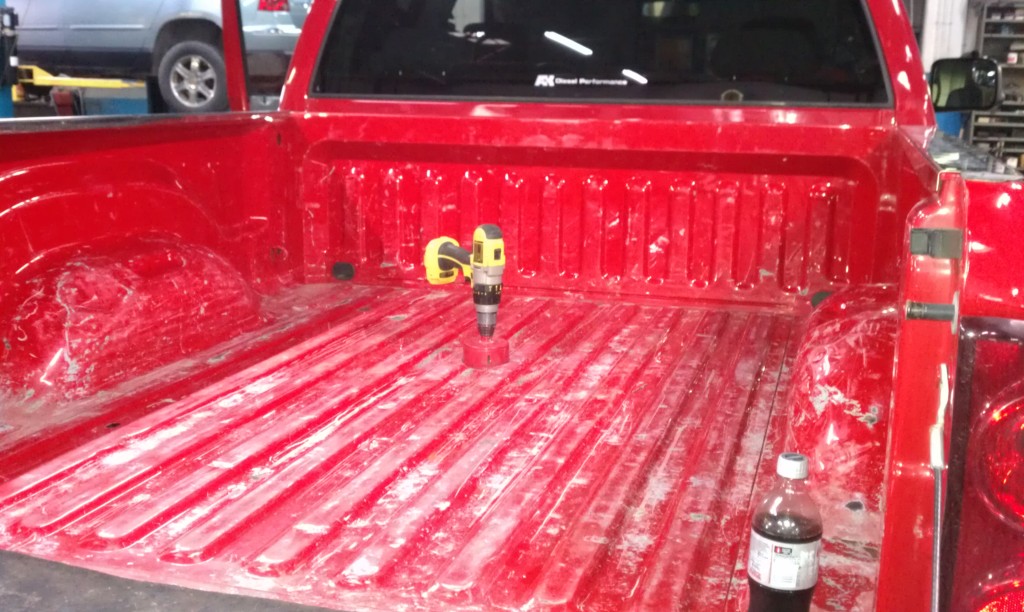 Spray-In vs. DualLiner for Used Truck Beds – DualLiner Wins Handily
To understand why the DualLiner is a much better option for an older truck bed than a spray-in bedliner, it's important to recognize two facts:
Spray-in bedliners must bond with the truck bed surface if they're going to last. This means that the existing paint must be scraped or grinded away. Removing old paint from a dented and scratched surface is difficult, at least without resorting to media blasting (which adds considerable expense).
Spray-in bedliners are essentially paint, and painting a dent or scratch is a great way to amplify it. Paint doesn't necessarily "hide" defects, especially if the paint is glossy. It's hard to justify spending hundreds of dollars to paint your truck bed if it's still going to look dented and scratched when you're all done.
While you certainly could pay for a spray-in liner on an old, beat-up truck bed, you probably wouldn't want to. The installer might charge a premium to sand blast your truck bed, they might not be willing to warranty the work due to your truck's uneven surface, and the finished bed would still look very used.
A DualLiner, on the other hand, hides all the dents and scratches behind thick plastic sidewalls and a thick ZeroSkid® rubber floor. It's hard to spot a "used" truck bed when it's covered by a DualLiner.
What's more, a DualLiner costs less than $400 for most trucks, and that price includes shipping the bed liner to your door. That's considerably less than many spray-in bed liner installers will demand to coat a used truck bed. Plus you can install it yourself in as little as a half-hour at home!
Real-World Experience Tells the Story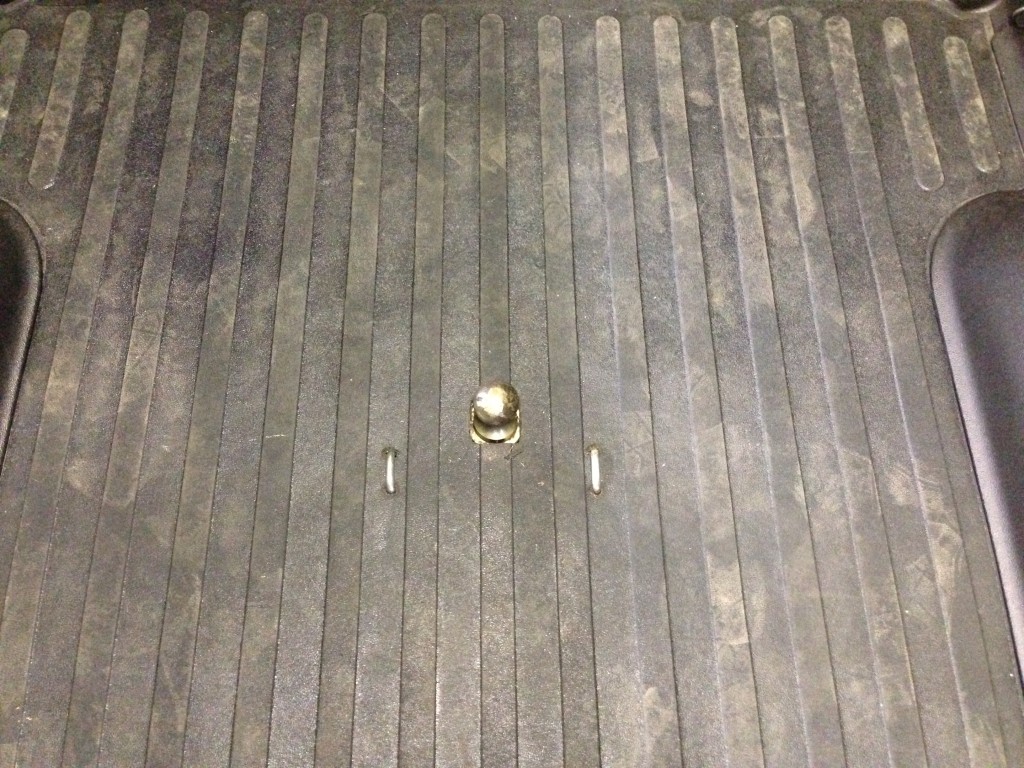 Don't just take our word for the benefits of a DualLiner on a used truck bed. A recent customer weighed in on it as well.
Jeff from Virginia recently bought a 2007 Ram 2500 SLT Quad Cab. The bed was in rough shape as the truck was used at a rock quarry in Utah. Jeff needed to do something with the bed. He explains why DualLiner was the product of choice:
"I was looking for a bedliner that would cover up my damaged bed and protect it from further damage. Quarry life was not easy on my truck's bed and the wheel wells were very dented and the floor was wavy from heavy rock being dropped in. The spray on type bedliners would not cover existing damage and a plastic drop in bedliner doesn't have a very nice fit and finish and would not accommodate my B&W gooseneck hitch. I was looking for something unique and that is when I came across DualLiner. The mat is great for when I am in the bed hooking up my gooseneck and the sides look so nice and are fitted tight to the bed's actual inner walls. The in-bed 7 pin plug mounted nicely and it really gave it a finished off look. I cut the hole in the mat with a very sharp blade and took my time to keep it close to the 2in square box that the ball drops into."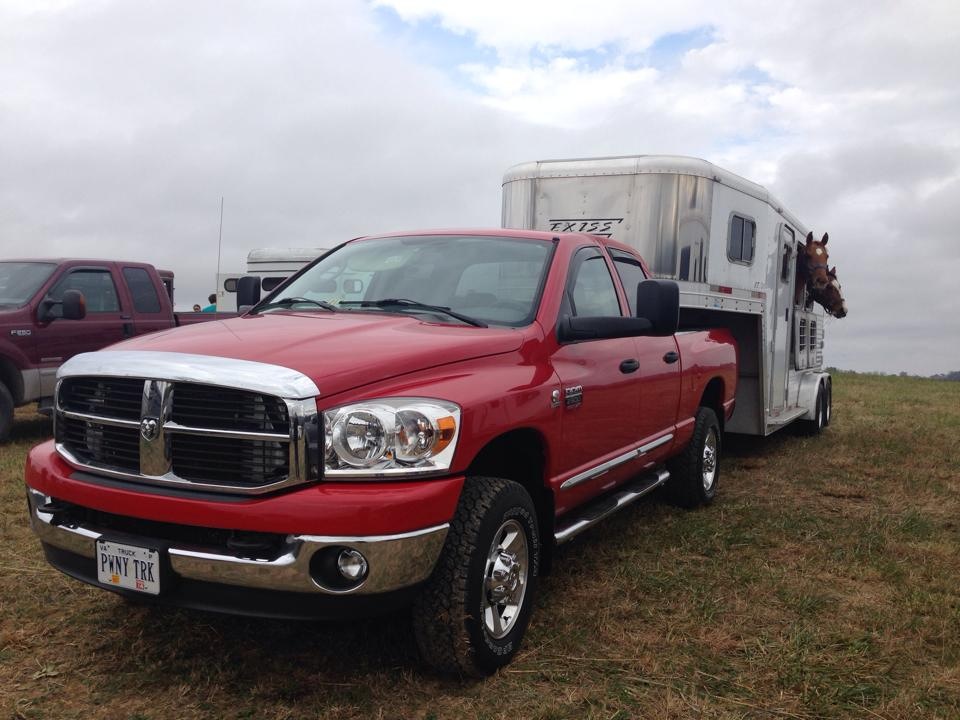 We couldn't agree more with Jeff's assessment of the benefits of a DualLiner over a spray-in liner.
In the end, when it comes to buying a bedliner for a used, worn truck bed, the DualLiner is simply the best bedliner for used trucks on the market. Don't waste your time on a spray-in liner which shows the dings and dents, get it covered completely with a DualLiner.
Click for Bedliner Comparison Chart>
Click for DualLiner Step-by-Step Installation Guide>