When you purchase a used truck, the truck's bed might be in pretty bad shape. Years of use have left the truck's bed in rough condition. You might think there's little you can do to renew an old truck bed with dings and scrapes, other than apply a spray-in liner.
Spray-in bedliners aren't the solution. They do offer some measure of protection, but they aren't the best choice for used truck beds. There is another option the DualLiner truck bed liner. DualLiner is the best bed liner for used trucks, and we'll explain why.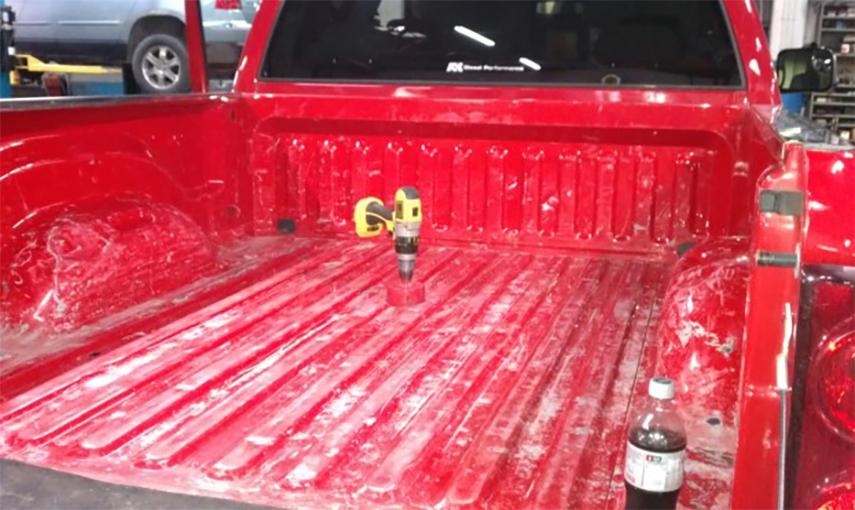 Spray-In vs. DualLiner for Used Truck Beds
DualLiner has two major advantages over spray-in bedliners:
Spray-in bedliners must bond with the surface of a truck bed to work. Getting a spray-in liner to stick is very labor-intensive. Existing paint must be ground down and scraped away from the truck bed. This process is difficult and some removal options, like media blasting, are expensive.
A spray-in bedliner is virtually a paint job. Paint doesn't really hide dents or scratches. Spray-in liners cost hundreds of dollars, and it's hard to justify the price if your truck bed will look about the same after it's installed.
So while you could install a spray-in on a beat-up old liner, you probably shouldn't. There are more drawbacks to consider. Spray-in installations might have premium costs attached to them. The application process, which involves sanding your paint, risks voiding your warranty. With all this hassle, your finished bed still won't look any better.
The DualLiner system makes up for all the shortcomings of a spray-in liner. A DualLiner will hide all dents and scratches with its thick plastic sidewalls and ZeroSkid® rubber floor. A truck bed covered by a DualLiner looks brand new.
The advantages don't end there. A DualLiner bed liner costs around $500 or less for most trucks, including shipping. That's much cheaper than the cost of most spray-in bedliners. You can even install DualLiner on your own, in as little as 30 minutes.
Real-World Experience Says It All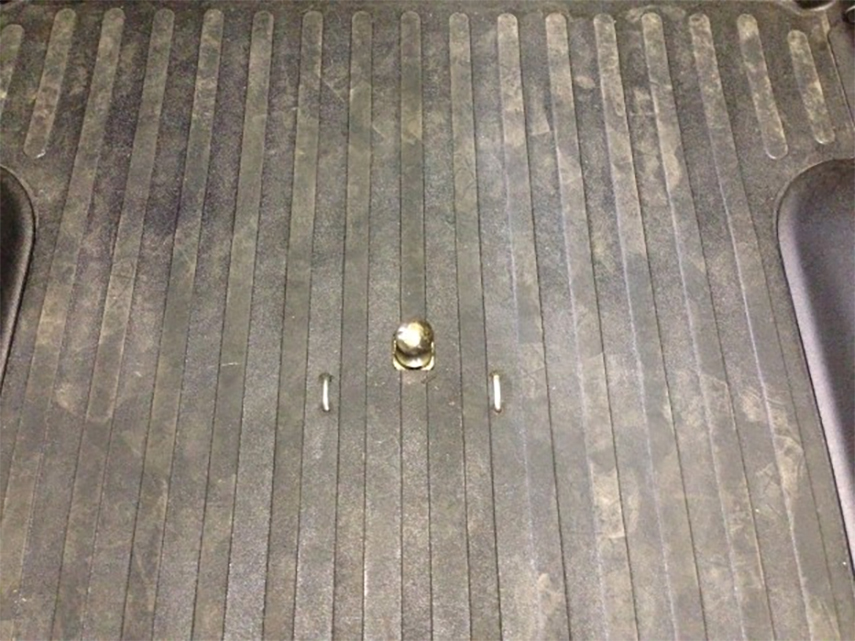 You don't have to take our word for it; DualLiner's quality is backed by customer satisfaction. Here's a recent report from one such customer: Jeff from Virginia.
Jeff recently bought a 2007 Ram 2500 SLT Quad Cab. The truck was previously used at a rock quarry in Utah, so the bed was in rough condition. DualLiner was just what he needed:
"I was looking for a bedliner that would cover up my damaged bed and protect it from further damage. Quarry life was not easy on my truck's bed and the wheel wells were very dented and the floor was wavy from heavy rock being dropped in.
The spray-on type bedliners would not cover existing damage and a plastic drop-in bedliner doesn't have a very nice fit and finish and would not accommodate my B&W gooseneck hitch. I was looking for something unique and that is when I came across DualLiner. The mat is great for when I am in the bed hooking up my gooseneck and the sides look so nice and are fitted tight to the bed's actual inner walls.
The in-bed 7-pin plug mounted nicely and it really gave it a finished-off look. I cut the hole in the mat with a very sharp blade and took my time to keep it close to the 2 in square box that the ball drops into."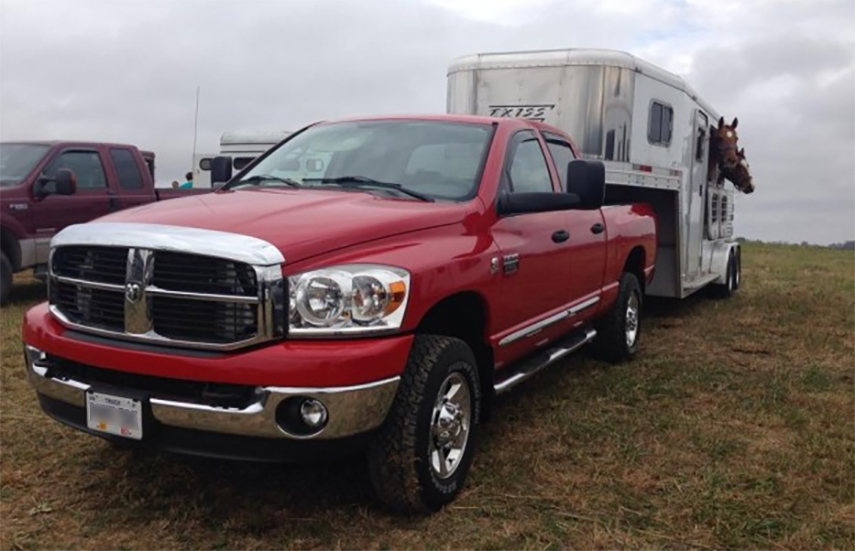 We couldn't agree more with Jeff's assessment. DualLiner has plenty of benefits over a spray-in liner. If you have a used truck with a worn-out truck bed, DualLiner is hands-down the best option for restoring its looks.
Don't waste time on a spray-in liner that will still show the bed's dings and dents when a DualLiner can cover your unsightly bed damage.