Trucks are great for hauling stuff. A truck or SUV can transport oversized items such as pianos, drywall, refrigerators, lumber, pipes, ladders, and even kayaks. However, not everything will fit perfectly in the back of your pickup truck.
So what can one do in a situation where the cargo is too big for the truck bed? Sometimes you can open a back window and slide things through to gain a few extra feet. But that's not always possible. Besides, do you want cargo crowding you out of the cab space?
Truck bed extenders are an excellent solution for an age-old problem – not enough space. You need something temporary to help secure your load of drywall or lumber, or maybe that kayak you just bought. But it's 10-feet long, and your bed is only perhaps 6-feet. It's a puzzle, but a solvable one for sure.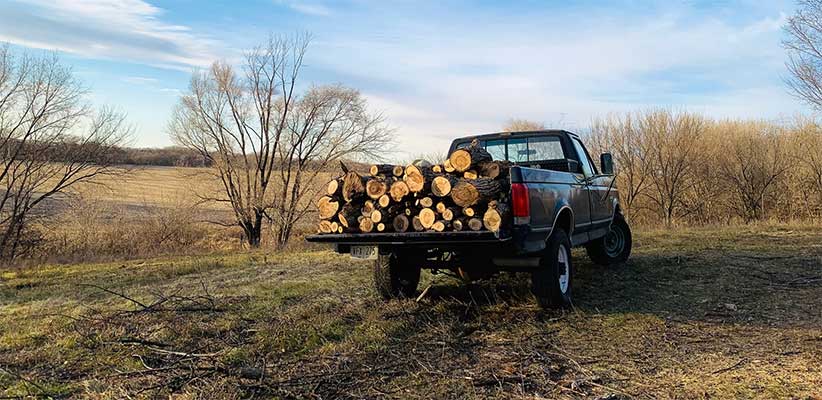 When the mid-sized 4-door pickups came out on the market, the manufacturers knew that there was a compromise on bed space for cab space. Many crew cabs (four-door) trucks have very small beds, perhaps as small as 4-feet.
That's not a lot of room for hauling drywall. And you can forget about fitting a motorcycle or 4-wheeler in the bed. Seeing a need to give a little extra room in the pickup bed, companies began to offer truck bed extenders.
What Type of Truck Bed Extender Do do You Need?
There are several styles on the market to choose from. Most are available in the aftermarket on websites that sell truck accessories.
Tailgate Truck Bed Extenders
The most popular style of truck bed extender is the tailgate extender. The cage-style tailgate bed extender essentially rotates in or out of the bed as needed.
As it rotates out to the extended position, there are locking tabs that hold it in place securely so you can use tie-downs or bungee cords if necessary.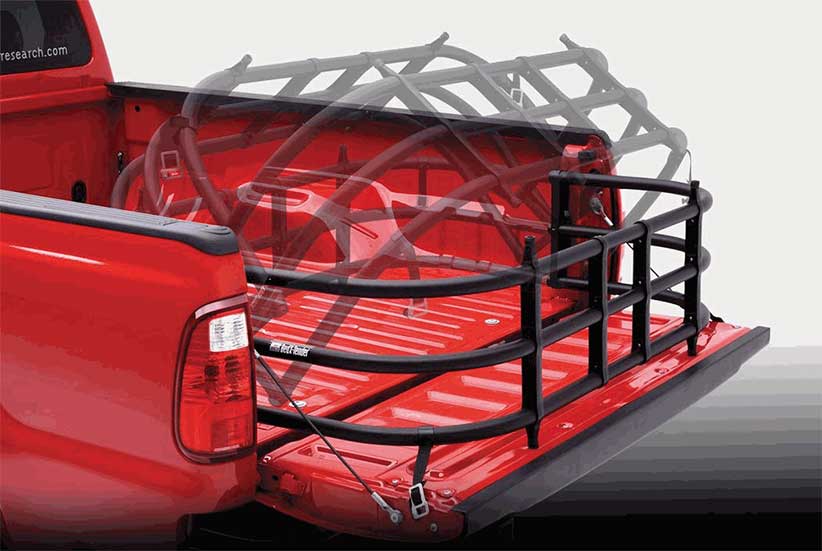 Hitch-Mount Truck Bed Extenders
Another style of bed extender is the hitch-mounted unit attached to your hitch receiver. This system uses a long arm that extends to a couple of feet and then bends upwards to a flat bar that is the same height as the tailgate.
These hitch-mount truck bed extenders are inexpensive but have to be installed every time you want to use them. You can store it in the back of the bed if there's room, but it serves no other function than to help support an oversized load.
These may be ideal for hauling some drywall or wood that hangs out a bit but keep in mind; the load-carrying capacity is limited.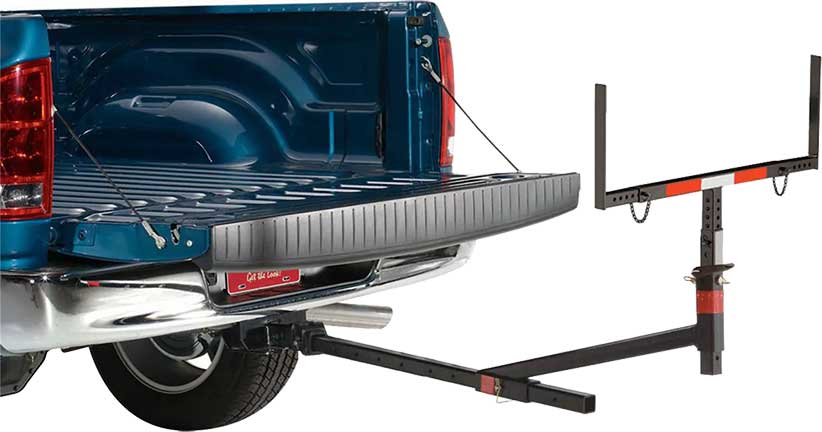 Using a tailgate extender works well when you carry mixed cargo over something like a motorcycle that may hang over a bit. If you have other truck bed accessories such as a cargo slide, tonneau cover, truck topper, or other truck bed accessories, they may get in the way of adding certain styles of truck bed extenders.
Extenders that bolt onto the receiver hitch are the easiest to add that won't be hindered by other add-ons, but they can rattle around and make more noise. In addition to the noise factor, the receiver style also flexes, depending on the brand, because the tolerances may not be as close, allowing for more movement in the system.
Whatever style you choose, there's a truck bed extender that will fit your needs for carrying oversized cargo. They can add extra flexibility to your already large carrying capacity vehicle. Whether you're hauling drywall, lumber, or furniture, a truck bed extender can help you haul longer cargo safely.
Protect your investment in your truck even further with a truck bed liner from DualLiner. DualLiner makes their bed liners precisely fit your truck bed with custom interlocking parts and Zero Skid rubber mats. These accessories fully protect your truck from moisture, scratches, and scuffs.